8 Walks and 4 Errors Doom Cubs in Beloit Opener
The Snappers put up a 6-spot in the 8th en route to an 11-5 win over SB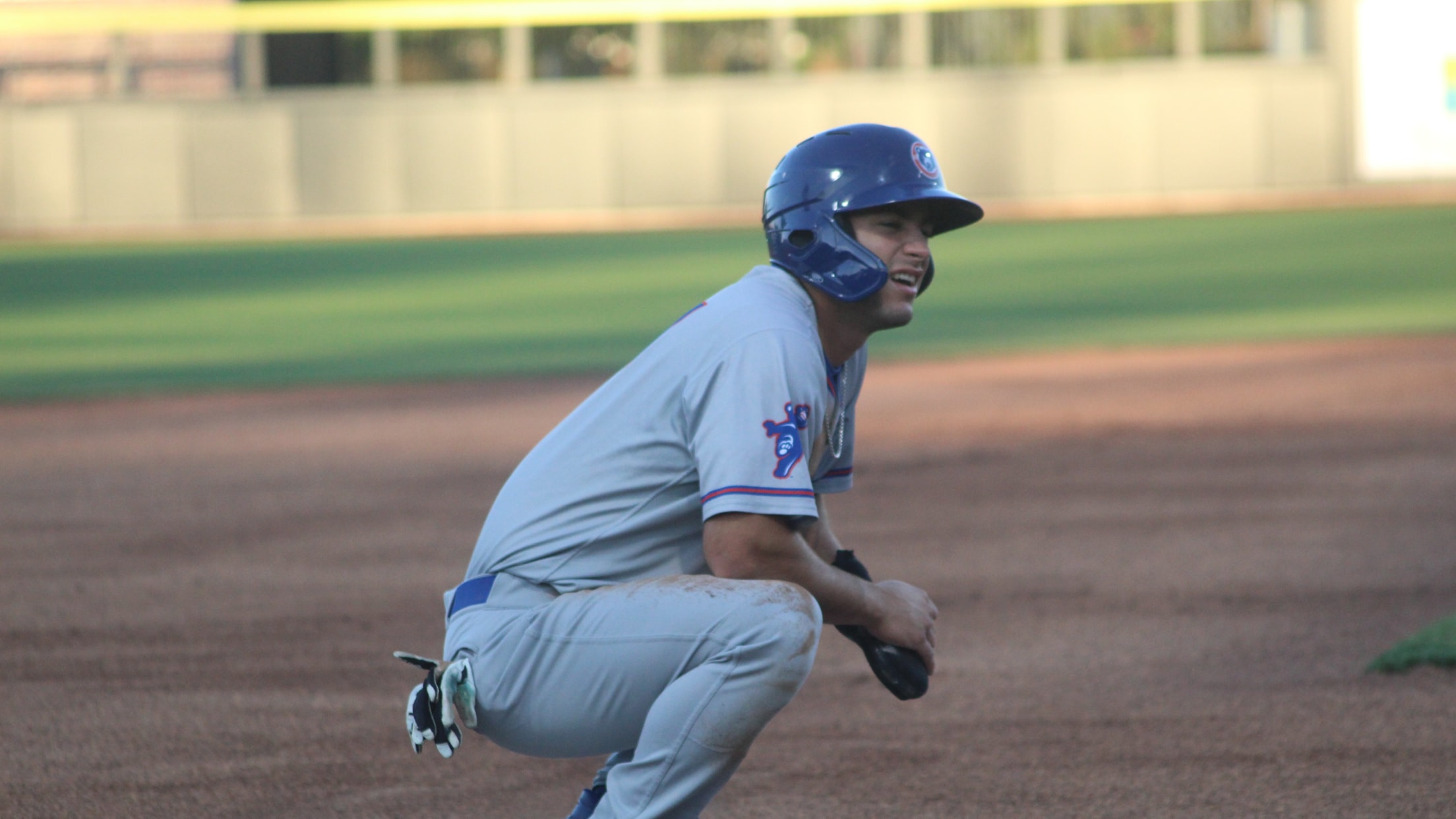 (Todd Johnson)
W: Raul Brito (2-1, 6.48 ERA) L: Bailey Reid (0-1, 45.00 ERA) BOX SCORE The Beloit Snappers (50-59) came away with an 11-5, victory in the first ever game the Cubs played at ABC Supply Stadium. It was a six-run eighth inning for Beloit that broke up a 5-5 tie
W: Raul Brito (2-1, 6.48 ERA)
L: Bailey Reid (0-1, 45.00 ERA)
The Beloit Snappers (50-59) came away with an 11-5, victory in the first ever game the Cubs played at ABC Supply Stadium.
It was a six-run eighth inning for Beloit that broke up a 5-5 tie and sent the Snappers well on their way to the win. The inning started with three consecutive walks from Bailey Reid in his second appearance with South Bend. After finally getting an out, Reid walked Victor Victor Mesa to bring in a run. Then Troy Johnston sent the loudest cheer of the night through this ballpark as he unloaded on a pitch and crushed a grand slam down the line in right. In all the Snappers sent 11 to the plate in the inning and scored six runs on just two base hits.
Cubs pitchers walked eight batters and the South Bend defense tied a season high with four errors.
It was a tough start for Bailey Horn who was making his first road start in the Cubs farm system. Horn got ahead of Connor Scott 0-2 but then hit him with a pitch high and tight to start the game. With one out Troy Johnston grounded a ball sharply down the first base line that grazed the glove of Durna and kicked off the first base bag into shallow right field. The error sent Scott to third base and Thomas Jones followed with a three-run shot down the left field line.
Horn allowed three homers in his last start, two in the first inning, and allowed another bomb in the first inning tonight on the towering drive.
The Cubs sent eight to the plate and came back to put up their own three-spot in the third inning. Luis Vazquez rocketed one over the head of the centerfielder Mesa and plated both Pablo Aliendo and Bryce Windham with the two-RBI double. Two batters later Tyler Durna tied the game with an RBI single.
In the sixth inning Yonathan Perlaza left the yard with a two-run bomb pulled to right to give the Cubs their first lead. It would prove to be short lived as Beloit tied it up on a single from Jan Mercado in the seventh that included an errant throw from Pablo Aliendo to third that scored the second run.
TOP SB PERFORMERS: Yohendrick Pinango (2-5), Tyler Durna (2-5, RBI, 2B), Yonathan Perlaza (1-4, HR, 2 RBI, R), Pablo Aliendo (2-4, R) and Jose Albertos (2 IP, H, 0 R, 0 BB, 3 K).
Next up: The Cubs continue their final road trip of the season with game two of the Beloit series set for 8:05 ET. Tyler Santana will make his first career start for South Bend and Dax Fulton takes the hill for Beloit.