Late Whitecaps rally beats Cubs 6-4
Jonathan Sierra goes 3/4 with home run and two RBI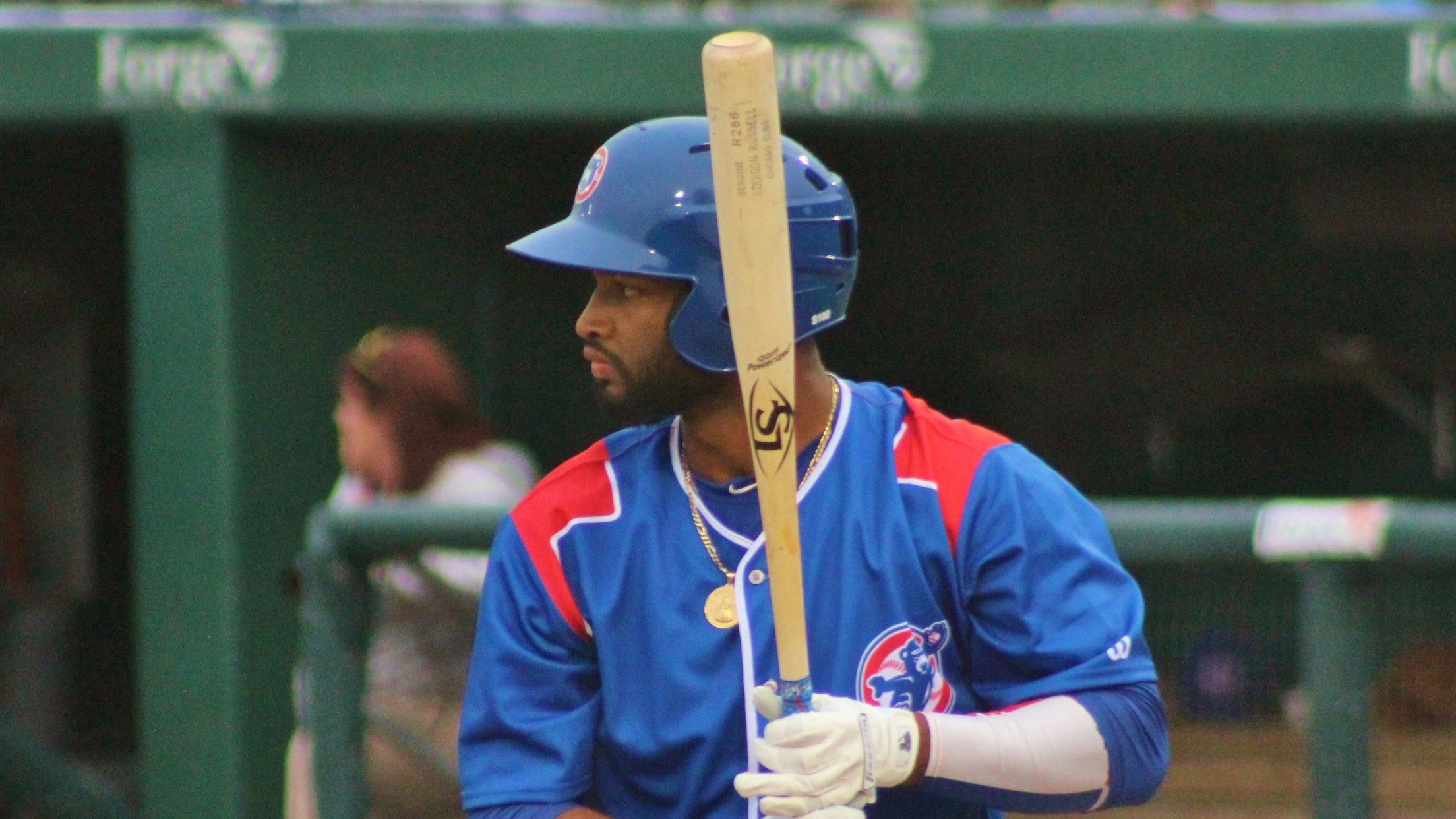 Comstock Park, MI: The South Bend Cubs looked to be cruising their way to a 4th of July series opening win against the West Michigan Whitecaps on Thursday night from Fifth Third Ballpark. With the offense buzzing to get the night started, the Cubs hoped a win and celebratory fireworks
Comstock Park, MI: The South Bend Cubs looked to be cruising their way to a 4th of July series opening win against the West Michigan Whitecaps on Thursday night from Fifth Third Ballpark. With the offense buzzing to get the night started, the Cubs hoped a win and celebratory fireworks would be in their future.
Instead, it was a West Michigan rally that was in the near distance. The Cubs went up 2-0 on a Jonathan Sierra RBI single into right field, but the Whitecaps cut it to a one run game again in the bottom of the 3rd.
In the top of the 5th, Sierra added to his highlight 4th of July by blasting a solo home run deep over the right field wall for a 3-1 South Bend lead.
Starting pitcher Derek Casey worked the first five innings of his night with no trouble. The Cubs opening day starter ran into trouble with base runners and pitch count in the bottom of the 6th. After picking up his fifth strikeout, Nick Quintana drove in the go-ahead run on a double. Then a key error in the infield put two runners on.
With another break given to West Michigan because of the error, first baseman Zach Malis made the Cubs pay with another double to bring it to a 4-3 game.
In the 8th, South Bend answered the call again when Chris Morel scored on a wild pitch for the second straight day. Morel slid head first into home plate and took out the West Michigan pitcher Jared Tobey. Tobey was okay and stayed in the game.
One final West Michigan rally was what sunk the Cubs on Thursday. Malis came up again, this time with the bases loaded against Sean Barry. Malis hit a high fly ball into right field, which was caught by Sierra. The runner from third Quintana tagged easily and scored the eventual game winning run.
With the loss, the Cubs fall to 44-38 on the season and 7-7 through the Midwest League second half. With this quick two game series in West Michigan, they will try and finish it with a tie in the finale tomorrow night at 7:05 PM. Lefty Faustino Carrera is the expected starter for South Bend.