South Bend Clobbers Five Homers and Outlasts Quad Cities 13-12
Jake Washer finishes series with four hit day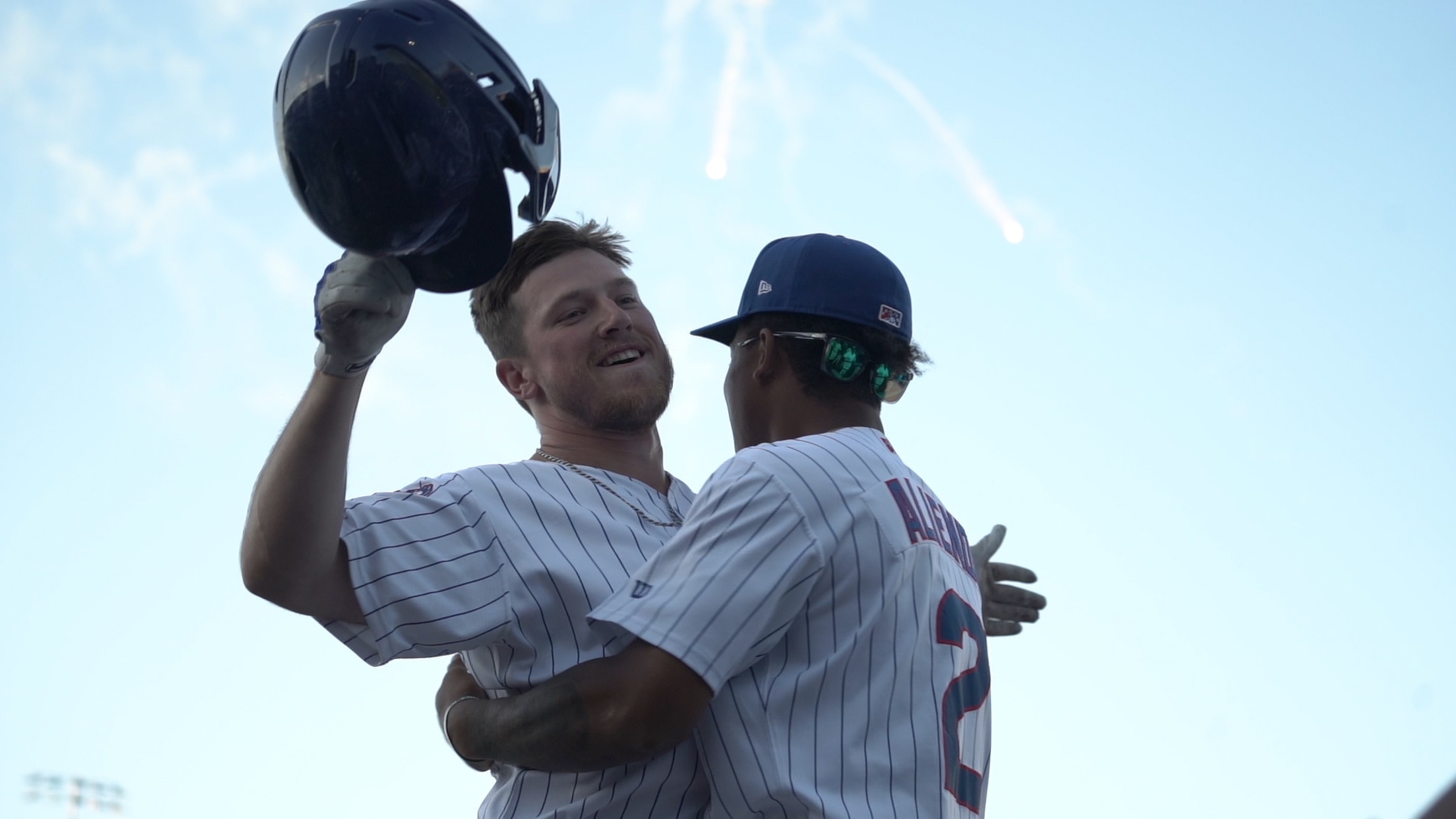 (Langston Johnson)
South Bend, IN – In a back-and-forth rubber game between the South Bend Cubs and Quad Cities River Bandits, and in what turned out to be the wildest game so far of 2022, the Cubs won the series finale by a final of 13-12. With five home runs and multiple
South Bend, IN – In a back-and-forth rubber game between the South Bend Cubs and Quad Cities River Bandits, and in what turned out to be the wildest game so far of 2022, the Cubs won the series finale by a final of 13-12. With five home runs and multiple comebacks, South Bend maintains their first-place spot in the West Division.
The day started with Kohl Franklin on the mound for the Cubs and Quad Cities getting on the board first. That was quickly answered by South Bend with six combined runs between the 2nd and 3rd innings. Jake Washer picked up his first four-hit day in a Cubs uniform and pounded two home runs out of the yard to set the pace in the Cubs order. Washer went deep in consecutive innings against Rylan Kaufman.
Quad Cities fought back in a big way as they plated nine runs across the plate in the 3rd and 4th. The comeback effort for the Cubs was yet another come-from-behind performance at home, and South Bend received home runs from Yeison Santana, Casey Opitz, and Jordan Nwogu, along with the two from Washer.
With a 12-12 score heading to the bottom of the 8th, the game winning base hit came courtesy of the 19-year-old Kevin Made in what was a multi-RBI game for the Cubs shortstop getting his first taste of Midwest League baseball this weekend.
After Washer singled, Made drilled a ball to the right-center field gap to bring Washer all the way around to give South Bend their last lead of the day. In the 9th, Jarod Wright worked a scoreless final frame, and the Cubs took the win and the series.
The homestand will continue for the Cubs starting again on Tuesday night at 7:05 PM. With their match-ups complete this season against Quad Cities, South Bend will now focus their attention on the Lake County Captains for a six-game series after the off day Monday.