Wicks Gets First Pro Win in 14-7 Drubbing of QC
The Cubs offense tallied 14 runs just two days after setting their season with 15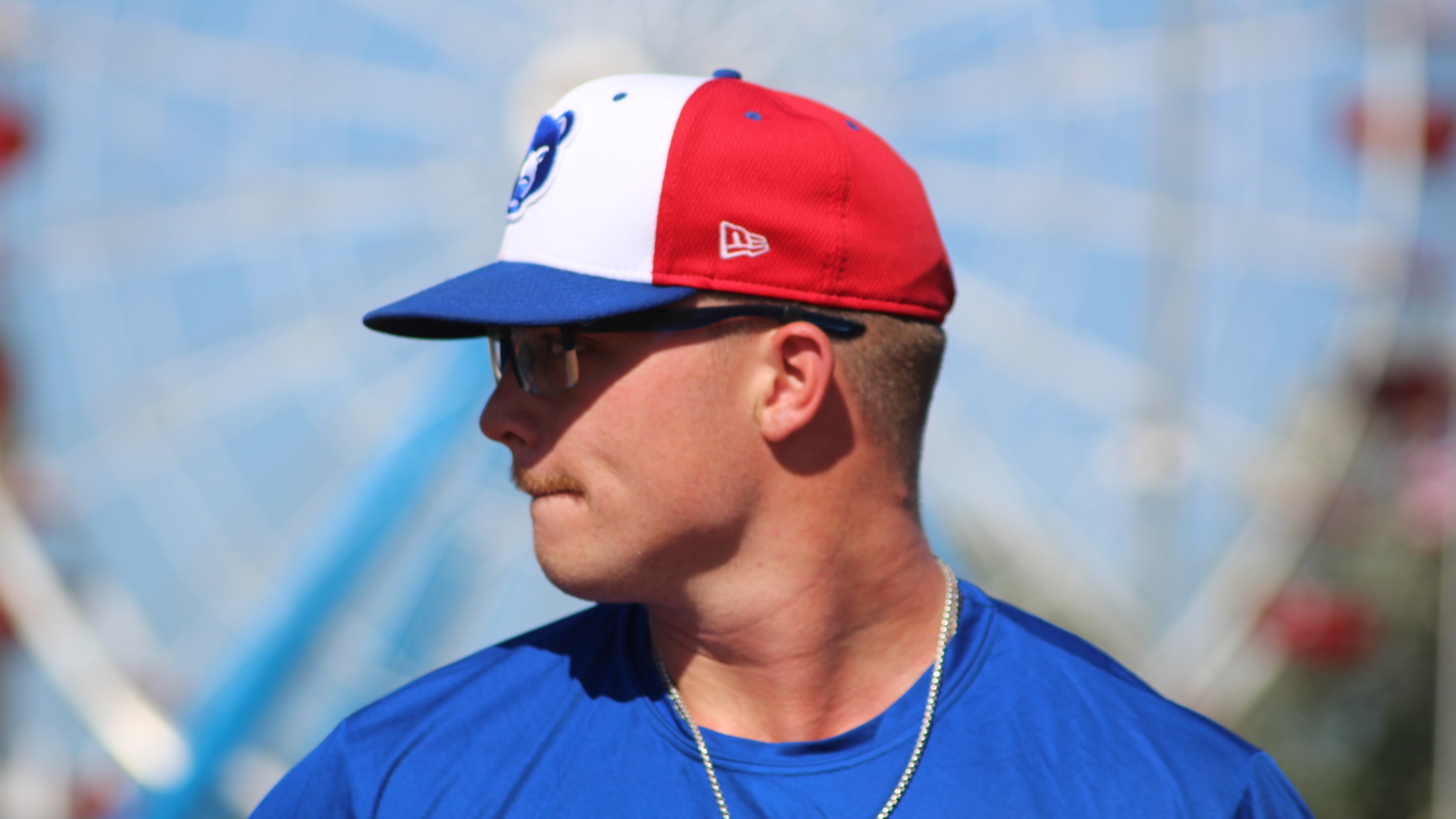 (Todd Johnson)
DAVENPORT, IOWA – Jordan Wicks dealt five innings tonight, allowing just two runs, striking out six and issuing zero walks en route to the first win in the career of the 2021 Chicago Cubs first round pick. It was another offensive onslaught for the Cubs who put up a five-spot
DAVENPORT, IOWA – Jordan Wicks dealt five innings tonight, allowing just two runs, striking out six and issuing zero walks en route to the first win in the career of the 2021 Chicago Cubs first round pick.
It was another offensive onslaught for the Cubs who put up a five-spot in the second to take a 5-0 lead and just get adding. Fabian Pertuz singled in the first run of the game in the second, giving him at least one RBI in five straight games (he was far from done). Pertuz's single came with the bases loaded and Yeison Santana and B.J. both followed with run-scoring walks. Jordan Nwogu batted next and launched one all the way to the track in center that Diego Hernandez tracked down. Pertuz tagged and scored from third and Santana just kept going, sprinting home to score all the way from second. The two-run sac-fly made it 5-0.
Jordan Wicks retired five of the first six he faced and then allowed a two-out single in the second that came back to bite him when Juan Carlos Negret followed with an opposite field two-run blast. The homer, his ninth of the season, was his third of the series. That was really the only mistake Wicks made on a night where he was certainly deserving of the win and his offense was sure going to provide him with one.
Yohendrick Pinango reached on an error by Saul Garza to start the next inning and set the table for a big third. Jake Washer came up and smacked one off the wall in right to give the Cubs two runners in scoring position with nobody out. A walk to Jonathan Sierra loaded the bases and back-to-back fielder's choices off the bat of Caleb Knight and Pablo Aliendo both brought in a run. With two outs Pertuz delivered an RBI single.
Neither side scored in the middle three innings before the River Bandits got one back to make it 8-3 on a solo homer from Morgan McCullough.
But South Bend wasn't done, not even close.
South Bend would send all nine batters to the plate in the eighth and take complete control with their second five-piece of the game. Parker Harm came in for his first appearance in high-A and plunked Knight and Aliendo. A wild pitch advanced both and that man Pertuz once again came through, this time with a bases clearing double, giving him a career-high four RBIs. Santana, hitless on the night, followed with an infield single to extend his hitting streak to 10 games. B.J. Murray drew a walk to load the bases, his third walk of the night, and Nwogu followed with the Cubs third bases loaded walk of the night.
The Cubs would score two more in the eighth and ultimately prevail 14-7.
In South Bend's two wins this series they have scored a combined 29 runs on 27 hits.
Michael McAvene also made his 2022 season debut in relief. The former third rounder, who had tossed just two-thirds of an inning since 2019, struck out the first batter he faced in his return.
With the series even at two games each, these sides will meet for game five at 7:30 ET Saturday night.