Report: Twins' top trio assigned to Minors
Lewis, Kirilloff, Larnach all produced in Grapefruit League play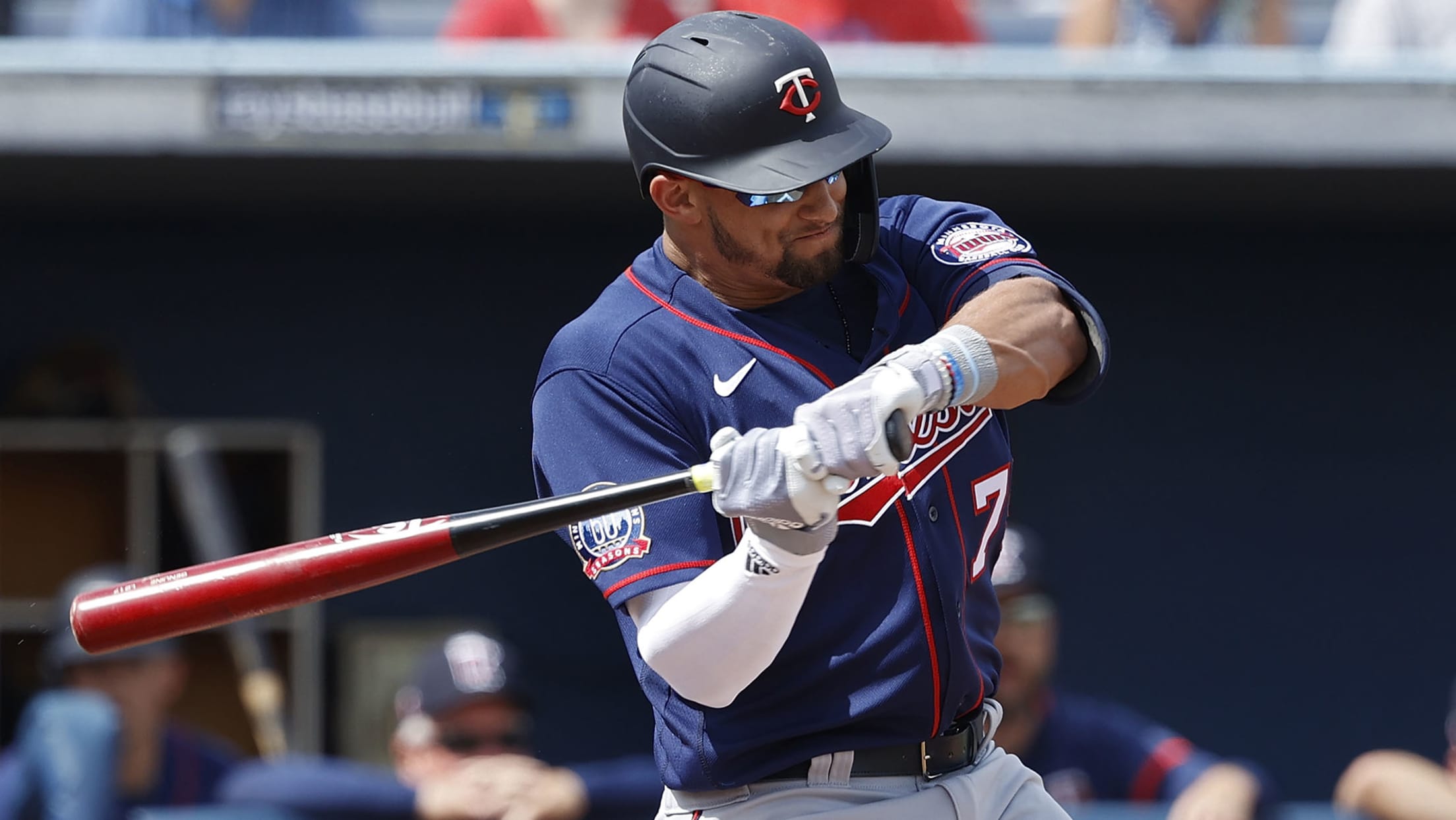 Just before Major League Baseball begins a roster freeze amid the COVID-19 pandemic, the top three prospects in the Twins system were reshuffled.Royce Lewis, MLB.com's ninth-ranked overall prospect, No. 32 Alex Kirilloff and No. 81 Trevor Larnach were assigned to Minor League camp, the Minneapolis Star Tribune reported Friday. The pause in
Toolshed: Twins' Larnach cleared for launch
No. 81 overall prospect is preparing to power up in third season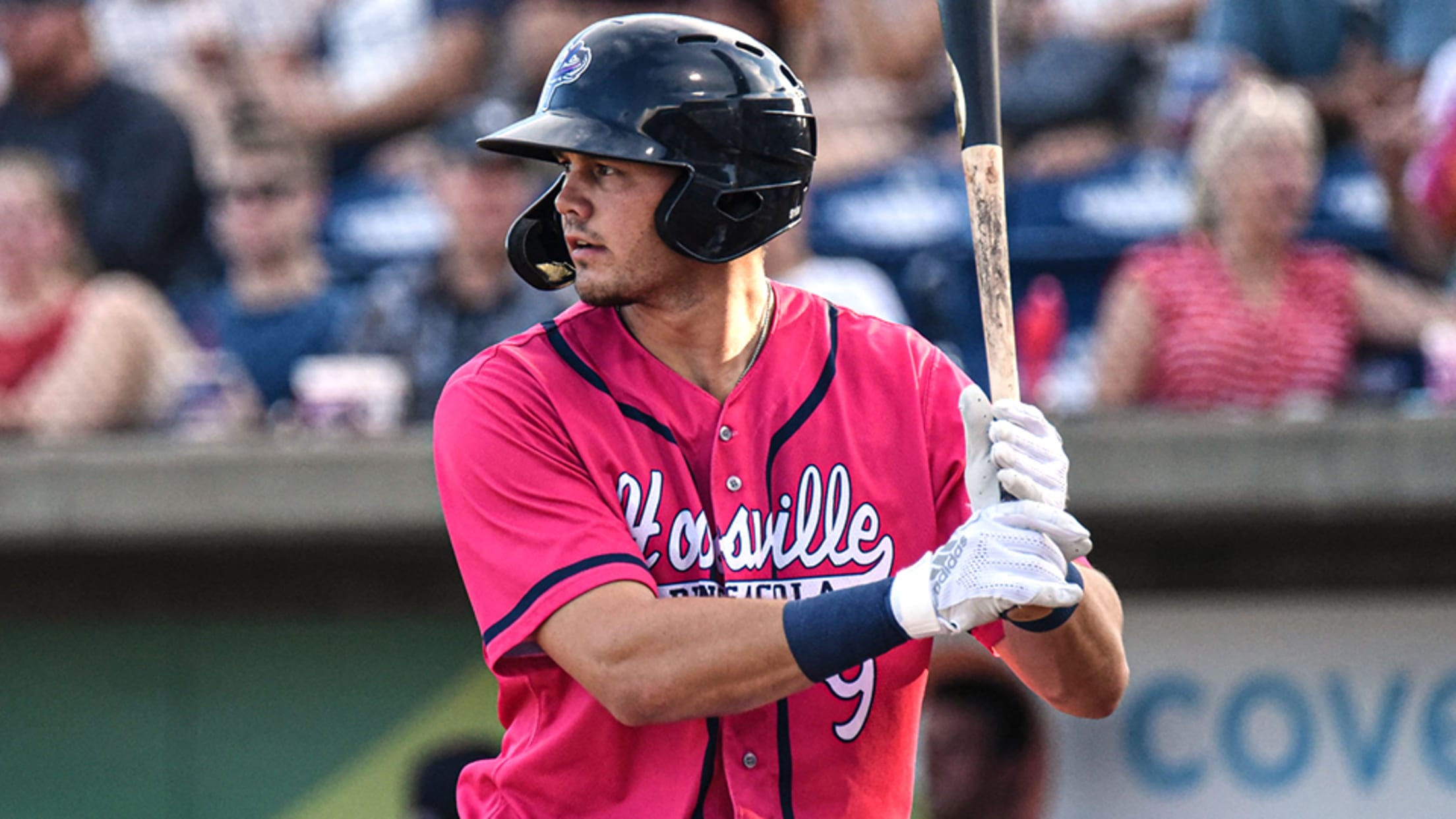 The Twins set a Major League single-season record with 307 home runs in 2019, outdoing the previous record (set by the Yankees one year earlier) by 40. Minnesota's full-season Minor League affiliates collectively hit exactly 500 homers, eighth-most among the 30 farm systems and the tops by an organization without
Trash Pandas exceed canned expectations
Southern League team capitalizing on Major League mentality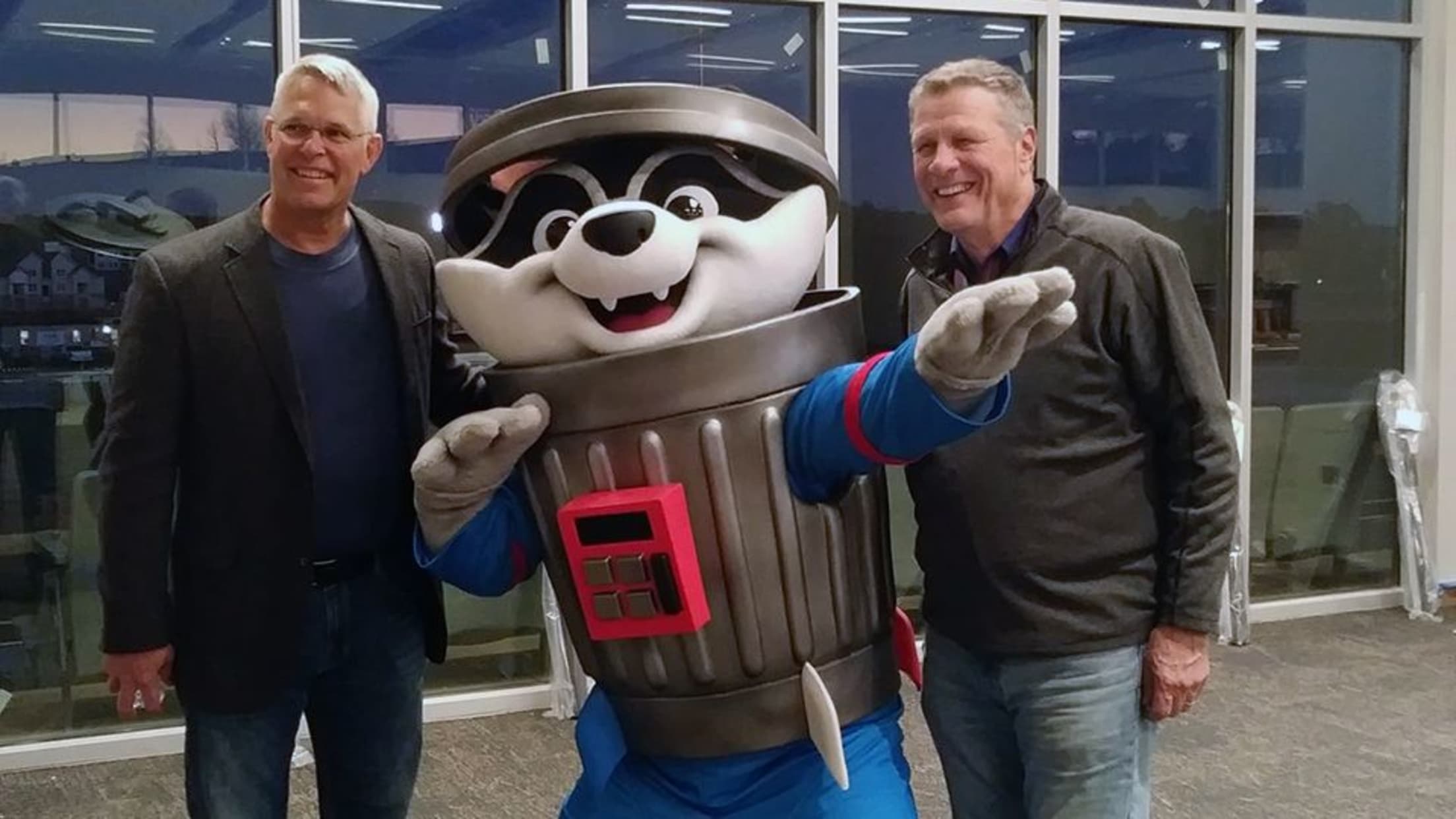 HUNTSVILLE, Alabama -- The T-minus countdown to launch of the 2020 Minor League Baseball season is not raising beads of sweat on the brows of the Rocket City Trash Pandas. Everyone -- from front-office executives to retail merchandise salespeople -- is ready to play ball.In NASA jargon, the franchise's launch
Adell, Marsh heading back to Angels camp
Top 100 outfield prospects lead group of 19 non-roster invitees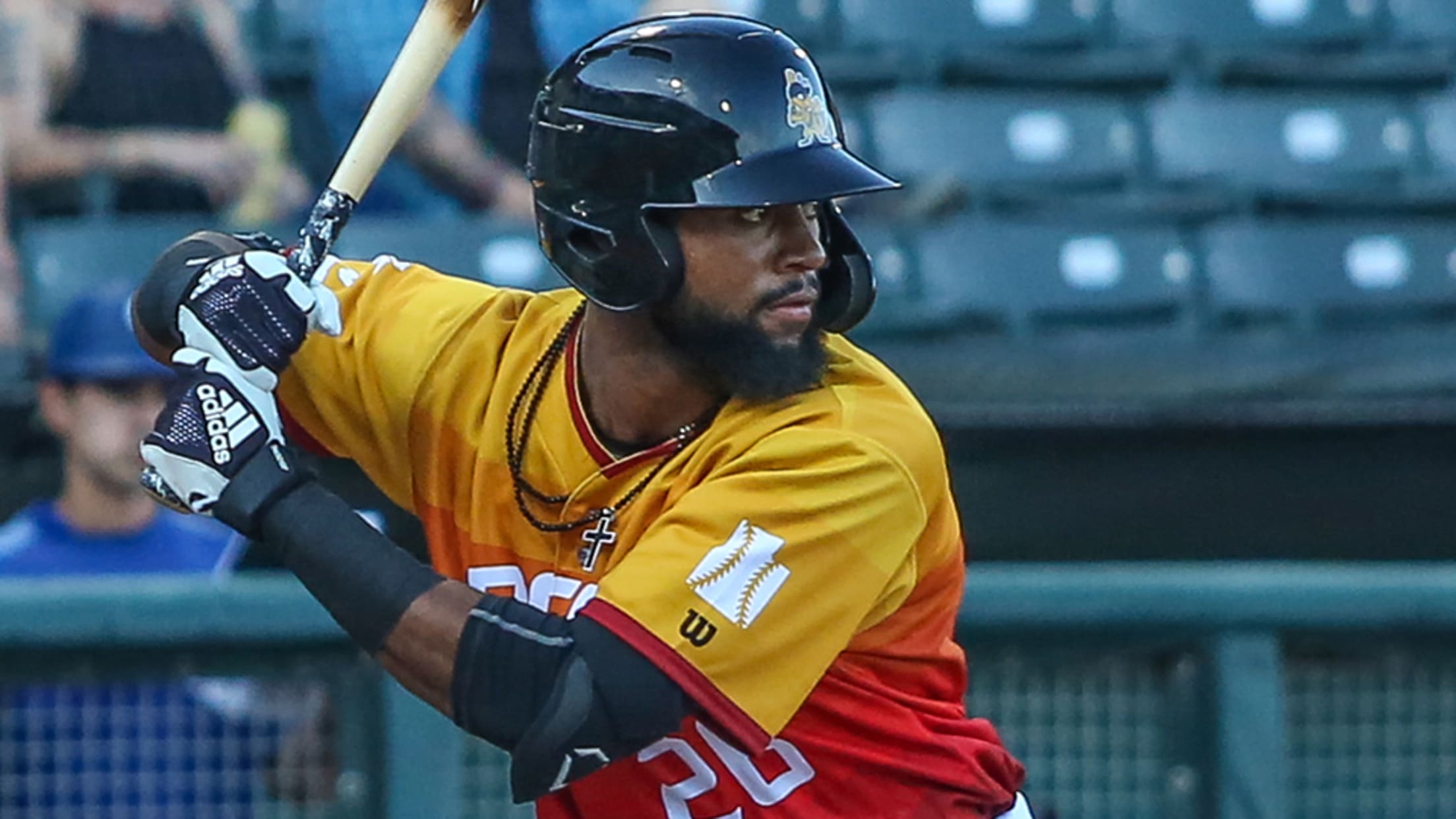 A preview of the Angels' outfield of the future could be on display when Cactus League games start in three weeks.Los Angeles on Friday extended Spring Training invitations to 19 non-roster players, including top prospects Jo Adell and Brandon Marsh. It will be the second year in a row the
Reds invite Lodolo, India to big league camp
Top prospects, former No. 1 picks among 16 non-roster invitees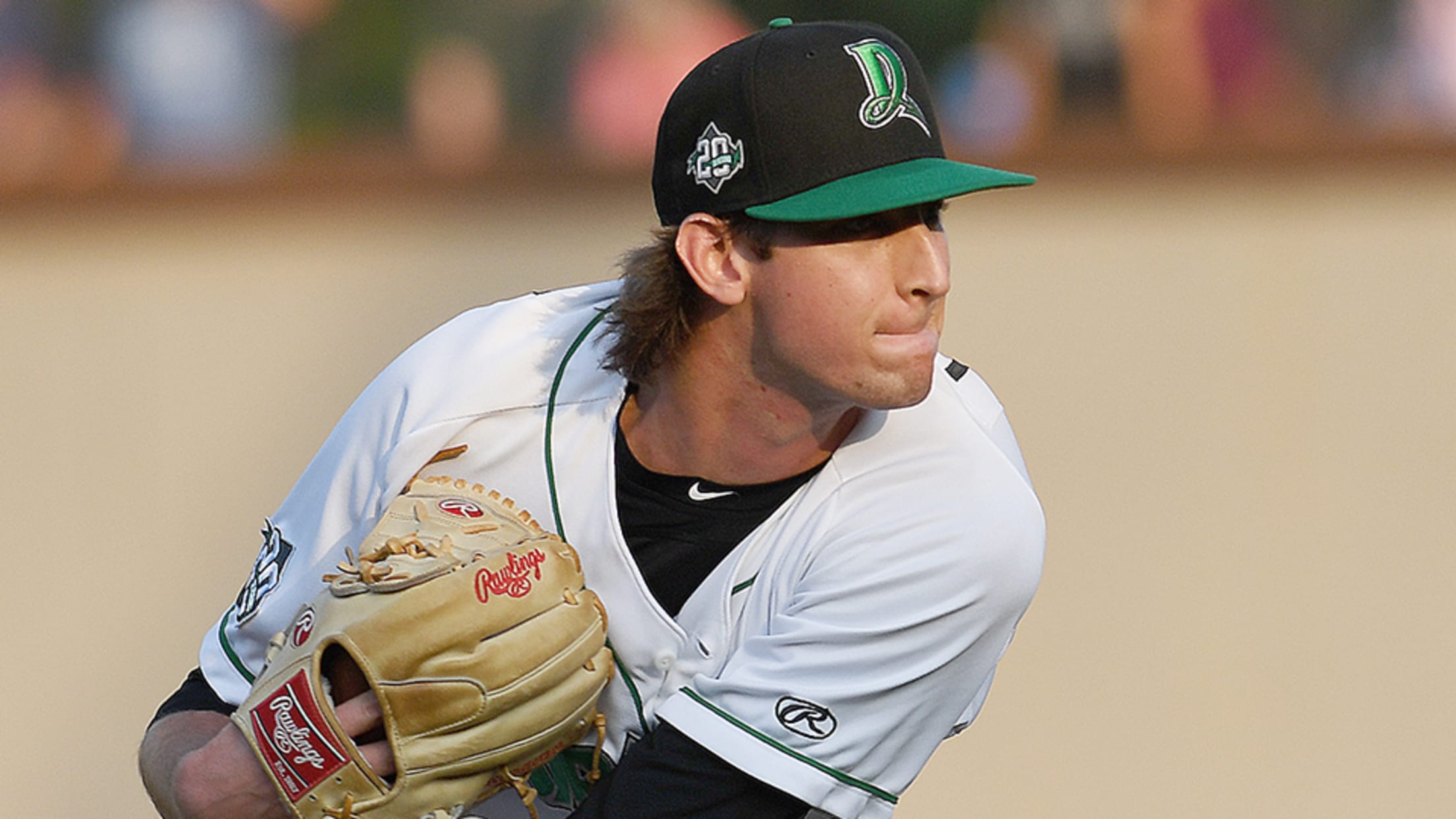 Nick Lodolo and Jonathan India both have had solid starts to their careers since being selected in the first round of the Draft in back-to-back years. Now they're sharing the chance to showcase their skills on the top stage for the first time.The Top 100 prospects earned their first invitations to
Jacksonville adds up promo puzzle pieces
Chapter 2: Jumbo Shrimp packing schedule, picking giveaways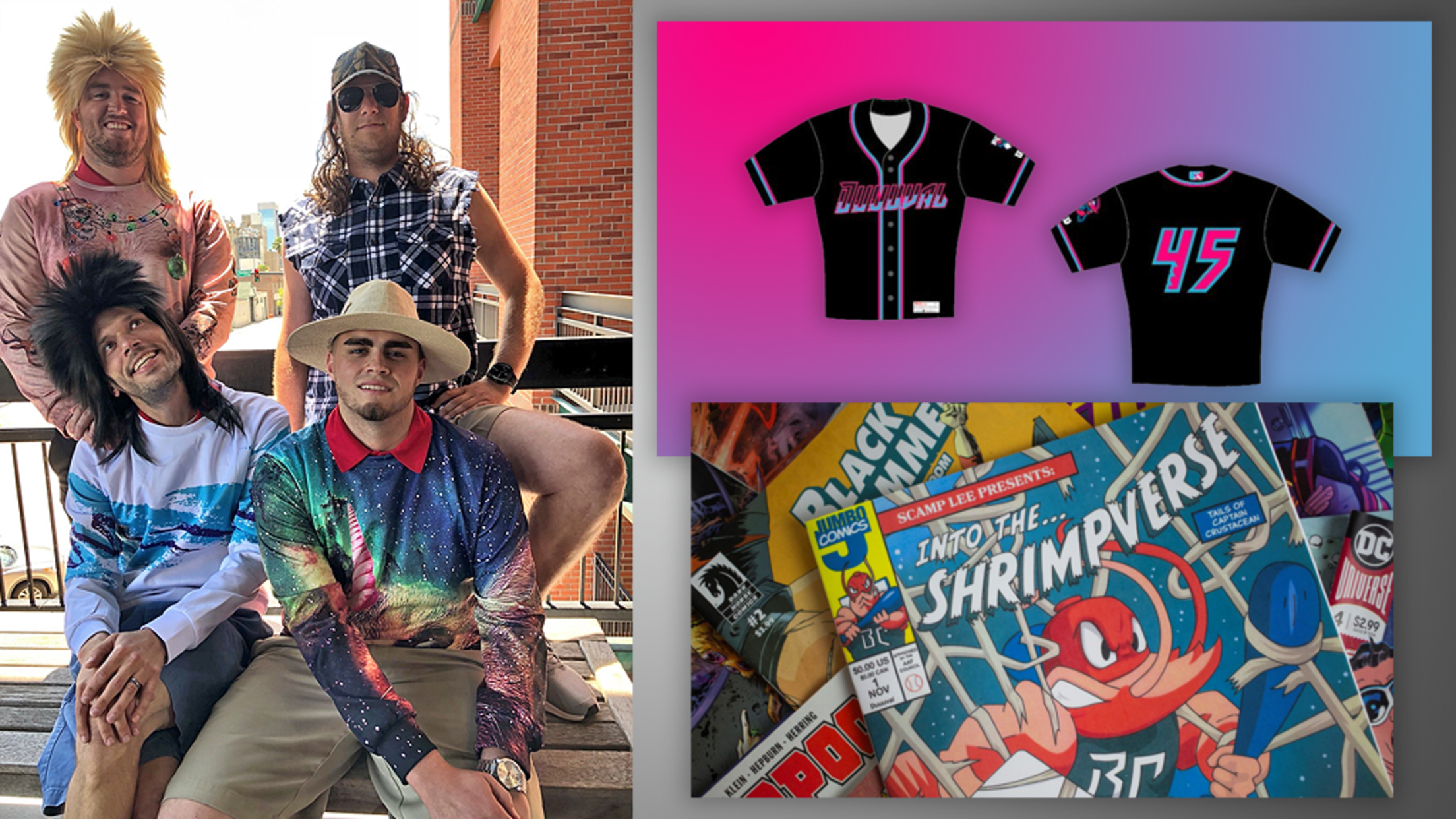 This is the second article in a multi-part series detailing the evolution of the Jacksonville Jumbo Shrimp's 2020 promotions schedule. To read the first installment, click here. Jacksonville's Minor League team is the Jumbo Shrimp and they are, as such, invertebrates. Nonetheless, they've given their promo schedule a backbone.That backbone, per
Twins' Costello found dead in New Zealand
Infield prospect was set to play in Australian Baseball League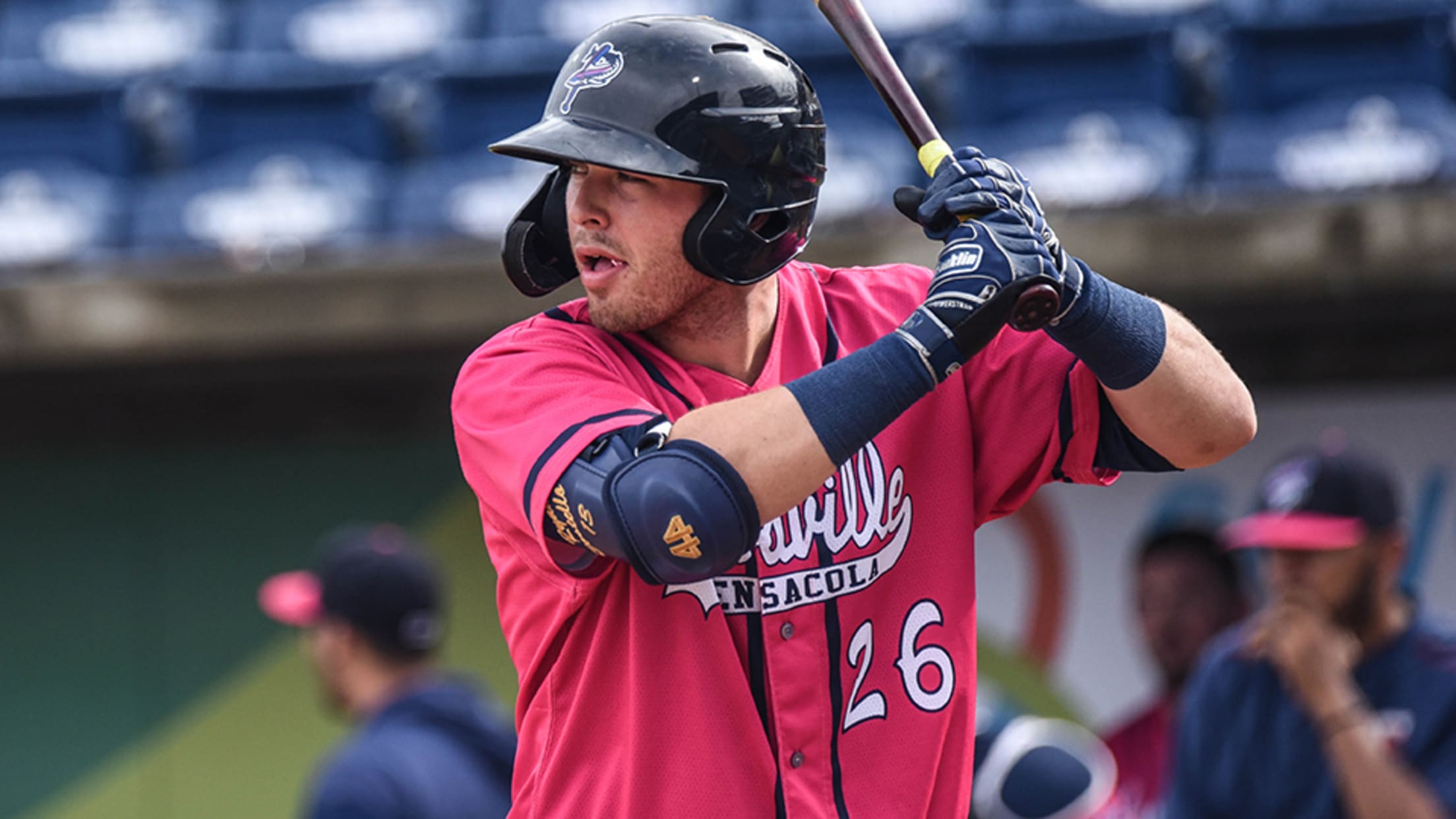 Minnesota Twins infield prospect Ryan Costello died overnight in Auckland, New Zealand, his Australian Baseball League team announced early Monday. He was 23.
D-backs' Varsho sidelined with ankle sprain
Arizona's No. 5 prospect suffered injury in Premier12 tournament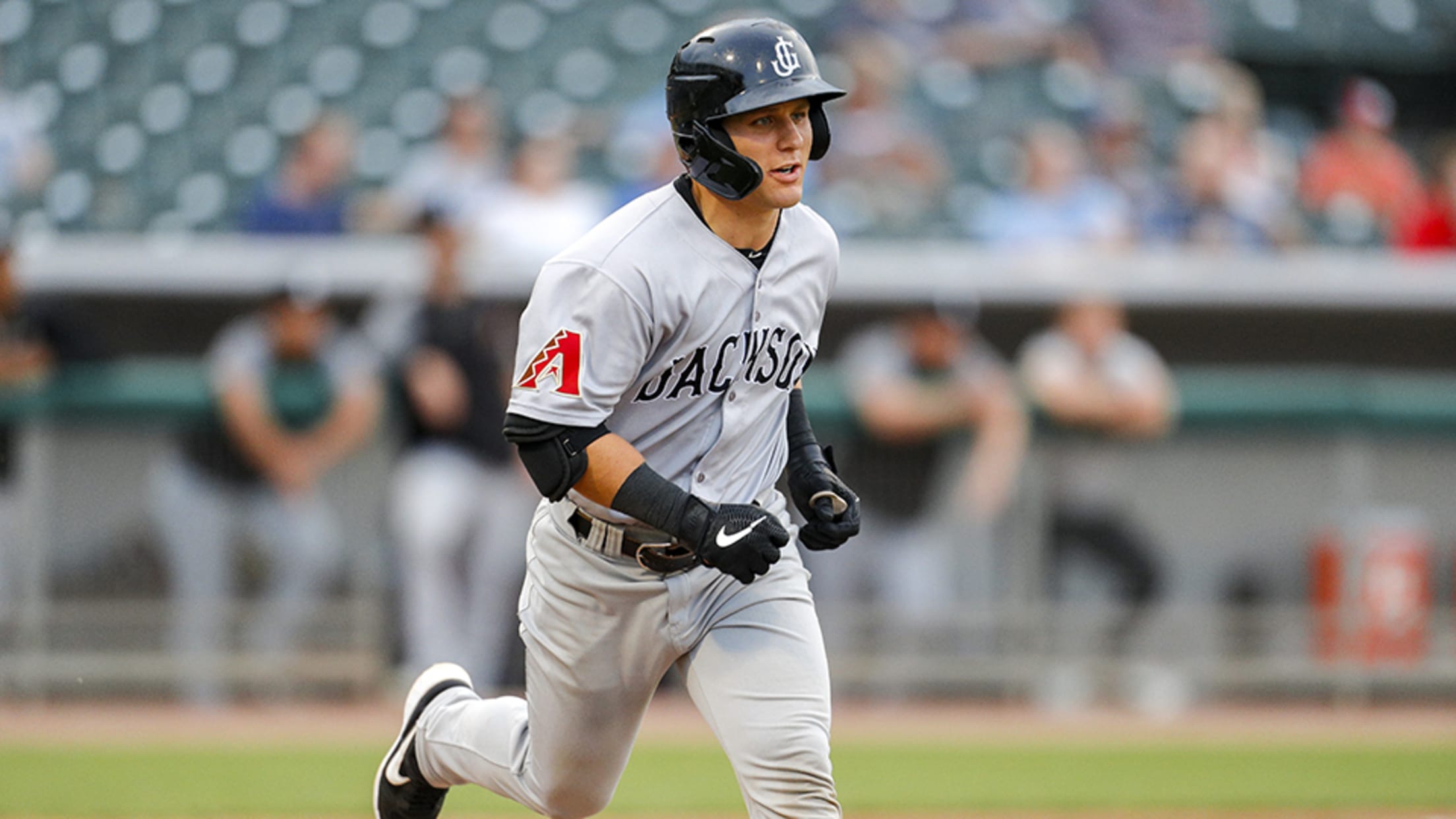 Daulton Varsho will miss time at the Premier12 tournament with an ankle injury, but it appears he's avoided serious damage. The fifth-ranked D-backs prospect suffered a Grade 3 ankle sprain and is expected to be in a walking boot for two weeks, Arizona general manager Mike Hazen told reporters Thursday. Varsho
Larnach caps season with Twins' honor
No. 78 overall prospect starred at two levels in first full season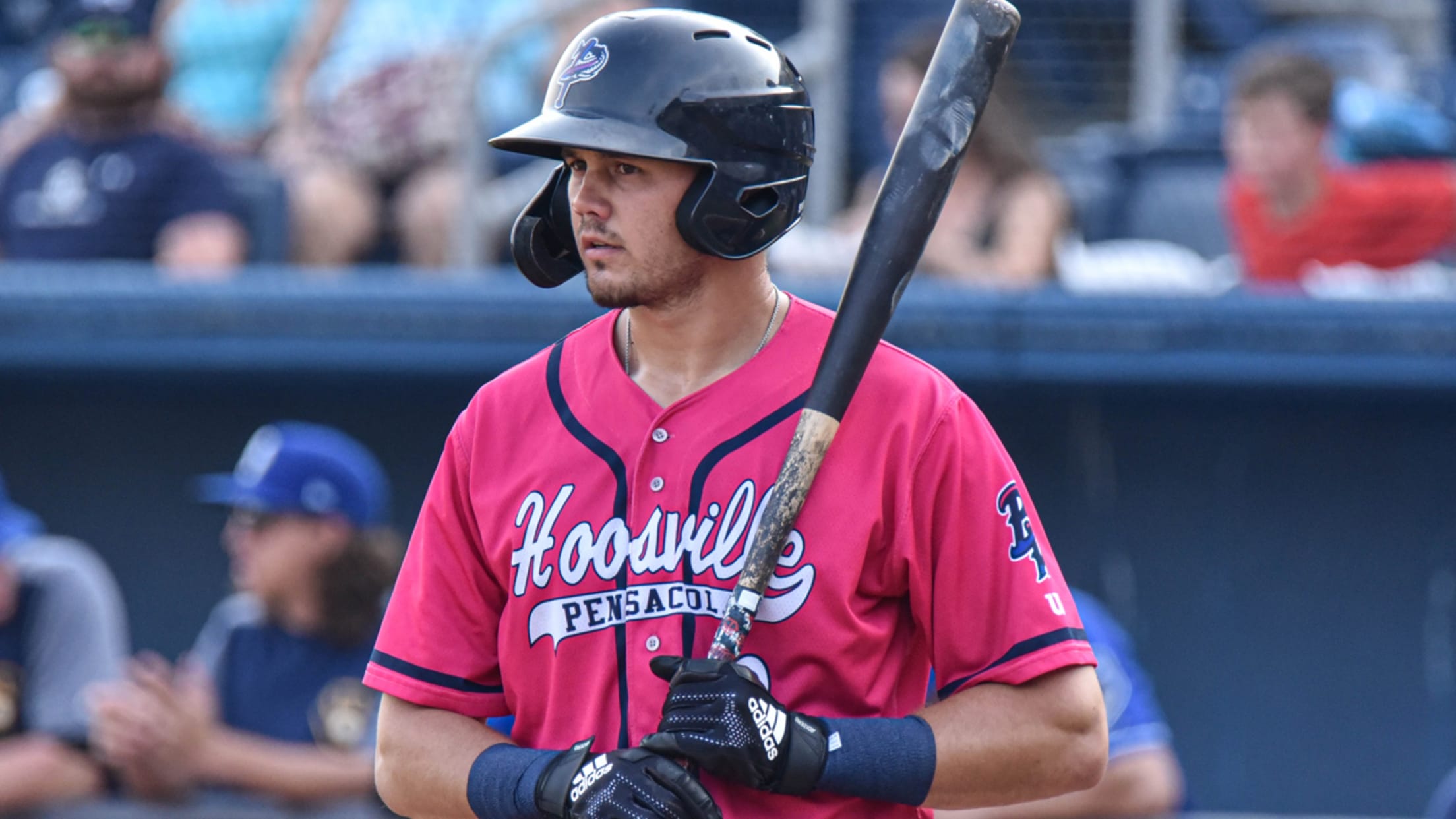 Trevor Larnach burned his way through two Minor League levels in his first full professional season, capturing midseason and end-of-season All-Star recognition as well as the Florida State League's MVP award. With the campaign in the books, he added to his haul Sunday.The Twins named MLB.com's No. 78 overall prospect their 2019
Marlins name Sanchez Pitcher of the Year
No. 23 overall prospect went 8-4 with 2.53 ERA at Double-A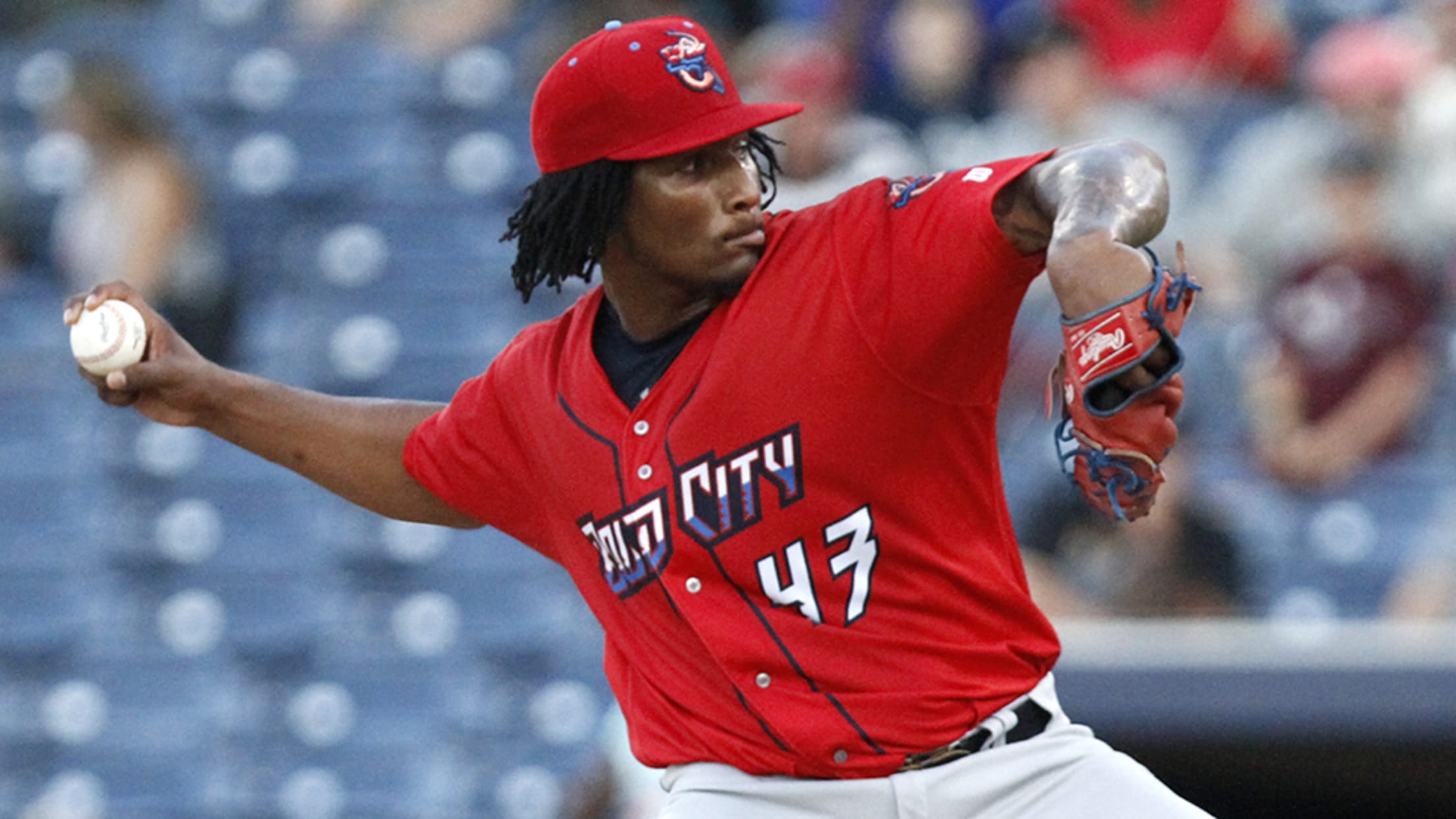 The Marlins seem to have a bright future on the moundSixto Sanchez, the organization's top prospect, has been named its Minor League Pitcher of the Year and MVP for Double-A Jacksonville after going 8-4 with a 2.53 ERA and 97 strikeouts over 103 innings in 18 starts for the Jumbo
Generals command Southern League again
Vargas helps Jackson wrap up third championship in four years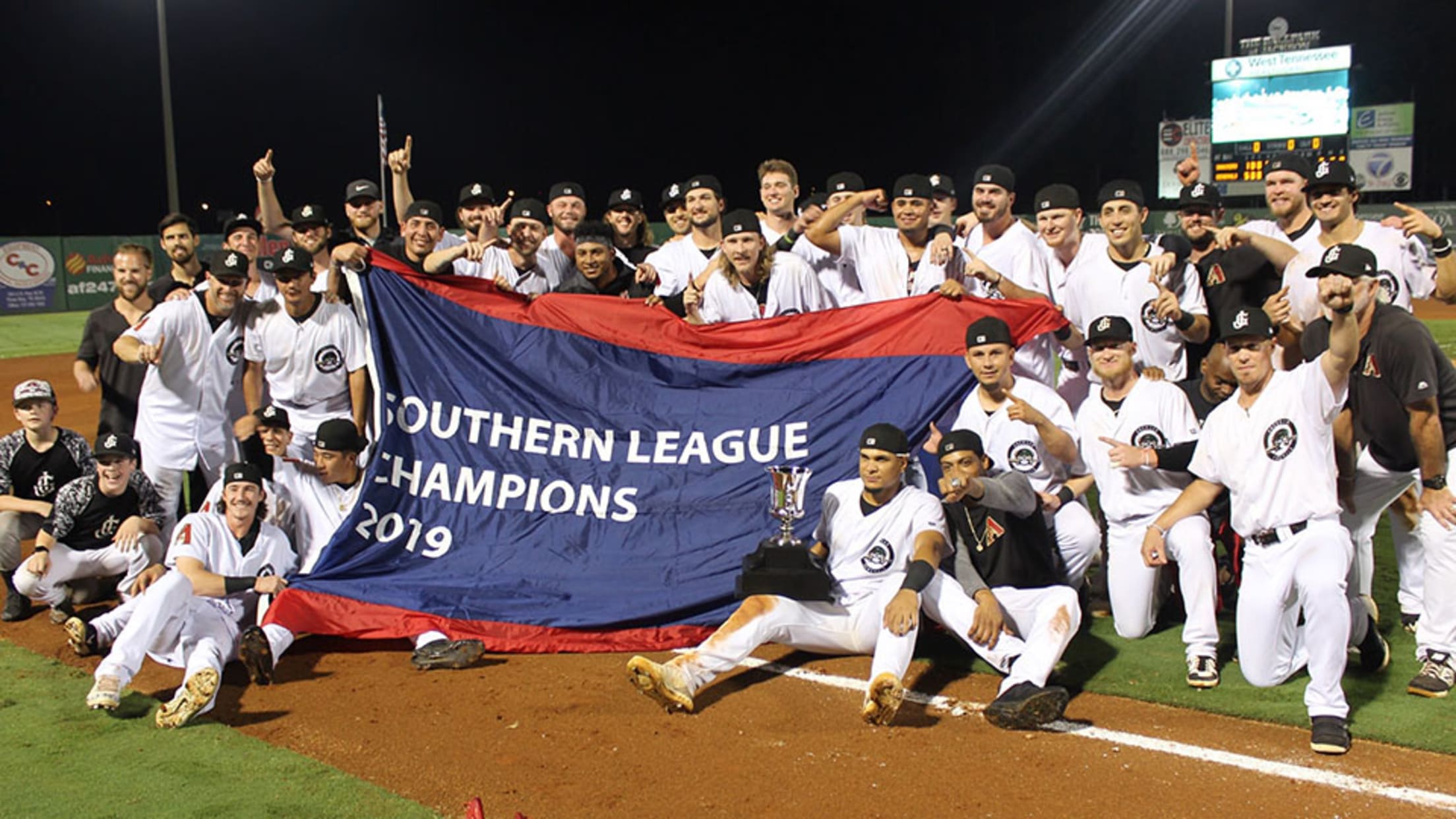 Double-A Jackson manager Blake Lalli was satisfied after one inning. He had watched Emilio Vargas give up a run and his offense fire back with five. He knew many of his players had shown up for Spring Training sometime in January, and some eight months later, "really, really wanted it.""I
Gatewood helps Biloxi stave off elimination
Brewers prospect homers as Shuckers force SL Finals Game 5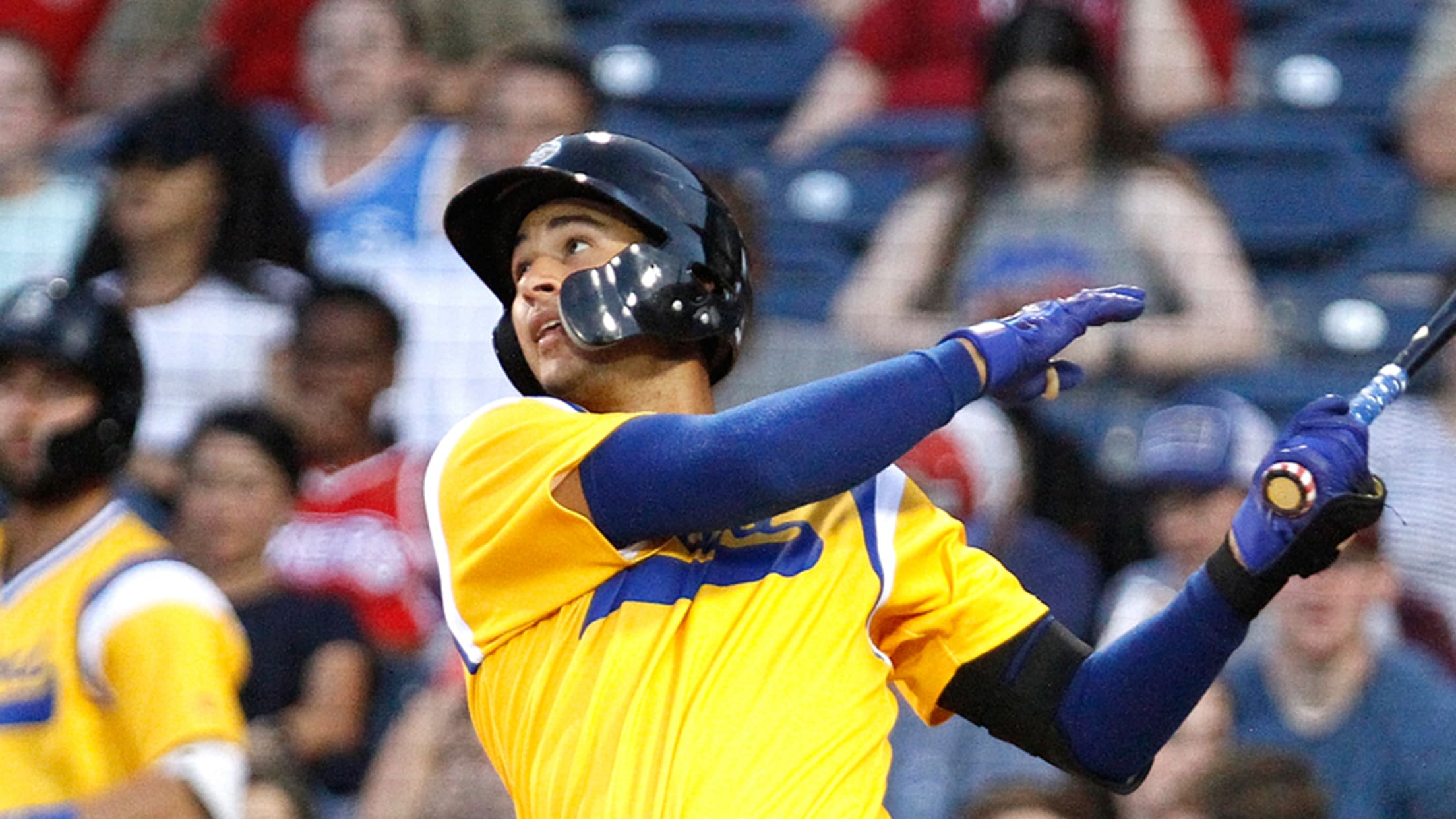 Jake Gatewood has been an important presence in Double-A Biloxi's lineup throughout the Southern League playoffs, and he came through again Saturday night. The Brewers prospect launched his fourth home run of the postseason to lead the Shuckers to a 4-2 victory over the Generals at the Ballpark at Jackson to
Varsho lifts Generals to brink of title
D-backs No. 5 prospect posts two hits, RBI in Game 3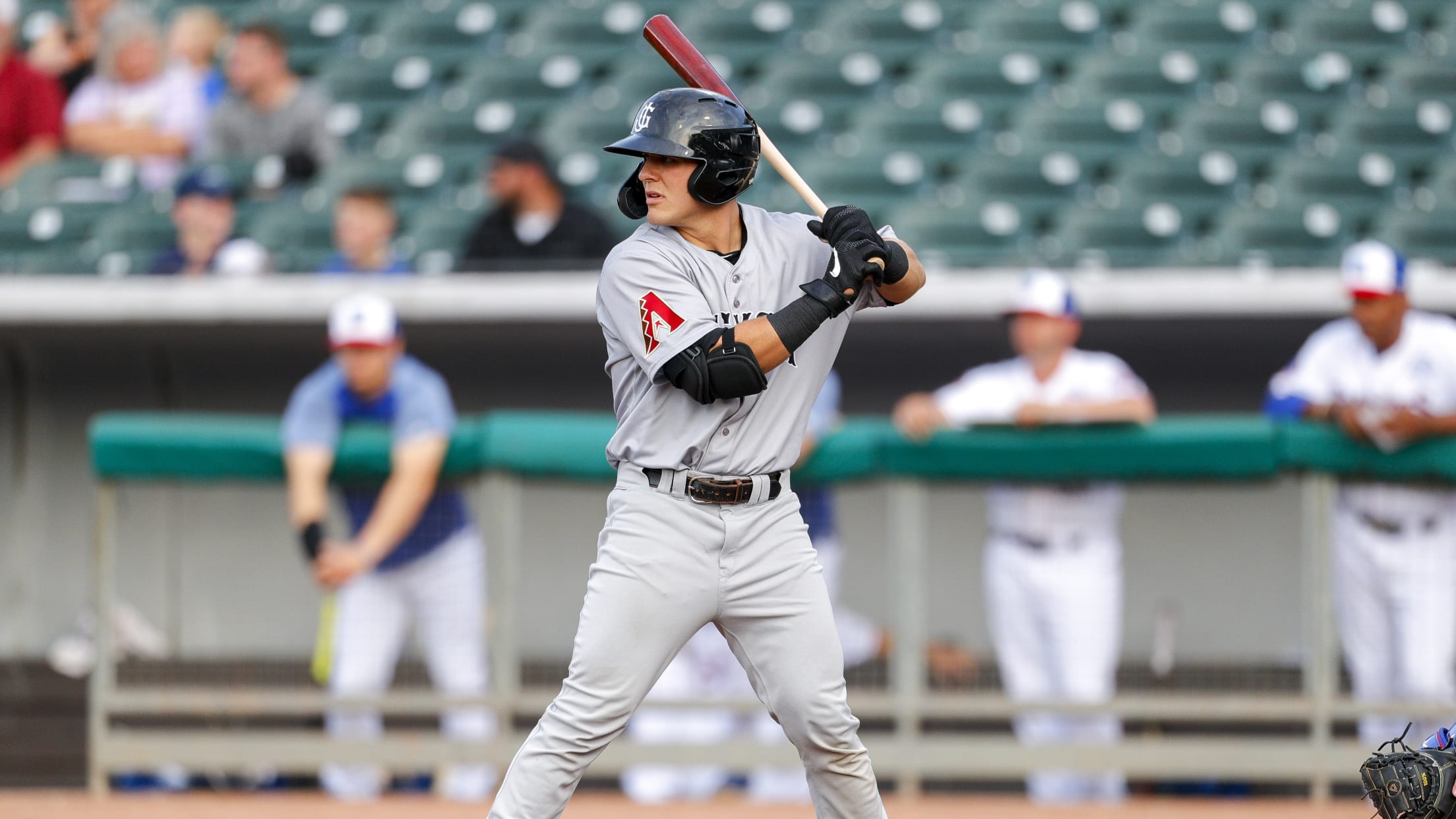 Regardless of where he is on the field, Daulton Varsho is looking forward to celebrating a championship.After Friday night, he may not have to wait much longer.The fifth-ranked D-backs prospect had two hits, drove in one run and scored another as Jackson blanked Biloxi, 2-0, in Game 3 of the
DeLuzio sparks Generals to Game 2 win
Four-run ninth evens Southern League Championship Series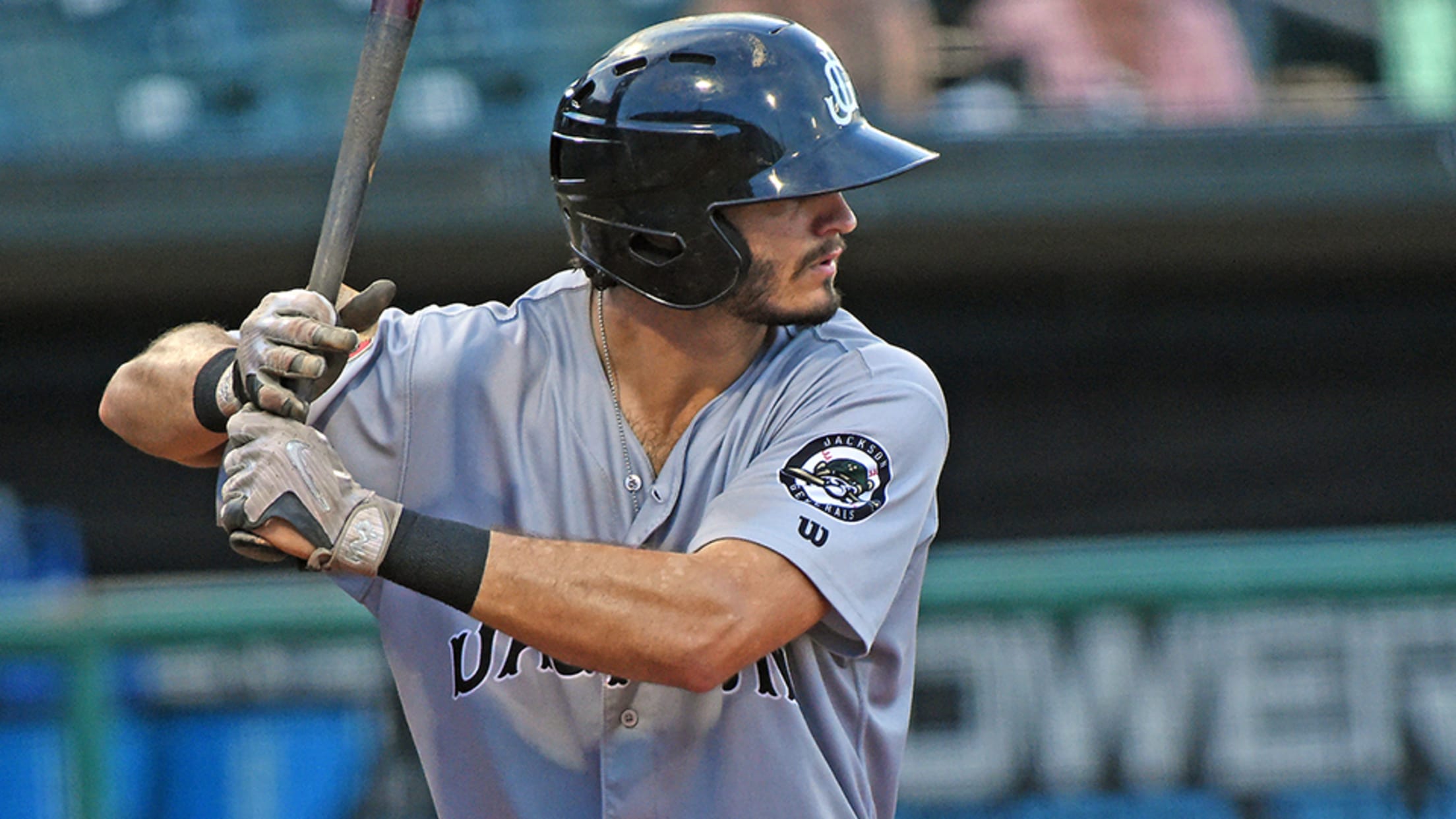 With one swing of the bat on Wednesday night, Ben DeLuzio went from zero to hero.After striking out in his first four at-bats, the D-backs prospect delivered a go-ahead double as Jackson scored four times in the ninth inning to beat Biloxi, 6-2, and square the best-of-5 Southern League Finals
Shuckers' Aviles goes 5-for-5 in Game 1
Brewers prospect homers, scores four times in Southern Finals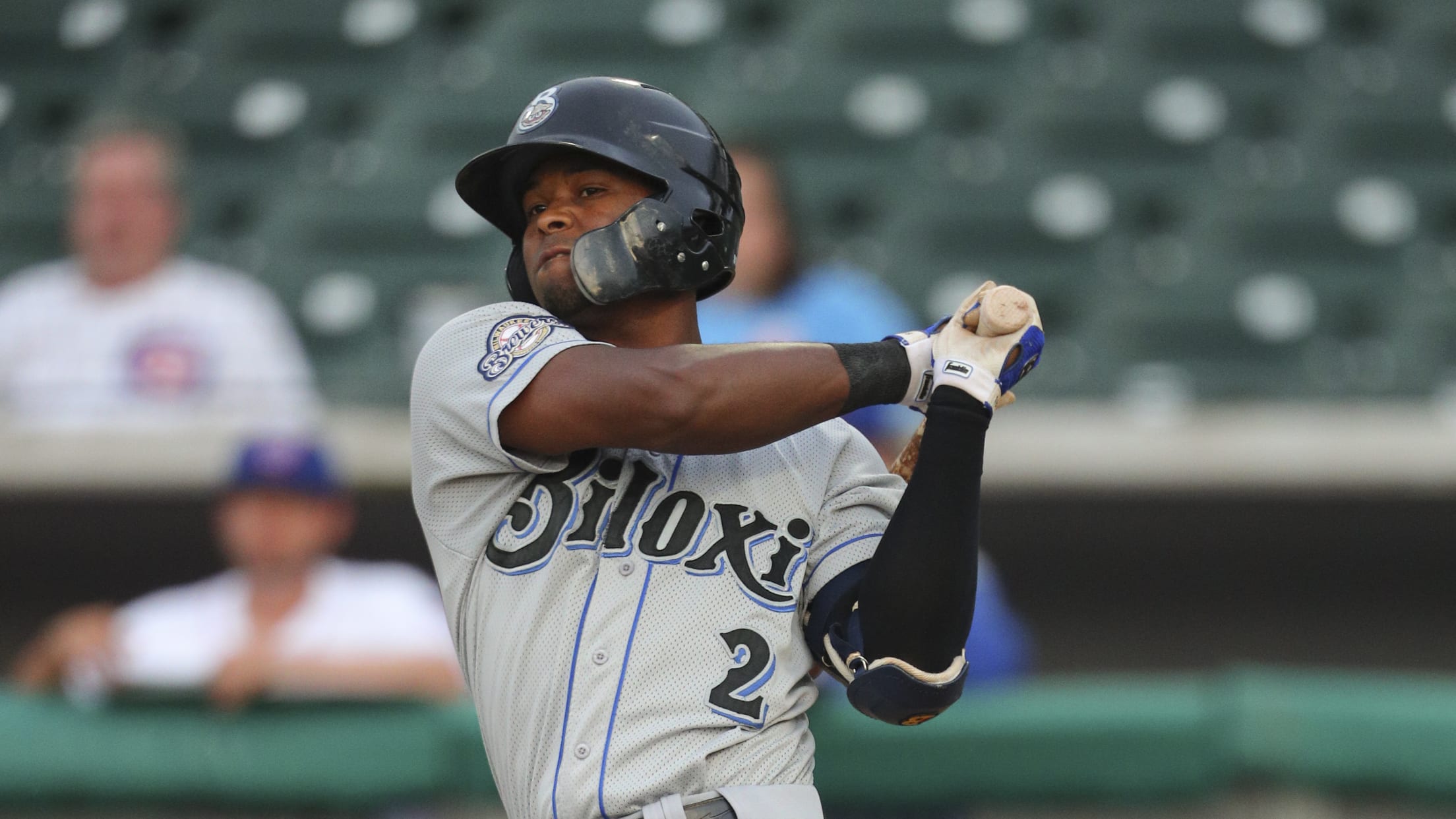 Luis Aviles Jr. was with Double-A Biloxi last season when the Shuckers fell in four games to Jackson in the Southern League Championship Series. With an extra year's worth of experience under his belt, he's taking charge in avenging that defeat.The Brewers prospect went 5-for-5 with a homer and four
Hinojosa leads Shuckers back to Finals
Brewers prospect rips go-ahead double as part of four-RBI night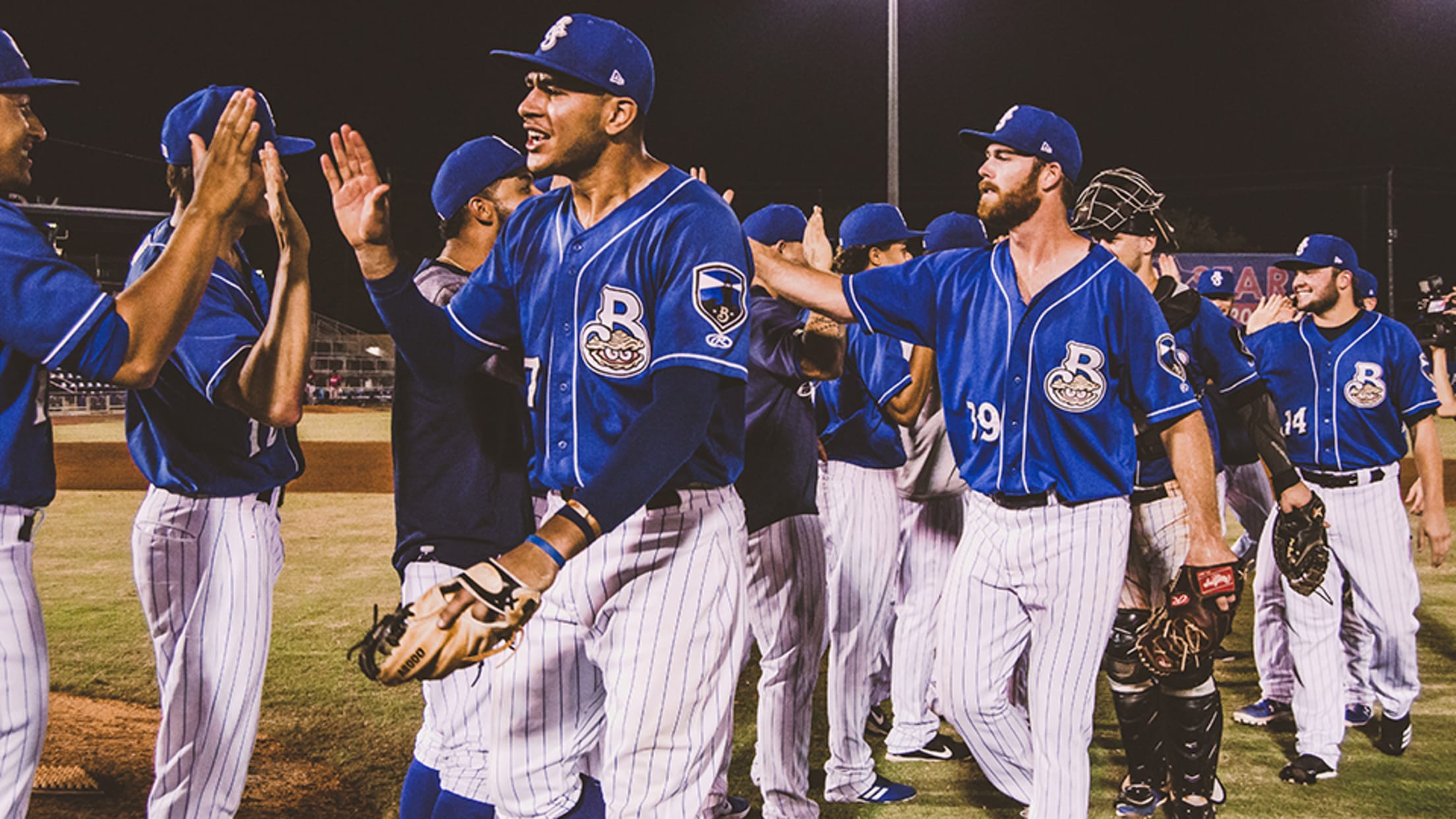 It's déjà vu all over again in the Southern League.C.J. Hinojosa stroked a go-ahead two-run double in the bottom of the eighth inning and finished with four RBIs to lead Double-A Biloxi over Pensacola, 8-4, and into the Finals for the second straight season. The Shuckers trailed, 4-3, entering their
Generals return to Southern League Finals
Jackson reaches third Championship Series in last four years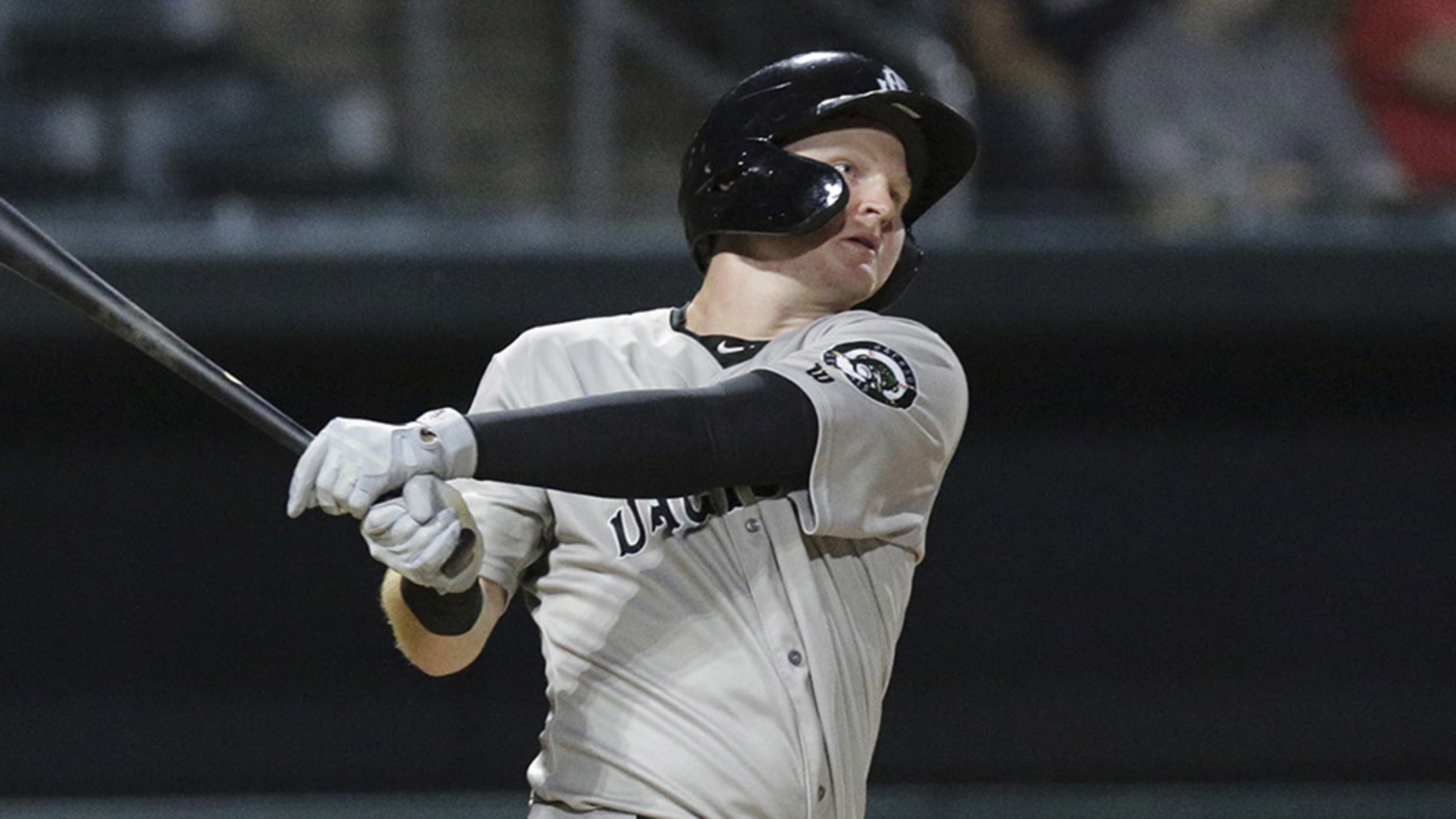 Getting shut out in Game 1 of a best-of-5 playoff series can be deflating, but after Blake Lalli's Jackson team dropped its first postseason contest to Montgomery, the manager heard optimistic and determined phrases bouncing around the clubhouse.With a 6-5 win that ended with the tying run on third base,
Kirilloff homers again, keeps Wahoos alive
Twins No. 2 prospect goes deep in third straight playoff game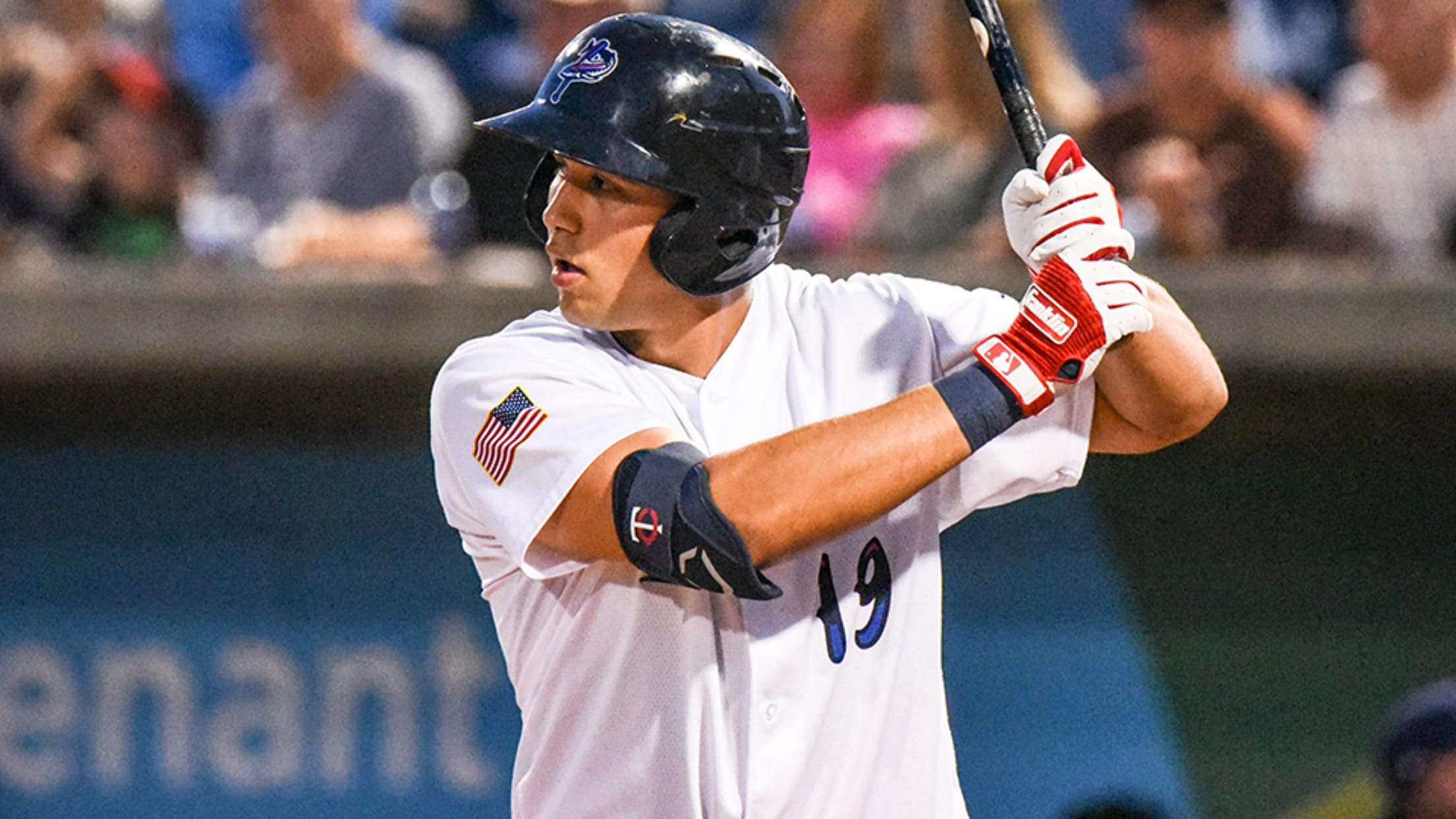 Alex Kirilloff is doing everything he can to keep Double-A Pensacola alive.As he had in each of the first two games of the best-of-5 Southern League semifinals, the second-ranked Twins prospect homered Friday night at Blue Wahoos Stadium. This time, though, it helped earn a 3-2 win over Biloxi at
File cruises to put Shuckers win from Finals
Right-hander allows just one run over 8 1/3 innings in SL semis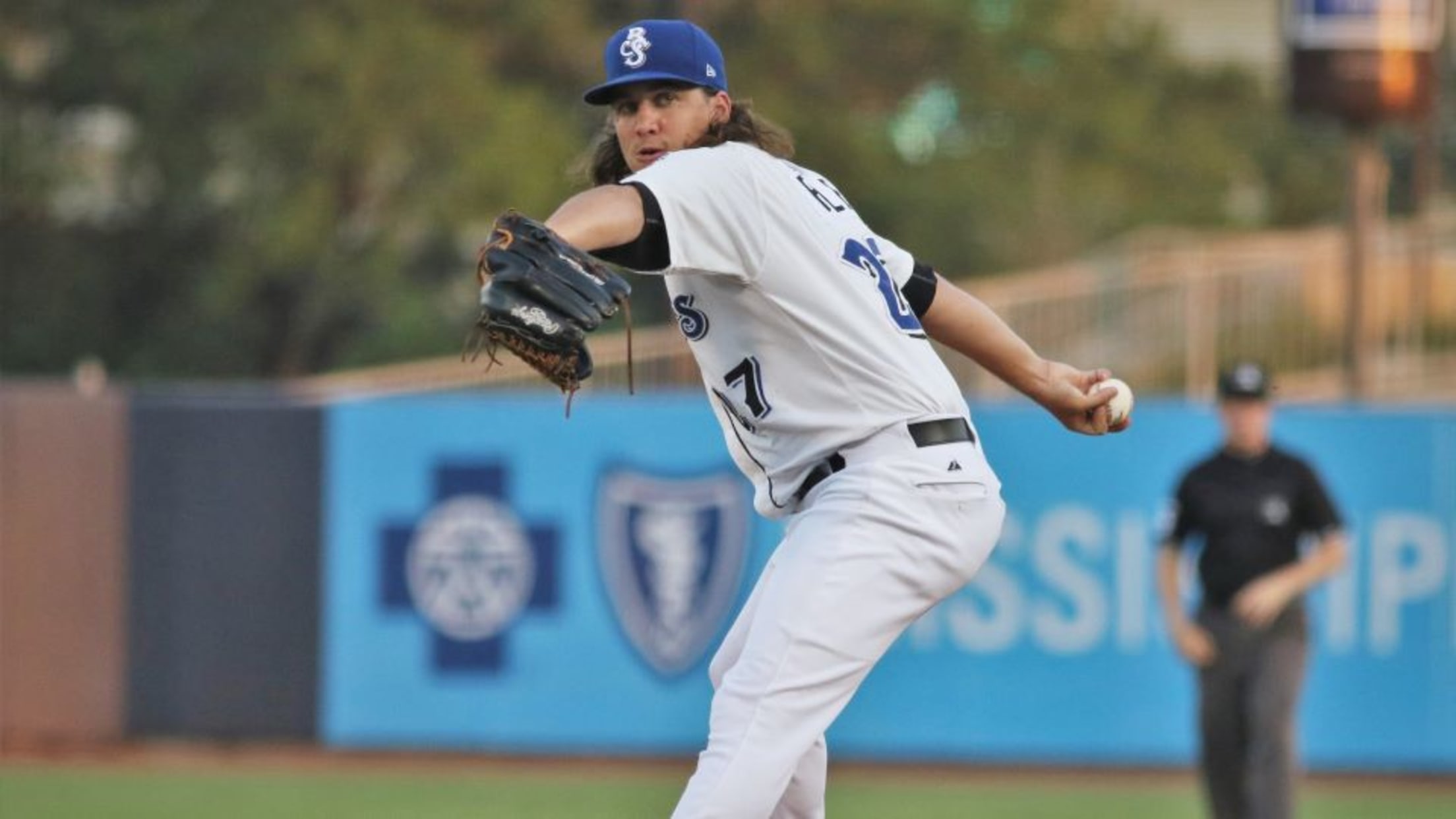 Dylan File gave the Double-A Shuckers more than just a cushion in Game 2 of the Southern League semifinals Thursday.The 23-year-old right-hander allowed one run over 8 1/3 innings to lead Biloxi to a 4-1 victory over Pensacola at MGM Park for a 2-0 lead in the best-of-5 series. File
Eveld Named BC® Relief Pitcher of the Month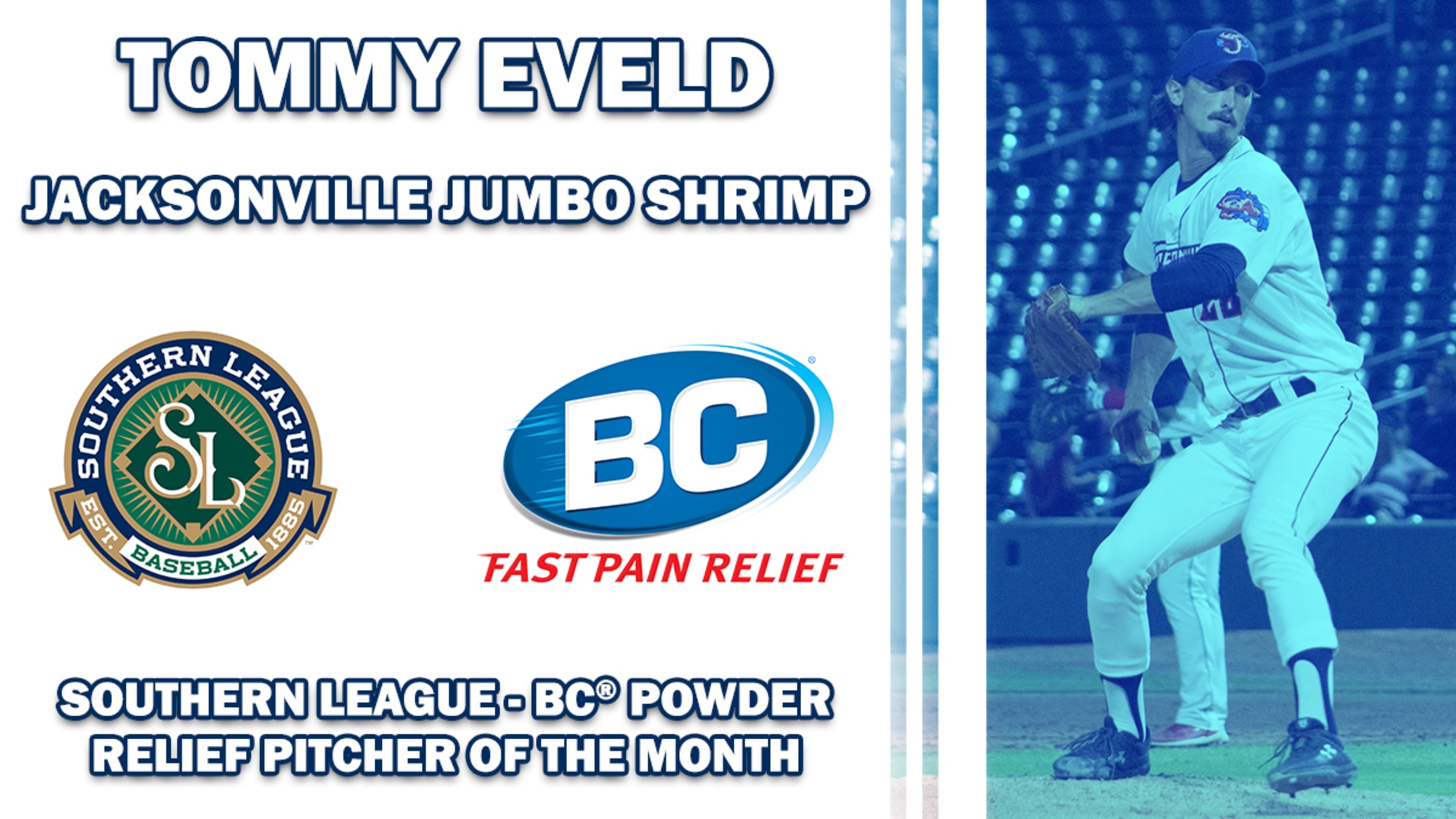 MARIETTA, GA - The Southern League of Professional Baseball Clubs are proud to announce that Jacksonville Jumbo Shrimp RHP Tommy Eveld has been named the BC® Relief Pitcher of the Month for August. Eveld is the first Jumbo Shrimp reliever to win the award this season.
Sullivan powers Biscuits to Game 1 win
Rays catching prospect homers twice in support of Campbell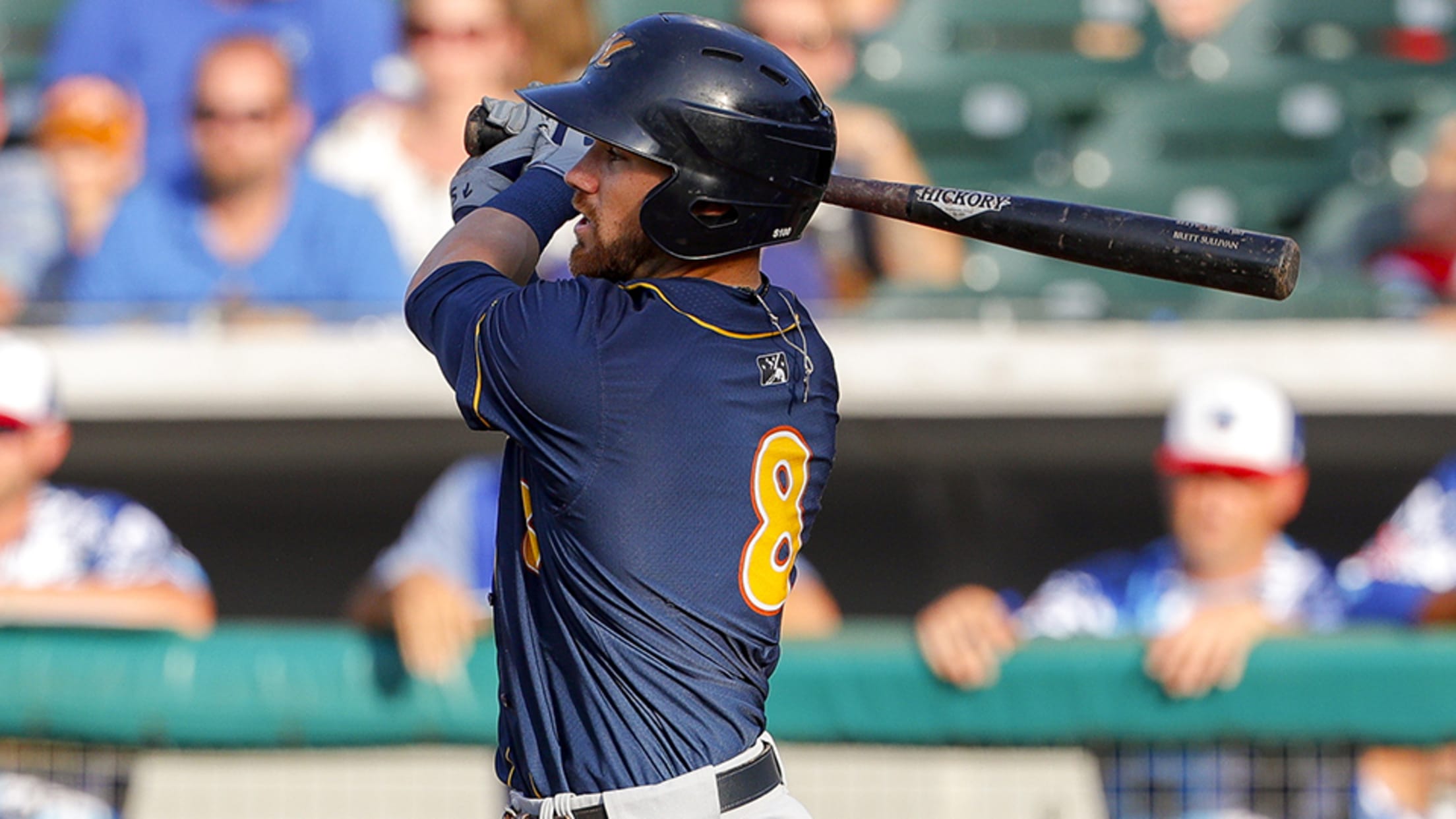 Prior to Wednesday, Brett Sullivan hadn't recorded a multi-homer game since his debut season four years ago. He picked a good time to do it again.The Rays catching prospect clubbed a two-run blast in the first inning and a solo shot in the eighth, powering Montgomery to a 4-0 blanking