2019 Preview: Jackson Generals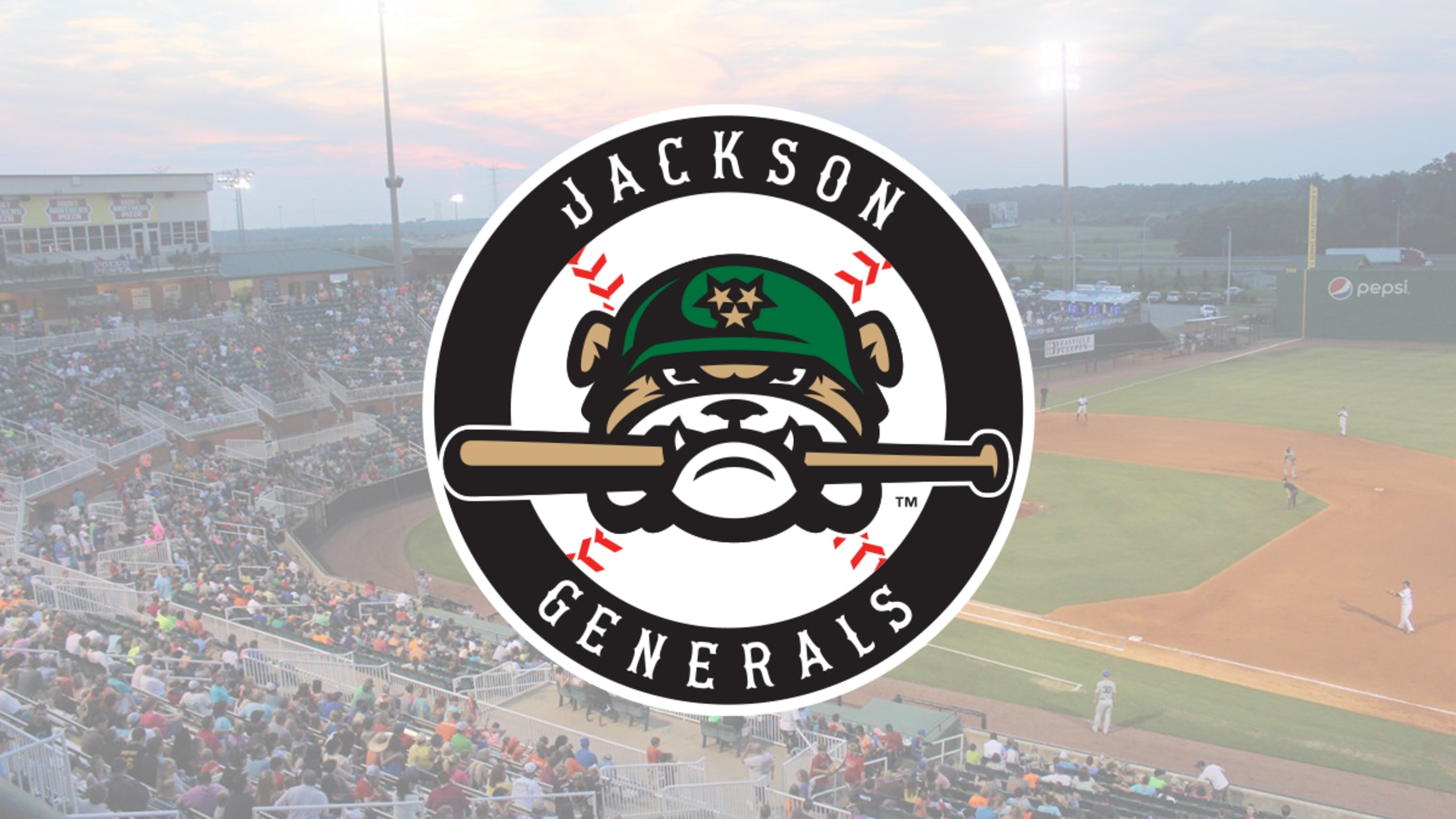 The 2018 Southern League season ended with the Jackson Generals hoisting their second trophy in three seasons. Will the Generals march their way to a repeat title?2018 RECORD: 75-64, 2nd in the Southern League's North Division2018 PLAYOFFS: Won the Southern League Championship Series versus Biloxi, 3-1OPENING DAY: Wednesday, April 10
The 2018 Southern League season ended with the Jackson Generals hoisting their second trophy in three seasons. Will the Generals march their way to a repeat title?
2018 RECORD: 75-64, 2nd in the Southern League's North Division
2018 PLAYOFFS: Won the Southern League Championship Series versus Biloxi, 3-1
OPENING DAY: Wednesday, April 10 vs Chattanooga (CIN)
WHAT'S NEW?

The Generals will have a new manager as Blake Lalli has been tapped to defend Jackson's SL crown. Lalli, 35, spent parts of three seasons as a big league backstop and appeared in 32 total major league games for the Chicago Cubs, Milwaukee Brewers, and Atlanta Braves. The Gardner-Webb University product was a three-time Southern League midseason All-Star, representing the Tennessee Smokies in the SL's midsummer classic from 2009-11.

Lalli's playing career came to a close less than two years ago and the Arizona Diamondbacks immediately tabbed him to manage their Lo-A affiliate, the Kane County Cougars. He led the team to a 72-66 record during the 2018 season.
TOP 100:
INF Jazz Chisholm - Simply put, Chisholm had one of the best seasons in Minor League Baseball last year. His age 21 season will likely start with Hi-A Visalia, but expect him to make the move to Jackson before the end of the 2019 season.

RHP Jon Duplantier - 2018 displayed why Duplantier is one of the most talented pitching prospects in baseball, and one of the most difficult to project. Injuries limited the Rice University product to just 67 innings in Jackson last year, but a strong showing in the Arizona Fall League and a healthy offseason may be reason enough to promote the 24-year-old to Triple-A Reno ahead of the 2019 season.

RHP Taylor Widener - While the W-L record did not display it, Taylor Widener was one of the most effective pitchers in the Southern League last season. He was assigned to minor league camp earlier this month, but popped back up for a spot start and tossed three perfect innings against the Chicago White Sox. Widener looks destined to take over a starting rotation spot in Triple-A Reno to start the year.

NEXT UP:
C Daulton Varsho - The son of former big leaguer Gary Varsho was selected no. 68 overall in the 2017 MLB Draft, and spent the majority of the 2018 season with Hi-A Visalia. Injuries limited the backstop to just 80 games, but he nonetheless exceled at the level. Even if he does not start the season with Jackson, Arizona's top catching prospect will likely take over behind the plate for the Generals before long.

INF Andy Young - One of the pieces in this offseason's blockbuster Paul Goldschmidt trade, Young is a power-hitting second baseman who has also seen time in the outfield. He closed his 2018 campaign with 35 games in the AA Texas League and a strong run in the Arizona Fall League so the best bet would be that he is either Jackson's starting second baseman or already up at Triple-A.

INF Drew Ellis - Ellis is expected to be Jackson's starting third baseman this season after 120 games with Hi-A Visalia last year. The University of Louisville product hit 15 homers and pushed in 71 RBIs last season, and will look to continue improving his game against advanced competition.

RHP Emilio Vargas - Through eight Southern League starts, Vargas showed an incredible ceiling. In his penultimate start of the regular season he fanned 10 batters, and in the decisive game of the Championship Series he tossed five solid frames by allowing one run and recording eight strikeouts. The 22-year-old will look to find some more consistency as one of the Generals premier starting pitchers this season.

INF Pavin Smith - The seventh overall selection in the 2017 MLB Draft got his first taste of full-season action last year and posted a .255/.343/.392 slash line across 120 California League games. Smith should be the Generals starting first baseman and will look to hit for more power this season.