Looking back at Semien's breakthrough with Barons
Oakland infielder torched Southern League opponents in July 2013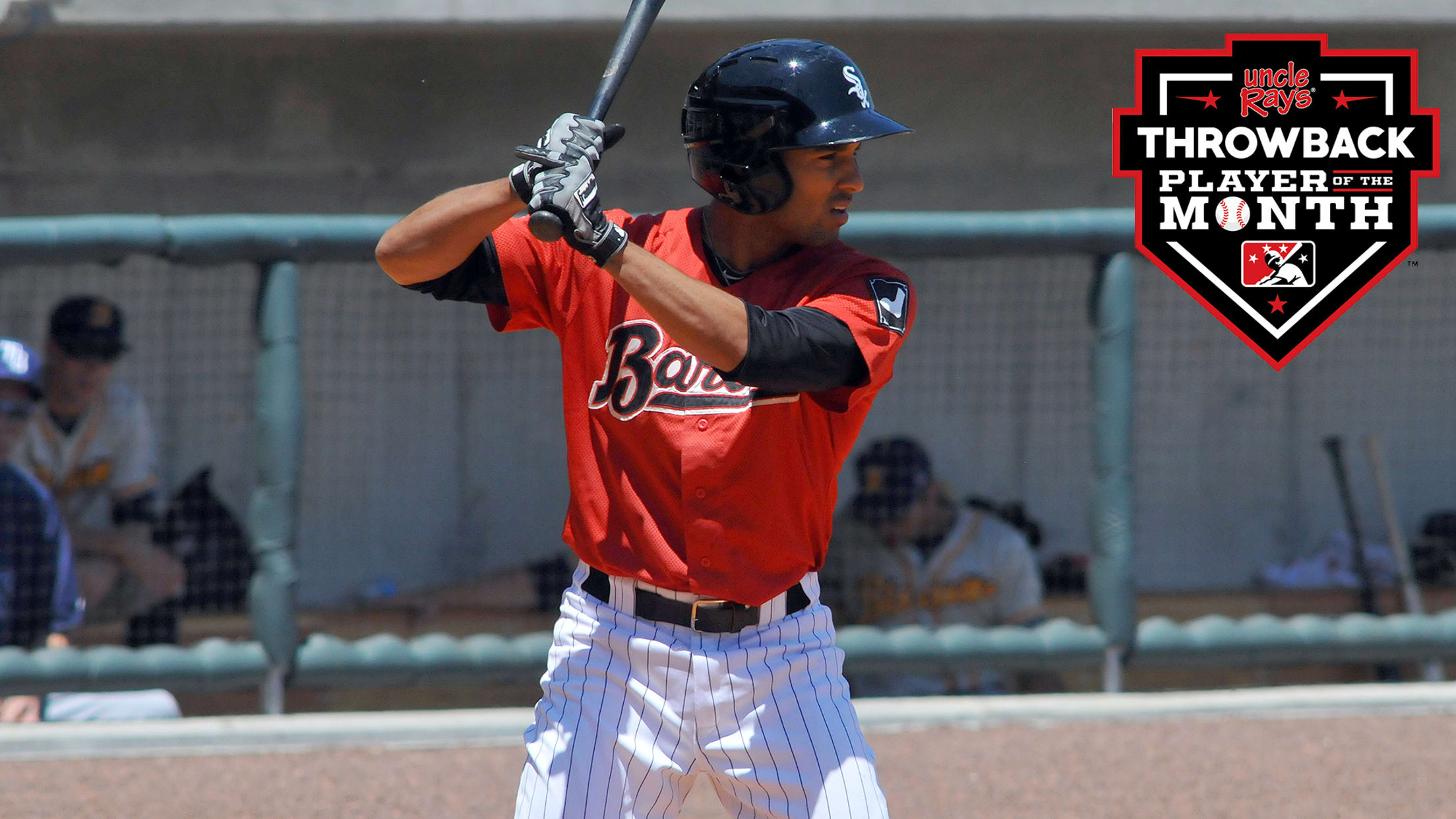 Drafted by the White Sox in 2011, Marcus Semien joined the A's in 2014 in a trade for starter Jeff Samardzija. (John Shadrick/Birmingham Barons)
MLB.com listed Marcus Semien as the White Sox's eighth-best prospect in 2013, suggesting that the Cal product might best project "as a utility man, one who can punish left-handed pitching." Things looked a bit different after Semien proved dominant for Double-A Birmingham, ultimately earning Southern League MVP honors for the
MLB.com listed Marcus Semien as the White Sox's eighth-best prospect in 2013, suggesting that the Cal product might best project "as a utility man, one who can punish left-handed pitching."
Things looked a bit different after Semien proved dominant for Double-A Birmingham, ultimately earning Southern League MVP honors for the 2013 season. The then 22-year-old capped his stay in Birmingham with an incredible month of July, during which he hit .372/.524/.745 with eight homers, 29 walks, 12 strikeouts and six stolen bases while reaching base safely in each of his 26 games. By the end of the month he'd been promoted to Triple-A Charlotte, and on Sept. 4 he made his Major League debut with a pair of hits at Yankee Stadium.
As Barons broadcaster Curt Bloom noted, "There is hot and there is super-hot -- and right now Marcus Semien is super-hot." Here's a look at some of the highlights:
More from Marcus Semien's POM stretch:
- Barons' Semien perfecting leadoff skills
- Semien named Offensive Player of the Week
- Semien headlines Topps players of July
- Barons' Semien named Southern League MVP
Semien was Chicago's Opening Day second baseman, batting second, in 2014, but struggled in the role. Hitting just .218/.287/.327 through June 1, he was optioned to Charlotte and remained there until September. The White Sox dealt him to Oakland that winter in a trade that netted them starter Jeff Samardzija.
A solid performer in his first few seasons with the Athletics, Semien has blossomed into a superstar. After playing all 162 games in 2019, he finished with an 8.9 bWAR -- second-best in the American League -- and came in third in Most Valuable Player balloting. The pace he set for the Barons in 2013 turned out to be a harbinger of things to come.
John Parker is an editor for MiLB.com.