Lookouts place hurler Romero on disabled list
Twins No. 4 prospect sidelined by right shoulder impingement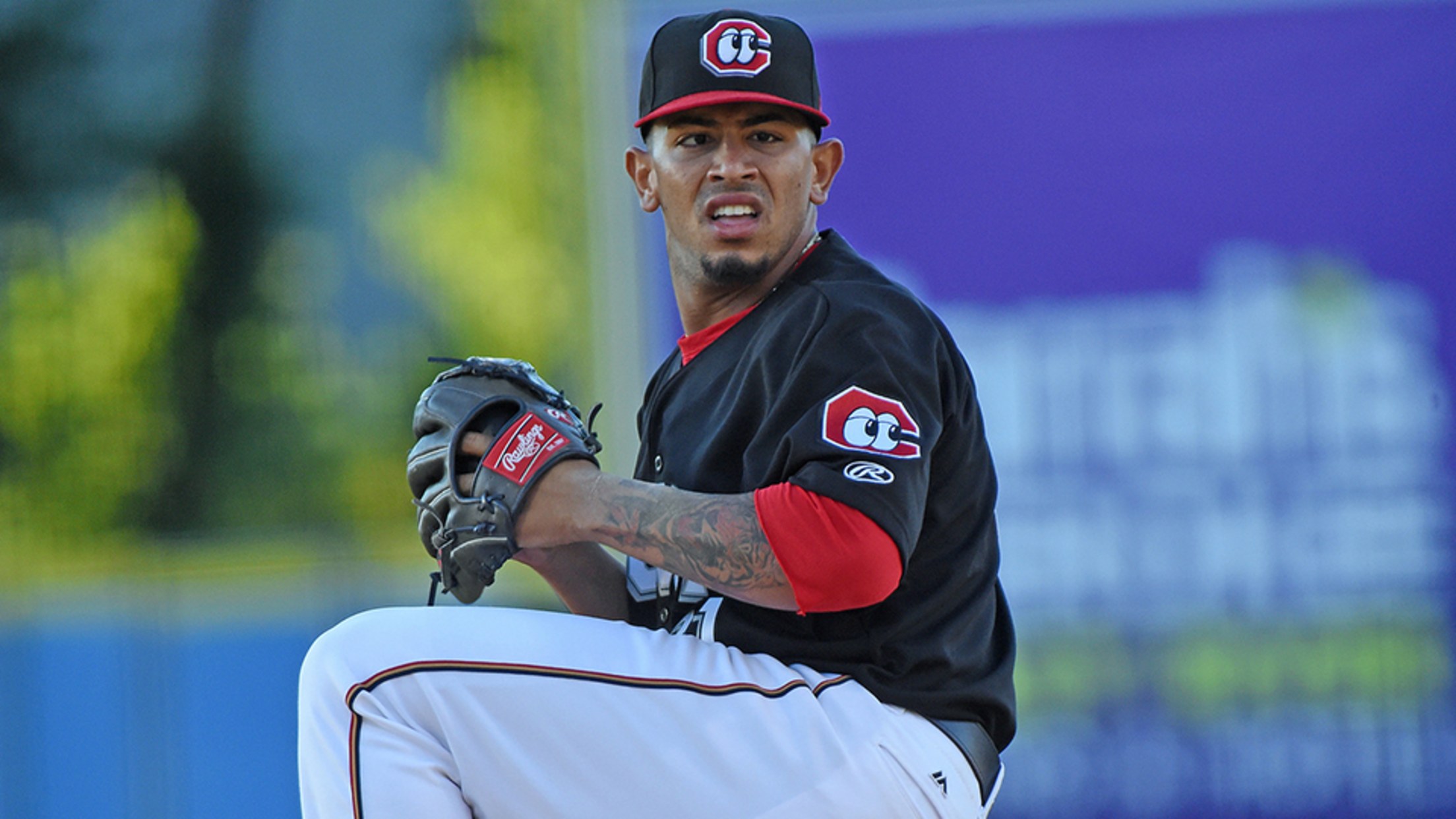 Fernando Romero is 23-16 with a 2.85 ERA, 294 strikeouts and 92 walks in his Minor League career. (Brian McLeod/MiLB.com)
Fernando Romero finished last season with 20 1/3 scoreless innings. He'll end this season on the disabled list.Minnesota's No. 4 prospect was put on the seven-day disabled list by Double-A Chattanooga on Monday with a right shoulder impingement. The 22-year-old had been struggling after a dominant stretch from the final
Fernando Romero finished last season with 20 1/3 scoreless innings. He'll end this season on the disabled list.
Minnesota's No. 4 prospect was put on the seven-day disabled list by Double-A Chattanooga on Monday with a right shoulder impingement. The 22-year-old had been struggling after a dominant stretch from the final week of May until the beginning of August.
After allowing seven runs -- six earned -- in a loss to Biloxi on May 18, Romero ran off 13 straight starts without allowing more than two earned runs. During that span, he led the Southern League with a 9-1 record and a 1.40 ERA while bringing his season mark down from 4.73 to 2.60.
The tide turned over Romero's last three starts, though. After allowing eight or more hits twice in his first 21 appearances, including 20 starts, MLB.com's No. 79 overall prospect was tagged for at least eight hits in all three outings, giving up 18 runs -- 17 earned -- in 14 1/3 innings. In that time, he struck out five and walked four, after previously whiffing 115 and walking 41 over 110 2/3 frames.
Romero pitched a career-high 90 1/3 innings in 2016 after missing most of 2014 and all of 2015 due to Tommy John surgery. Last season, he went 9-3 with a 1.89 ERA over 16 starts for Class A Cedar Rapids and Class A Advanced Fort Myers.
An international signing six years ago for $200,000, Romero features a plus-plus fastball that touches 100 mph and consistently sits in the 95-97 mph range. His slider and changeup are still developing, as is his command.