2019 Preview: Mobile BayBears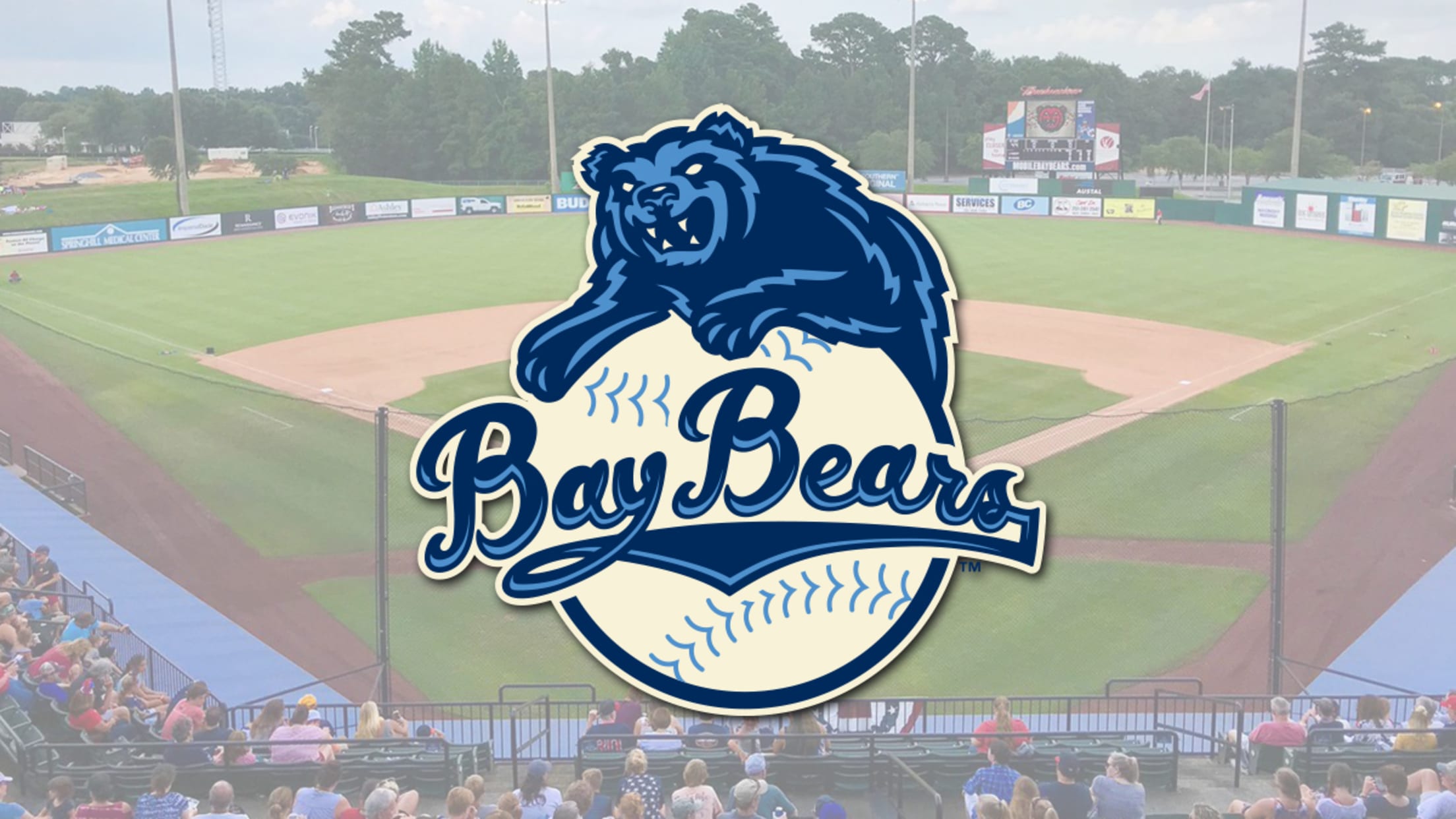 After more than two decades of baseball at Hank Aaron Stadium along the southern shores of Alabama, the Mobile BayBears will be relocating following the 2019 Southern League season. Will the BayBears be able to close this final chapter with yet another championship?2018 RECORD: 66-70, 4th in the SL South
After more than two decades of baseball at Hank Aaron Stadium along the southern shores of Alabama, the Mobile BayBears will be relocating following the 2019 Southern League season. Will the BayBears be able to close this final chapter with yet another championship?
2018 RECORD: 66-70, 4th in the SL South Division
2018 PLAYOFFS: N/A
OPENING DAY: Thursday, April 4 vs Pensacola (Minnesota)
WHAT'S NEW?

Fans can now purchase Partial Plans to see the BayBears this season, with packages ranging from seven to 70 games.

The BayBears will have five bobblehead giveaways this season, highlighting players from their past such as: Paul Goldschmidt, Max Scherzer, Justin Upton, and Jake Peavy. Click Here for more details.
TOP 100:
OF Jo Adell - The Los Angeles Angels top prospect looks poised to start the season back with the BayBears, serving as the centerpiece of their outfield and batting order. Across 17 games with Mobile last year, the 2017 first-round pick posted a .238 batting average (15-for-63) with eight of those hits going for extra bases.

RHP Griffin Canning - Despite making just 10 starts with the BayBears in 2018, Canning was able to come through and start a pair of no-hitters for Mobile. The former second round pick then made his way to Triple-A, where he will likely return to start the 2019 season.
NEXT UP:
OF Brandon Marsh - Another talented outfielder in the Angels system, the 21-year-old Marsh looks set to bring his bat to the Southern League this season after registering a .256/.348/.385 slash line across 93 games with Hi-A Inland Empire last year.

INF Jahmai Jones - An uber-talented athlete whose father and brother both played in the NFL, Jones brought his talent for the BayBears in the tail end of 2018, and may return to Mobile to begin his 2019 campaign. Across 48 games for Mobile, the 21-year-old Jones hit .245 (45-for-184) with a .710 OPS.

LHP Patrick Sandoval - A talented southpaw who tosses all four of his pitches for strikes, Sandoval closed an impressive 2018 campaign with four solid starts for Mobile. The 22-year-old continues to move up LA's prospect rankings, and could be a crucial part of Mobile's starting rotation to begin the 2019 season.

RHP Joe Gatto - Selected out of high school in the second round of the 2014 MLB Draft, Gatto has been clawing through the minor leagues and reached AA for the first time last season. After 16 starts and mixed results, the 23-year-old New Jersey native seems set to rejoin the BayBears either in their starting rotation or coming out of the bullpen.