Southern League MVP Kepler heads to bigs
Minnesota summons No. 99 overall prospect up from Chattanooga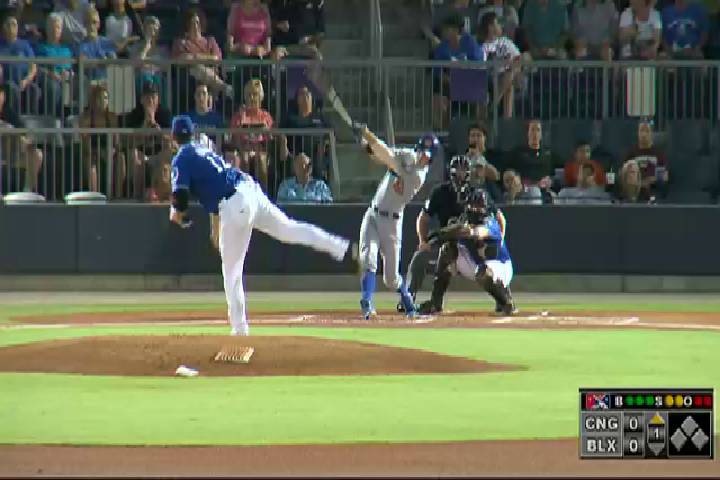 By Guy Curtright / Special to MiLB.com | September 22, 2015 1:02 AM
CHATTANOOGA, Tennessee -- Max Kepler got to celebrate a Minor League championship and a promotion to "The Show" at the same time.
Shortly after hitting a solo homer in Game 5 en route to the Double-A Lookouts' crown, the Twins' No. 6 prospect learned the news he will join Minnesota on Tuesday.
Kepler was the Southern League's Most Valuable Player during the regular season, when he finished second in the batting race with a .322 average and led the circuit in on-base percentage (.416), slugging (.531) and OPS (.947).
"He's come a long way since he was signed at 16," Chattanooga manager Doug Mientiewicz said. "The sky could be the limit for him."
MLB.com's No. 99 overall prospect was told he was promoted by Minnesota Director of Minor League Operations Brad Steil after the Lookouts' victory and then got to share the news as part of the clubhouse championship celebration.
The German native's homer was his third of the Championship Series. He also smacked a grand slam and solo home run in Game 2 at Biloxi.
With the Twins, Kepler will reunite with several former Lookouts teammates. MLB.com's No. 1 overall prospect Byron Buxton, third baseman Miguel Sano and right-handed pitcher Tyler Duffey have become integral pieces of the puzzle in Minnesota.
This story was not subject to the approval of the National Association of Professional Baseball Leagues or its clubs.
View More