Duck Dynasty's Mountain Man appearing Friday!
Popular character from hit A&E series to meet and greet fans, participate in other "fowl" affairs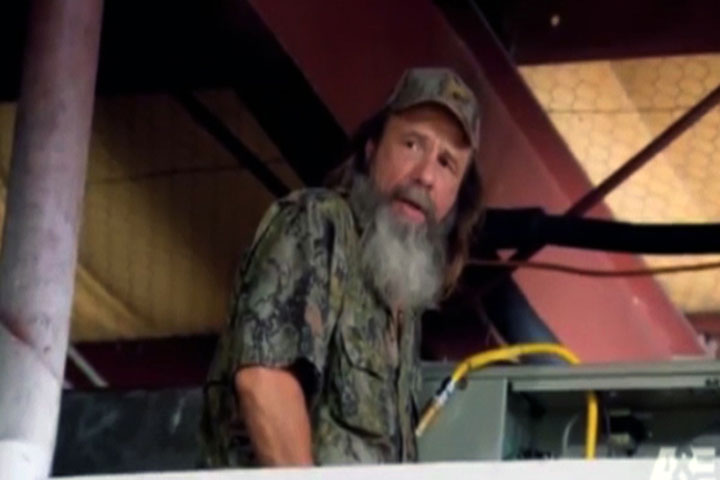 By State College Spikes | March 11, 2013 11:55 AM ET
The State College Spikes are "Happy Happy Happy" to announce that "Mountain Man" from the record-breaking A&E reality show Duck Dynasty will meet and greet fans and participate in the game entertainment when the Spikes host the Auburn Doubledays (Washington Nationals) on Friday, July 26 at Medlar Field at Lubrano Park. Ballpark gates will open at 6 p.m. for the 7:05 p.m. game.
The appearance is presented by Service Master by Holobinko and Merry Maids and BIG Froggy 101.
"Mountain Man," whose real name is Tim Guraedy, is a neighbor to the Robertsons, the Louisiana family that made a fortune from its best-selling duck calls, and around which the show is based. "Mountain Man" is the only semi-regular cast member who is not a Robertson family member or employee of Duck Commander. He is a neighbor who operates his own air-conditioning repair business and is known for talking very slowly.
During his appearance, "Mountain Man" will hold a free fan meet and greet on the ballpark concourse during the game, will serve as a guest PA announcer using his famously-slow speech pattern, and participate in other game night promotional activities. In addition, any fan catching a "fowl" ball will receive special Duck Dynasty and Spikes prizes, and Spikes concession stands will join in on the theme by serving frog legs, a Robertson family favorite. Additional duck-related themes and events will be continue to be added prior to the July 26 appearance.
Now on the verge of its fourth season, Duck Dynasty has become A&E's most-watched series in the network's history. The April 24, 2013 Season 3 finale episode attracted a record of over 9.6 million viewers, 1 million more than the Season 3 premiere, which held the previous high mark. The Season 4 premiere of Duck Dynasty will air on August 14.
Single-game tickets for the July 26 event and all remaining 2013 Spikes home dates can be purchased by clicking the link, or by calling (814) 272-1711!
This story was not subject to the approval of the National Association of Professional Baseball Leagues or its clubs.
View More