Somehow They Manage: A Look at Indians Alums as Big League Skippers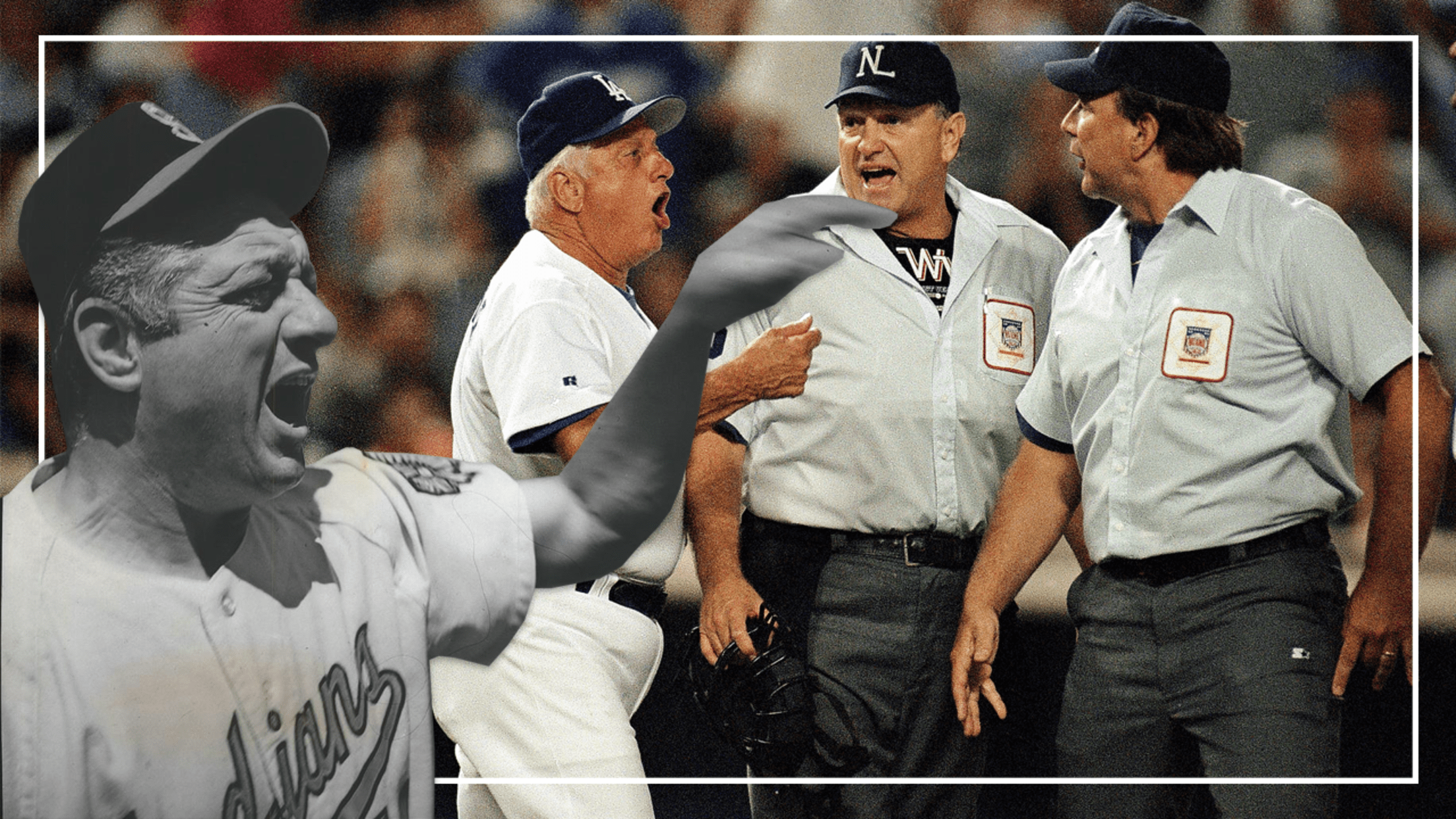 Bruce Bochy Year(s) in Spokane (1989): After wrapping up his playing career in 1987, Bochy's first managerial job was with Spokane two years later. The 34-year-old led the Indians to a 41-34 regular season record and their third straight Northwest League title in his lone season at the helm -
Bruce Bochy
Year(s) in Spokane (1989): After wrapping up his playing career in 1987, Bochy's first managerial job was with Spokane two years later. The 34-year-old led the Indians to a 41-34 regular season record and their third straight Northwest League title in his lone season at the helm - a sign of things to come in his big league career.
Team(s) Managed: San Diego Padres (1995-2006) and San Francisco Giants (2007-2019)
Career MLB Record: 2,003-2,029 (.497)
Highlights: 3x World Series Champion, 4 NL Pennants, 1996 NL Manager of the Year
Notes: Bochy retired as manager of the Giants at the end of the 2019 season, although he hasn't ruled out a return to the dugout in the future. If he really is done, Bochy's next stop will likely be Cooperstown - making him the seventh Indians alum to earn enshrinement in the Hall of Fame. Following his year at the helm in Spokane, Bochy spent three more years as a minor league manager before joining the San Diego Padres as a coach in 1993. He took over as manager for the Padres two years later and led the Friars to a World Series appearance in 1998, although they were swept in the Fall Classic by the juggernaut Yankees. Bochy stayed in San Diego through the 2006 season before he moved north to manage the Giants, where he went on to win World Series titles in 2010, 2012, and 2014.
Tommy Lasorda
Year(s) in Spokane (1969-1971): Lasorda had managed in Pocatello, Ogden, and the Arizona Instructional League before arriving in Spokane in 1969. He is of course famous for leading the 1970 Indians - often referenced as one of the greatest minor league teams of all time - to a PCL title, although that was the only year he posted a winning record in Spokane (71-73 in 1969 and 69-76 in 1971).
Team(s) Managed: Los Angeles Dodgers (1976-1996)
Career MLB Record: 1,599-1,439 (.526)
Highlights: Hall of Fame, 2x World Series Champion, 4 NL Pennants, 2x NL Manager of the Year, 2000 Olympic Gold Medal
Notes: After his final season in Spokane in 1971, Lasorda spent a single season with Triple-A Albuquerque, where he won another PCL title, before moving up to serve as the Dodgers third base coach and heir apparent to Walter Alston. He took over the managerial reins in 1977 and never looked back, winning 98 games that first season and a World Series title in his fifth year at the helm. Lasorda would guide the Dodgers to another championship in 1988 to help cement his eventual spot in Cooperstown.
Bud Black
Year(s) in Spokane (1981): Black was a 17th-round draft choice out of San Diego State in 1979 by the Mariners and appeared in four games for the Indians in 1981 on his way to a 15-year big league career as a capable left-handed starter and reliever.
Career MLB Record: 898-951 (.486)
Highlights: 2010 NL Manager of the Year
Notes: Black took over as Padres manager for fellow Indians alum Bruce Bochy in 2007 following his departure for San Francisco. He led San Diego to 89 wins in his first year at the helm but only managed one more winning season (90-72 in 2010) in his nine years with the Padres. Black has enjoyed greater success since arriving in Colorado, leading the Rockies to back-to-back playoff appearances in 2017-18.
Ned Yost
Year(s) in Spokane (1978): Originally drafted by the Mets in the first round of the 1974 draft, Yost was in his fifth professional season when he reached Spokane in 1978. The 23-year-old put together a solid season for the Indians (.262, 7 HR, 42 RBI in 89 games) but wouldn't reach the majors until 1980 with the Brewers.
Team(s) Managed: Milwaukee Brewers (2003-2008) and Kansas City Royals (2010-2019)
Career MLB Record: 1,203-1,341 (.473)
Highlights: 2015 World Series Champion, 2x AL Pennants
Notes: Yost managed for three years in the minors following his playing career before joining the Braves staff as a coach in 1991, where he would remain until he got his first crack at being a big league skipper with the Milwaukee Brewers in 2003. Yost led the Brewers to three winning records in his six seasons as manager, but was never able to get Milwaukee to the postseason, although he had the team in the hunt for a playoff berth when he was unceremoniously let go with 12 games remaining in the 2008 season. He then moved on to the rebuilding Kansas City Royals, who he led to an AL Pennant in 2014 and a World Series title - the team's first since 1985 - the following year. Yost retired following the 2019 season with the most managerial wins in franchise history.
Roger Craig
Year(s) in Spokane (1959): A three-time World Series champion as a player, Craig had already been in the big leagues for four years before arriving in Spokane at the start of the 1959 season. The 29-year-old pitched well for the Indians (3.19 ERA in 96 innings) before finishing the season with a flourish (11-5, 2.06 ERA, 4 shutouts) for the Brooklyn Dodgers.
Team(s) Managed: San Diego Padres (1978-79) and San Francisco Giants (1985-1992)
Career MLB Record: 738-737 (.500)
Highlights: 1989 NL Pennant
Notes: Following his playing career, Craig served as a scout, minor league manager, and big league pitching coach with Los Angeles and San Diego before getting his first crack at MLB managing with the Padres in 1978. He led the team to their first ever winning record that year but was let go after just one more season when the team slumped back to 68-93 in 1979. Craig spent the next four years as a coach with the Detroit Tigers, including the team's 1984 championship, before taking over as the San Francisco Giants manager at the tail end of the 1985 season. He led the Giants to a division title in 1987 and a World Series appearance in 1989 (San Francisco was swept by Oakland in a series interrupted by an earthquake) before being let go following the 1992 season.
Danny Ozark
Year(s) in Spokane (1963-64): Ozark never reached the majors as a player, but he proved to be more than capable as a manager with the Spokane Indians. The 39-year-old led Spokane to a 98-60 record in 1963, although they would fall in the playoffs to the Oklahoma City 89ers, and an 85-73 record the next season before leaving to become a coach with the Los Angeles Dodgers.
Teams Managed: Philadelphia Phillies (1973-79) and San Francisco Giants (1984)
Career MLB Record: 618-542 (.533)
Highlights: Back-to-back 100+ win seasons in 1976-77, Three Straight NL East Titles, Manager of the Year
Notes: A true American hero who fought at both Omaha Beach and the Battle of the Bulge during WWII, Ozark spent three decades in the Dodgers organization as a player, coach, and manager before taking over as the Phillies manager in 1973. He quickly helped turn around a moribund Philadelphia franchise and led a team headlined by Mike Schmidt and Steve Carlton to three consecutive NL East titles, including back-to-back 101 win seasons in 1976-77. Unfortunately for Ozark, the Phillies were never able to advance to the World Series and he was let go during the 1979 season despite posting a 594-510 (.538) record during his time as Philadelphia's manager. Following his time in the City of Brotherly Love, Ozark spent three seasons as a coach under Tommy Lasorda in Los Angeles and took over for Frank Robinson as San Francisco's manager at the end of the 1984 season.
Bobby Valentine
Year(s) In Spokane (1969-71): A top draft pick in 1968, Valentine spent part of three seasons in Spokane. He struggled in 1969 but rebounded the following season to capture the PCL MVP (.340, 39 2B, 14 HR, 80 RBI, 29 SB) as the Indians romped to a league championship. Valentine would briefly return to Spokane in 1971 before finishing out a 10-year MLB career with the Dogers, Angels, Padres, Mets and Mariners.
Teams Managed: Texas Rangers (1985-92), New York Mets (1996-2002), and Boston Red Sox (2012)
Career MLB Record: 1186-1165 (.504)
Highlights: 2000 NL Pennant
Notes: Valentine got his first big league managerial job with the Texas Rangers at the tender age of 35 after a litany of injuries ending his playing career. He spent eight years in Texas and led the Rangers to four winning records but was never able to reach the playoffs and was fired by George W. Bush in the middle of 1992. Valentine bounced around various coaching gigs, and even spent a year as manager of the Chiba Lotte Marines in Japan, before getting a chance to lead the New York Mets at the end of the 1996 season. After posting winning records in his first three seasons with the team, including 97 wins in 1999, Valentine finally reached the postseason in 2000 and led the Mets to a World Series showdown with the crosstown Yankees. The Mets gave the Bronx Bombers everything they could handle, but ended up dropping the series in five games with three contests decided by a single run. Valentine spent two more seasons in New York before being let go following the 2002 season; overall with the Mets he posted a solid 536-467 record. He returned to Japan in 2004 and led the Marines to their first championship in over 30 years. Valentine returned to the US following the 2009 season and worked in his hometown of Stamford, CT before being hired by Boston for an ill-fated return to the dugout in 2012. The Red Sox (69-93) struggled with inconsistency and injuries all season, and the combative Valentin publicly feuded with some of the team's players. He was let go following the season and now serves as the athletic director at Sacred Heart University.
Bill Rigney
Year(s) in Spokane (1938): The bespectacled Rigney briefly played for Spokane in 1938 when the team competed in the Western International League. Although his .083 average (5 hits in 60 at-bats) didn't seem to herald future success, "Specs" managed to carve out an eight-year big league career with the New York Giants that included an All-Star appearance in 1948.
Teams Managed: New York/San Francisco Giants (1956-60), California Angels (1961-69), Minnesota Twins (1970-72), and San Francisco Giants (1976)
Career MLB Record: 1,239-1,321 (.484)
Highlights: Managed in three different decades
Notes: Rigney managed for just two years in the minors before getting his first big league post with the New York Giants in 1956 where he succeeded the legendary Leo Durocher. He stayed with the Giants through their move to San Francisco but despite posting three-straight winning records he was let go in 1960. Rigney wasn't out of work long, as the expansion Los Angeles Angels hired him to be their first manager in 1961. "The Cricket" earned Manager of the Year honors in 1962 after nearly leading the Angels to the playoffs and he would remain with the team until being fired during the 1969 season. Once again, Rigney found work the next season, leading the Minnesota Twins to a 98-64 record and a postseason appearance (a sweep at the hands of the Orioles). Rigney another year and a half with the Twins before finishing out his managerial career with a year at the helm for the Giants in 1976.