Spokane Punches Ticket to NWL Championship
Gonzalez, Apostel guide Indians to game three win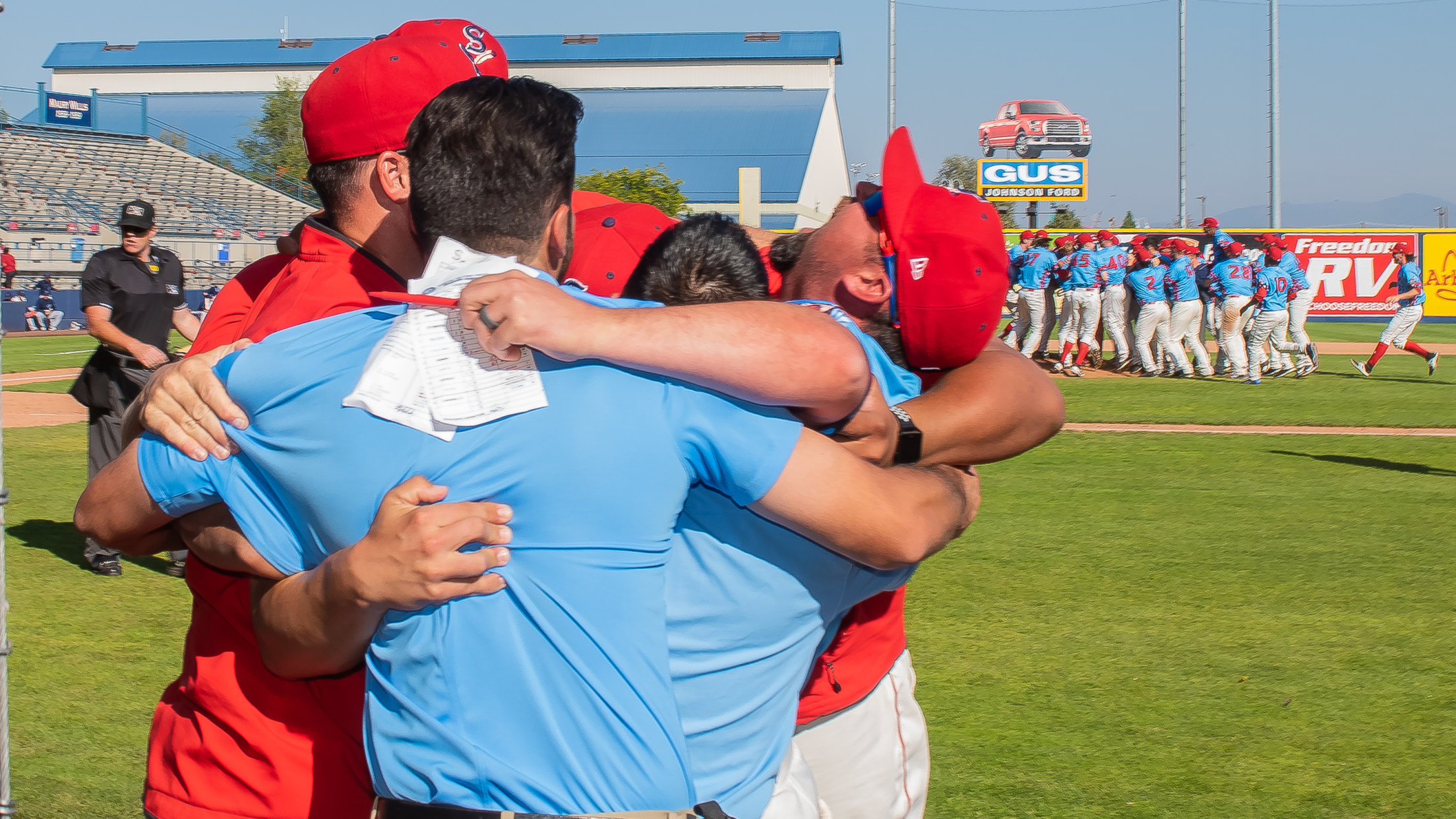 SPOKANE, Wash. - For the first time since 2010, the Spokane Indians are heading to the Northwest League Championship Series! Spokane got five shutout innings from Alex "Chi Chi" Gonzalez, three hits from Sherten Apostel, and held off a furious late-game rally to defeat Everett 5-4, taking the decisive game
SPOKANE, Wash. - For the first time since 2010, the Spokane Indians are heading to the Northwest League Championship Series! Spokane got five shutout innings from Alex "Chi Chi" Gonzalez, three hits from Sherten Apostel, and held off a furious late-game rally to defeat Everett 5-4, taking the decisive game three on Friday afternoon. The Indians will face the Eugene Emeralds in a five-game NWL Championship Series beginning Sunday.
After throwing five perfect innings last weekend to clinch a playoff berth, Chi Chi González twirled five more scoreless innings on Friday. Gonzalez induced double play grounders in the first and second innings to keep Everett off the board.
Spokane backed Gonzalez with run support right away. Julio Pablo Martinez continued to torture the AquaSox as he smashed a solo homer in the bottom of the first to give the Indians a 1-0 lead. Martinez went 5-for-11 in the series with a homer and four runs scored.
The Indians added on in the third inning when Sherten Apostel singled in Jax Biggers to extend the lead, 2-0. Apostel would be at the forefront of the seventh inning rally that put Everett at arm's length. With the bases loaded and no outs, Apostel blooped a single to center field to give Spokane a 3-0 lead. Apostel went 3-for-3 with two RBI on the day. The Indians added on two more runs in the inning to take a 5-0 lead into the eighth. Those runs would prove especially important down the stretch.
Everett fought back in the eighth inning, with a two-run homer by Cal Raleigh to make it a 5-2 game. In the ninth, Yansiel Rivera launched another two-run homer to left field to bring Everett within a run. The AquaSox put the tying run on second base with two outs, but NWL saves leader Emmanuel Clase got Josh Stowers to pop out to right field to end the game and start the dogpile.
Game one of the NWL Championship Series is scheduled for 5:05 PM Sunday at PK Park in Eugene, Oregon. The Indians will be the home team for the first two games of the series, although they will not be playing on their home field. NWL Championship games cannot be played at Avista Stadium because of the Spokane County Interstate Fair going on at the same time.
The Spokane Indians have won a total of eight Northwest League Championships since joining the league in 1983. The Indians' last championship was in 2008 when they defeated Salem-Keizer in four games.
The Eugene Emeralds are making their third-straight NWL Championship Series appearance and won the title back in 2016. The Indians finished 6-4 against the Ems this season, with both teams winning series on their home field. Spokane took four of five in July, while Eugene took three of five in August.