It Happened Today (May 11): The Cardinals longest game
20 innings, 5 hours and 38 minutes of baseball and four position players pitching made up the longest Springfield Cardinals game ever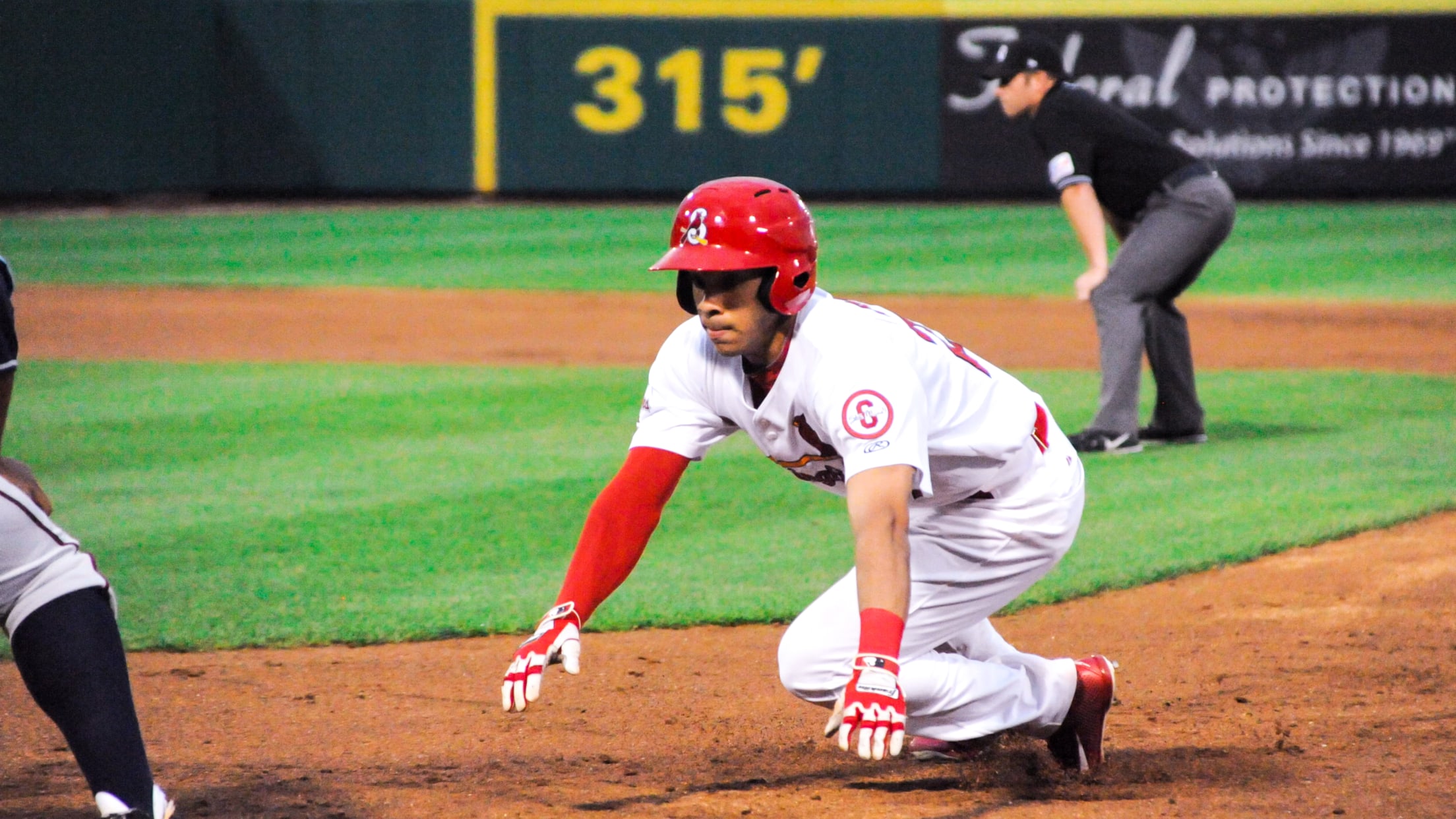 On this date in 2013, the Springfield Cardinals played both the longest and lengthiest game in team history--a 20-inning, five-hour and 38-minute Saturday-night marathon against the Northwest Arkansas Naturals that started at 6:11 p.m. and ended at 11:49 p.m. It was a game the Cardinals eventually lost 5-4, but the
On this date in 2013, the Springfield Cardinals played both the longest and lengthiest game in team history--a 20-inning, five-hour and 38-minute Saturday-night marathon against the Northwest Arkansas Naturals that started at 6:11 p.m. and ended at 11:49 p.m.
It was a game the Cardinals eventually lost 5-4, but the history and rarities far overshadow the final result.
This game is responsible for single-game team and individual records that will probably never be broken with the new Minor League Baseball extra-innings rule that starts each half inning with a runner on second base, all but eliminating the threat of many games lasting beyond the 10th or 11th inning. Let alone the 20th.
"If you get past the 13th inning or so it becomes a novelty, and you kind of want to see how special it can get," Springfield Cardinals broadcaster Andrew Buchbinder said. "But it was awful. The quickest thing that comes to my mind is how cold it was by the end of that game."
Three Cardinals batters went home from this game with a record nine at-bats (Starlin Rodriguez, Ruben Gotay, Audry Perez).
Springfield's lineup finished with an organization record 80 plate appearances.
Fourteen Cardinals and Naturals pitchers combined to throw 617 pitches.
And maybe the most fun fact of all: Four position players combined to throw 10.0 innings, allowing just three runs.
"The most incredible part of this game was watching Mitch Canham and Vance Albitz duel back and forth," Buchbinder said. "And then you have Matt Fields, who was one of the top home run hitters in the Texas League, throw a couple scoreless innings and go against Gotay. It was fun to watch the position players pitch effectively."
After Cardinals starting pitcher Scott McGregor (6.2 IP, 9 H, 3 ER) was removed with two outs in the seventh inning, Springfield relievers tossed 12.1 consecutive scoreless innings. That stretch was only broken when Gotay moved over from third base to toss the 20th inning, allowing a two-run home run to Naturals catcher Juan Graterol with one out. To Gotay's credit, he also struck out two batters in the inning.
In the bottom half of the 20th, the Cardinals were a swing away from either winning the entire game or moving to a 21st inning. Down 5-3, consecutive singles from Chris Swauger, Mike O'Neill and Starlin Rodriguez brought Springfield back within 5-4 with one out. But back-to-back flyouts followed to end things, perhaps mercifully.
As far as the position players pitching, Canham and Fields combined to throw the final 6.0 innings for the Naturals, miraculously allowing just one run on five hits and five walks. For Springfield, Albitz matched Canham and Fields inning-for-inning with 3.0 scoreless frames, allowing two hits and two walks before Gotay came on in the 20th.
"The weirdest thing was, Fields kept shaking off a call for a pickoff," Buchbinder said. "The next day we found out the catcher asked what he was doing, and Fields said he didn't know how to do a pickoff move."
Despite the length of the game, only Gotay had more than two hits for Springfield, finishing the game 3-for-9 with a game-tying three-run home run in the bottom of the eighth. Springfield batters struck out 19 times. Northwest Arkansas batters struck out 22 times, including two five-strikeout games.