Black Friday sale offers 50% off across entire online store
Fans can also get 40% off on Saturday & Sunday, 50% off Black Monday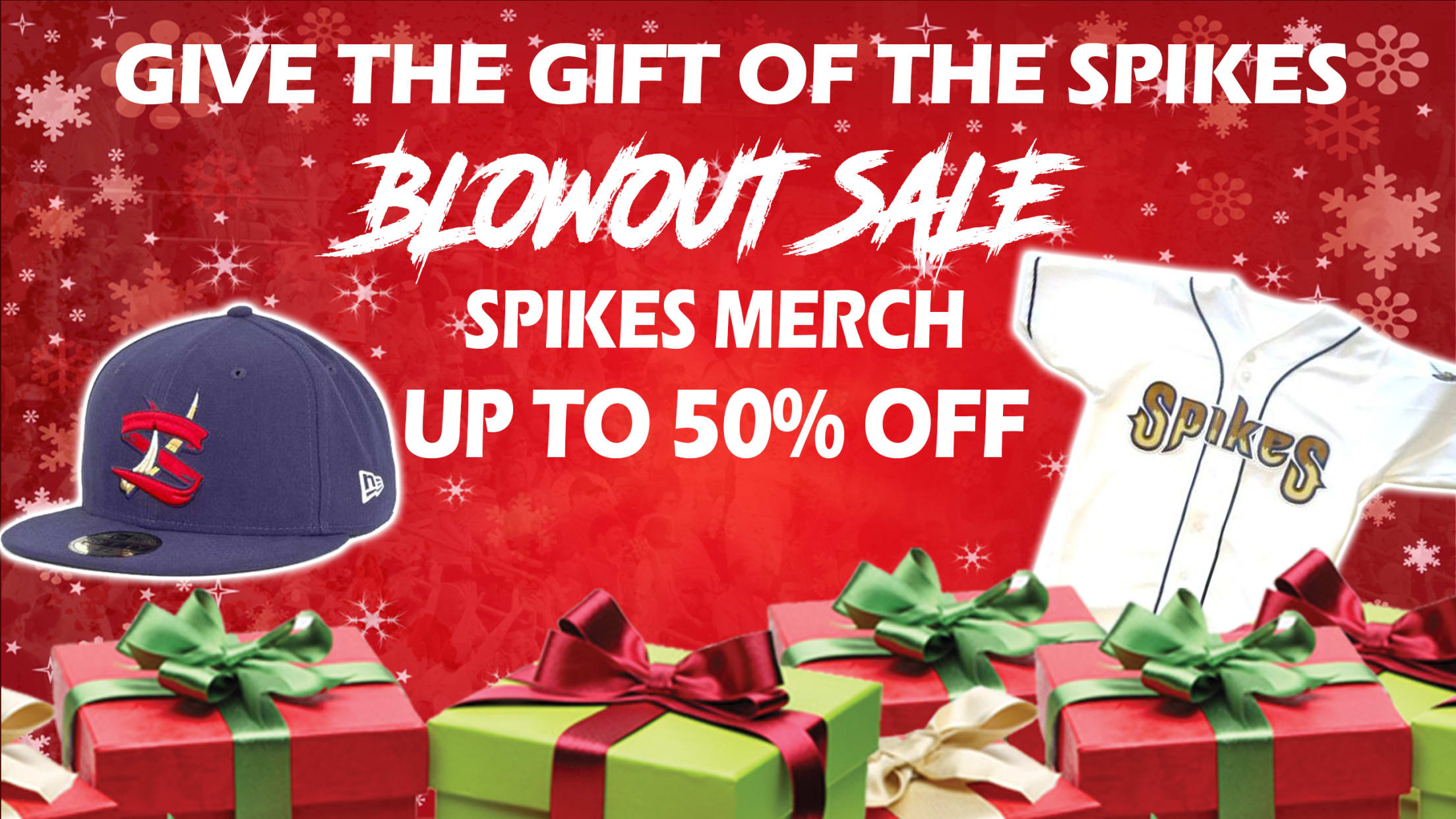 This Black Friday, State College Spikes fans can make sure everyone in the family reps the Spikes, because the entire online store will be available for 50% OFF from midnight to 11:59 p.m. Friday!Plus, not only are the Spikes are kicking off a holiday season full of savings by giving fans this offer
This Black Friday, State College Spikes fans can make sure everyone in the family reps the Spikes, because the entire online store will be available for 50% OFF from midnight to 11:59 p.m. Friday!
Plus, not only are the Spikes are kicking off a holiday season full of savings by giving fans this offer on Black Friday, but there will be even more reason to shop at the Spikes' online store this weekend with 40% OFF the entire online store on Saturday, November 30 and Sunday, December 1.
Then, on Monday, December 2, the holiday savings bump back up with another great offer for Cyber Monday, as the entire online storeand the entire selection at Off the Rack Outfitters at Medlar Field at Lubrano Park goes on sale for 50% OFF again!
Don't miss out on the fun as the Spikes' holiday blowout sale starts this weekend with 50% OFF online on Black Friday, then continues with selected items up to 50% OFF for the entire holiday season. Order by December 16 to assure Christmas delivery, and take care of your holiday shopping right now!
[Empty Body]