Discover a fun summer job at the Spikes Job Fair
Plenty of positions open at Medlar Field at Lubrano Park from 5-7 p.m. Thursday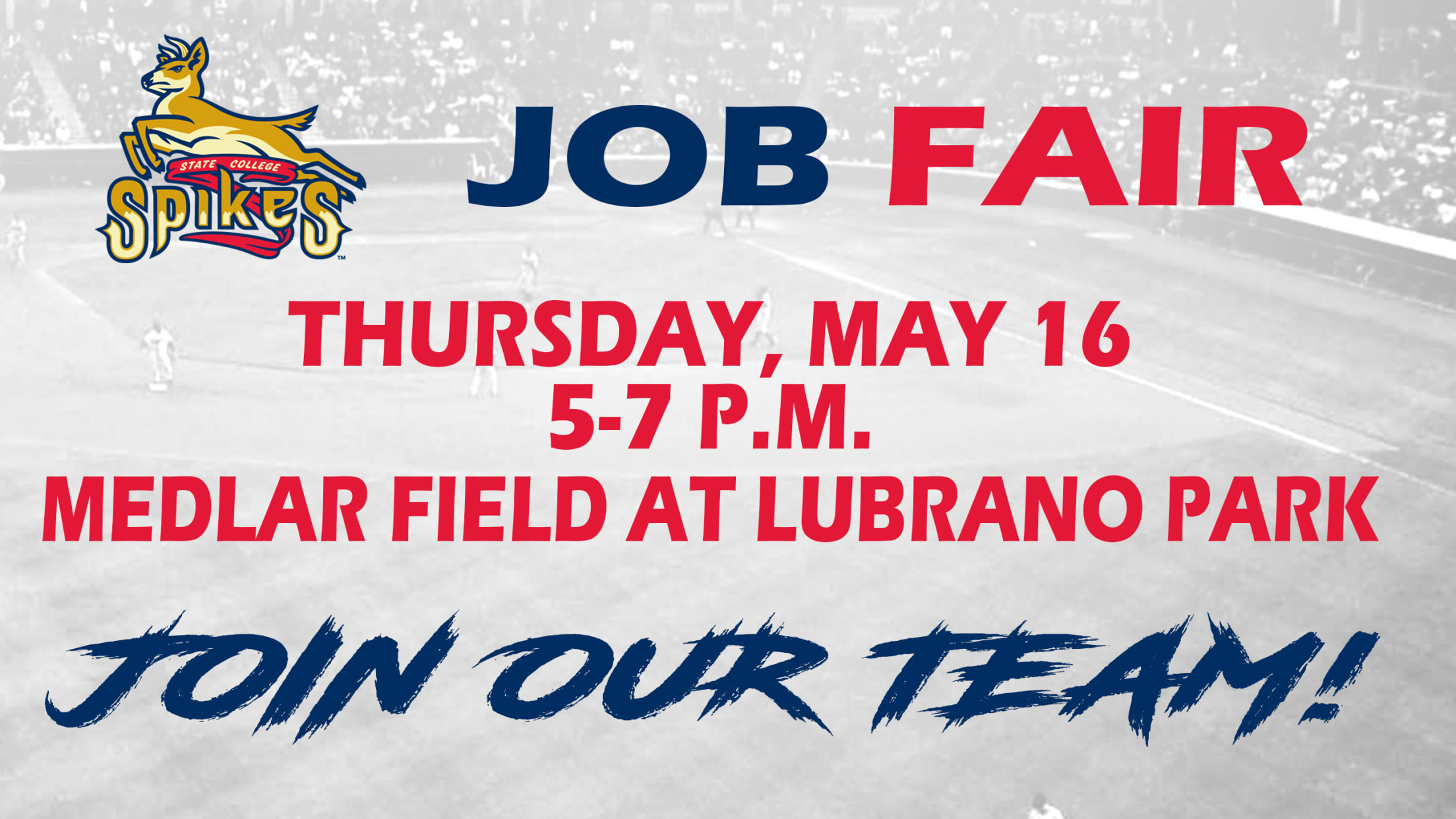 If you're looking for a fun job this summer, look no further than the State College Spikes! The Spikes are holding a Job Fair at Medlar Field at Lubrano Park from 5-7 p.m. this Thursday, May 16!Just stop by the ballpark, and you can sign up to be on the
If you're looking for a fun job this summer, look no further than the State College Spikes! The Spikes are holding a Job Fair at Medlar Field at Lubrano Park from 5-7 p.m. this Thursday, May 16!
Just stop by the ballpark, and you can sign up to be on the front line of providing the greatest entertainment in Central PA! Available positions include:

Cooks
Cashiers
In-Seat Hawkers
Food Runners
Warehouse Staff
Dishwashers
Concessions Stand Managers
Mascots
Grounds Crew
Kids Zone
Bat Boys
In-Game Janitorial Staff
For questions on the Job Fair, or to inquire about any of these positions, call the Spikes at (814) 272-1711 or visit the
Employment Opportunities page
at StateCollegeSpikes.com.
[Empty Body]