Former Spikes skipper Marmol named Cardinals manager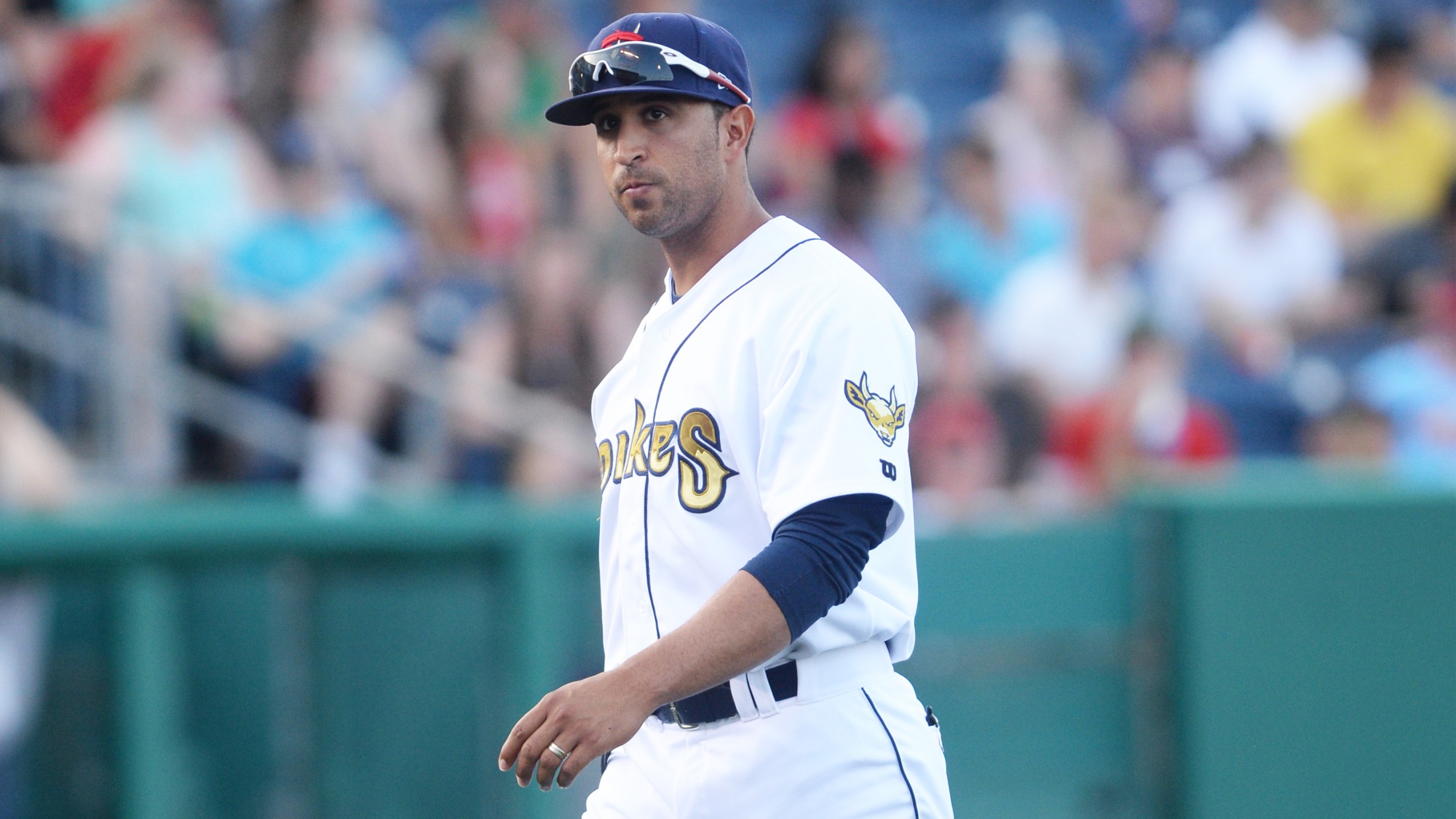 Oli Marmol, seen here managing the State College Spikes in 2014, was named the new manager of the St. Louis Cardinals on Monday. (Steve Manuel)
Oliver "Oli" Marmol, who led the State College Spikes to their first New York-Penn League championship in 2014, became the 51st manager in St. Louis Cardinals history on Monday. Marmol skippered the Spikes in 2013 and 2014, leading State College to a 96-55 regular season record and back-to-back Pinckney Division
Oliver "Oli" Marmol, who led the State College Spikes to their first New York-Penn League championship in 2014, became the 51st manager in St. Louis Cardinals history on Monday.
Marmol skippered the Spikes in 2013 and 2014, leading State College to a 96-55 regular season record and back-to-back Pinckney Division titles. After an appearance in the 2013 NYPL Championship Series, Marmol's Spikes went back to the NYPLCS and topped the Tri-City ValleyCats with a Game 3 road victory in the best-of-three series to earn the franchise's first-ever title.
The 35-year-old Marmol then rose through the Cardinals ranks, serving two years as manager at High-A Palm Beach from 2015 to 2016 before rising to the major league staff. Marmol served as bench coach under former Cardinals manager Mike Shildt, a fellow former Spikes coach, from 2018-2020 after spending two seasons as the first base coach in St. Louis.
In 2013, Marmol was named the winner of the George Kissell Award, a yearly honor voted on by Cardinals minor league field staff to those who exhibit excellence in player development. Marmol was originally drafted in the sixth round by the Cardinals in 2007 and played four years in the St. Louis farm system before beginning his managerial career in 2012 with the Cardinals' Rookie-level affiliate in Johnson City.
In addition to his on-field accomplishments with the Spikes, Oli also played a major role in establishing the Spikes' connection with Josiah Viera. Josiah bravely fought progeria, a rapid aging condition, throughout his life. After he made a visit to the ballpark in 2013, Oli and the team encouraged Josiah to come back for the next series. Josiah would make many returns to Medlar Field at Lubrano Park, and was named the team's honorary bench coach for the 2013 playoffs, a role he would maintain with the Spikes until his passing in December 2018.
Oli also gave the presenting speech for Josiah when he received the Harry Mitauer Good Guy Award from the St. Louis chapter of the Baseball Writers Association of America in 2015.
The Spikes will be the starting point for more journeys to the big leagues when they begin their second season in the Major League Baseball Draft League in 2022. Season ticket packages are now on sale, with information available by calling 814-272-1711, or online at StateCollegeSpikes.com.