Give Dad the Spikes' Father's Day Gift Pack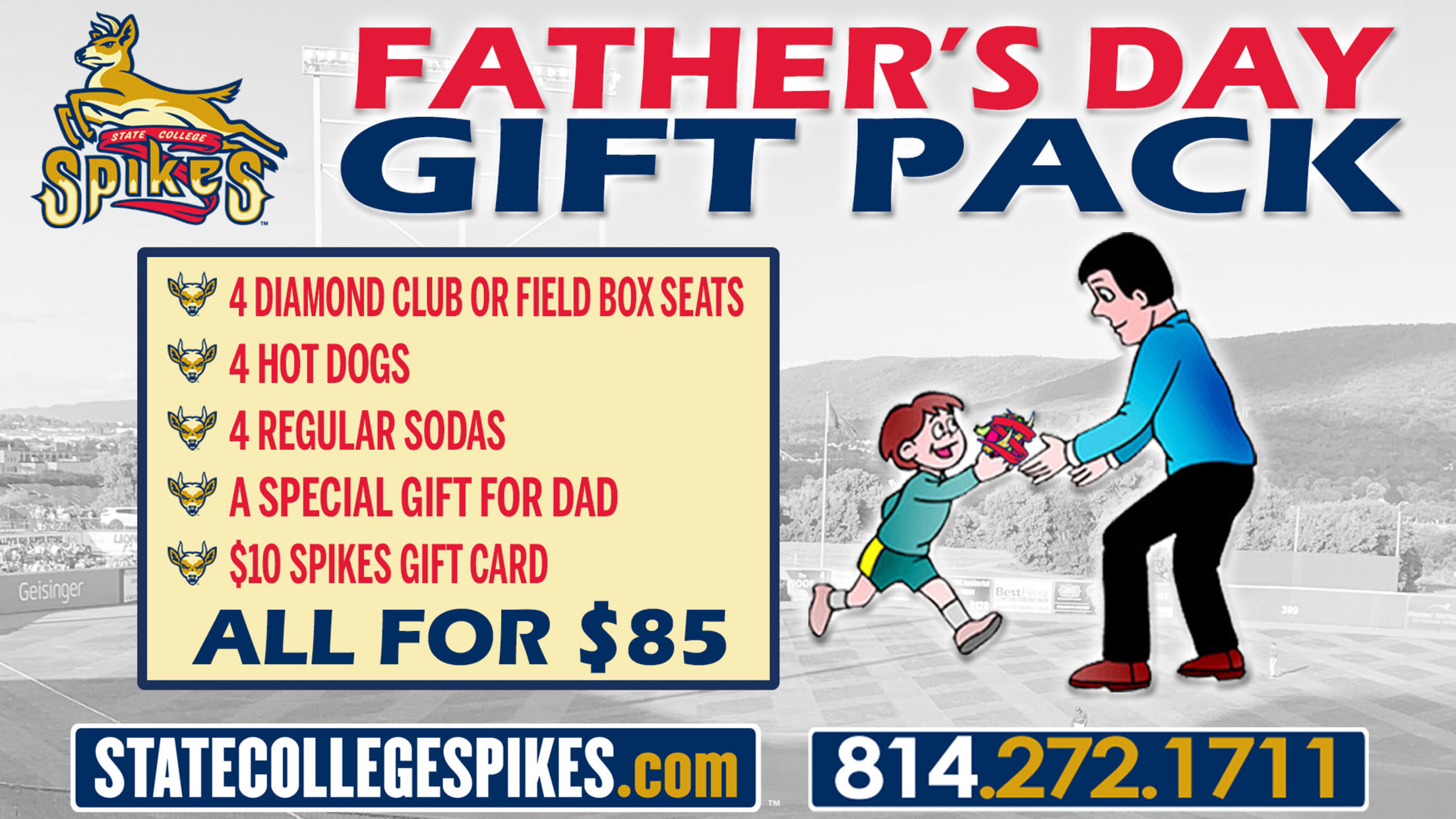 Bring Dad out for a great time at the Spikes' 4:05 p.m. home game on Sunday, June 20 against Williamsport with the Spikes Father's Day Gift Pack! It's a great gift for him that you can enjoy, too - 4 Diamond Club or Field Box seats, 4 hot dogs, 4
Bring Dad out for a great time at the Spikes' 4:05 p.m. home game on Sunday, June 20 against Williamsport with the Spikes Father's Day Gift Pack! It's a great gift for him that you can enjoy, too - 4 Diamond Club or Field Box seats, 4 hot dogs, 4 regular sodas, a special gift for Dad, and a $10 Spikes Gift Card, all for just $85.
Plus, enjoy a Post-Game Kids and Dads Run the Bases Home Run Edition on a Sunday Funday, presented by Bigfoot Country Legends, with $3 ice cream sundaes all game long and $3 16 oz. hard seltzers from 3-5 p.m.!
Call 814-272-1711 for more info and click here to purchase the Father's Day Gift Pack!