Spikes Flex Book Special makes a great holiday gift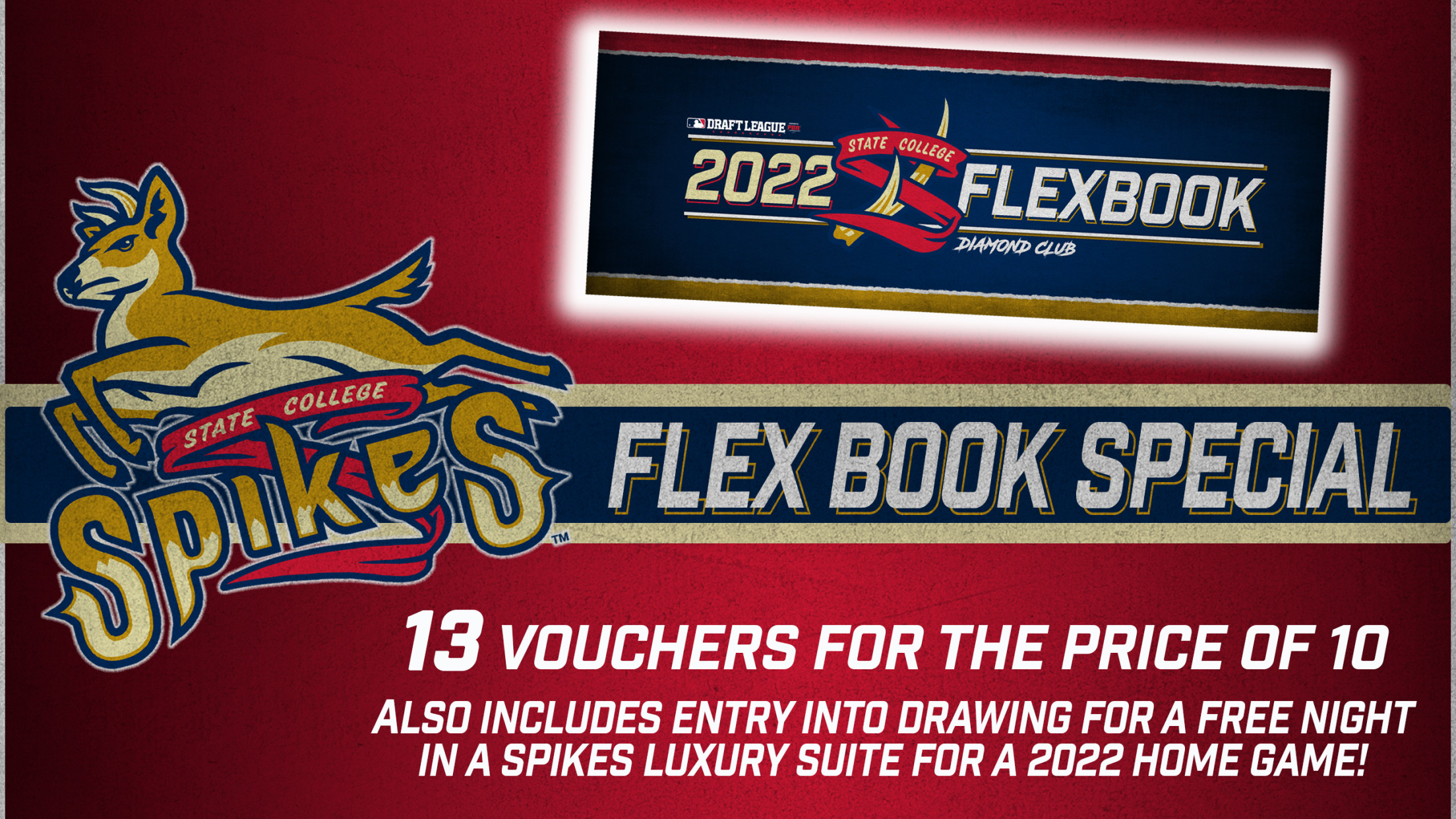 If you're looking for a great holiday or birthday gift for the Spikes fan in your life, enjoy seeing games from different areas of the ballpark, or want to attend Spikes games on your own terms while saving money, then a Flex Book is the package for you! This package
If you're looking for a great holiday or birthday gift for the Spikes fan in your life, enjoy seeing games from different areas of the ballpark, or want to attend Spikes games on your own terms while saving money, then a Flex Book is the package for you! This package does just what the name says - it provides ultimate flexibility to Spikes home games however works best for you!
SPIKES FLEX BOOK DETAILS
Each Flex Book contains 12 undated vouchers for the price of 10 for the Spikes regular season - purchase for the holiday season and receive a BONUS 13th voucher! Vouchers can be redeemed for tickets to any State College Spikes regular season home game at any time once single-game tickets go on sale in the spring (seating and games subject to availability).
Purchase a Spikes Flex Book before December 20 and be entered into a drawing for the chance to win a FREE Luxury Suite night in the Geisinger Champions Club for a 2022 Spikes home game!
Offers great flexibility! Use all your vouchers at one game or come to 13 different games! It's all up to you!
For more information, visit the Spikes Flex Book page at StateCollegeSpikes.com!