Spikes now facing Crosscutters Tuesday & Wednesday
Schedule change sends Spikes to Williamsport for next two games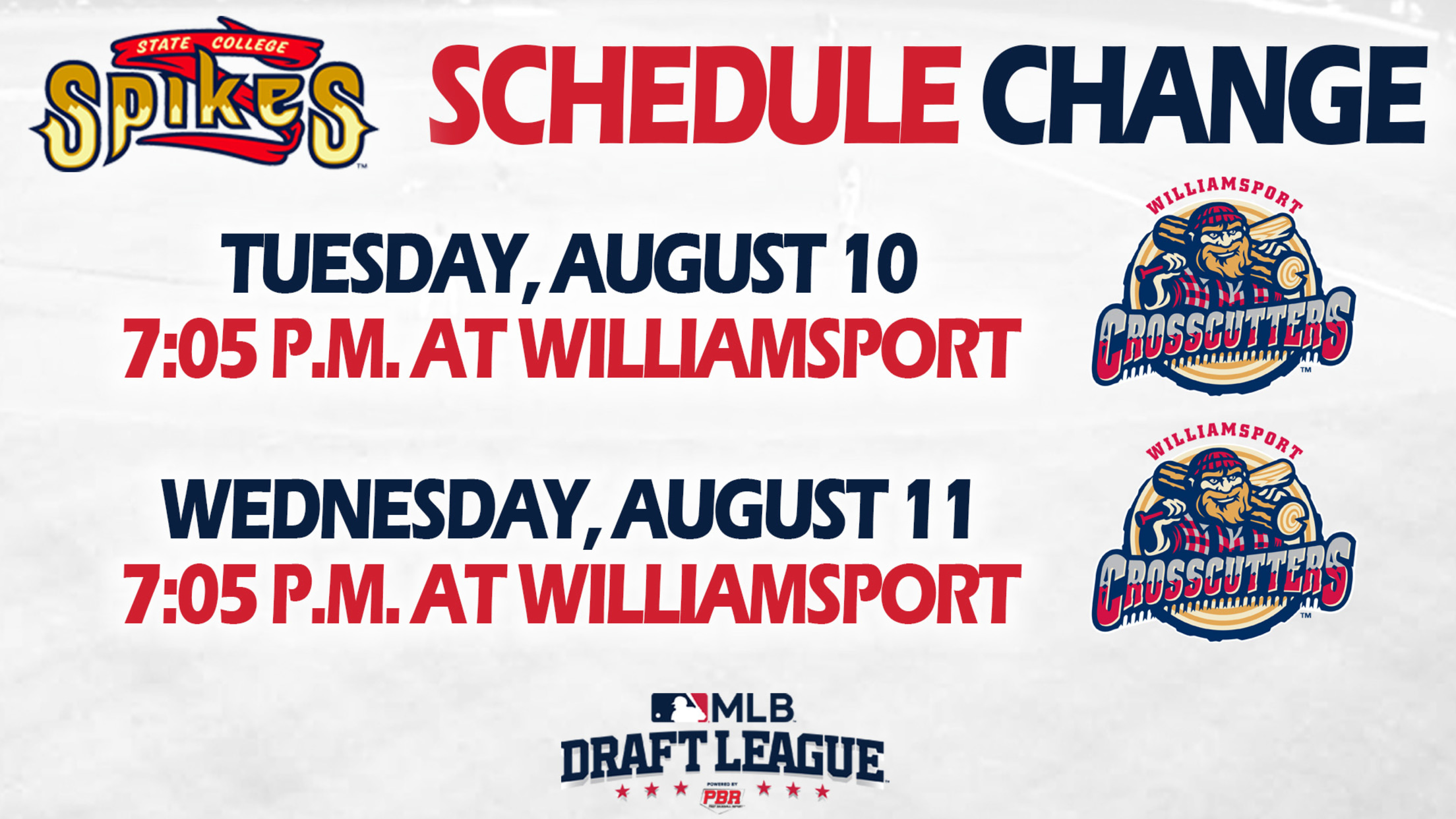 The State College Spikes' destination for their last two road games of 2021 has changed due to the MLB Draft League's alterations to schedule for the final week of the season. The Spikes will now face the Williamsport Crosscutters at Muncy Bank Ballpark at Historic Bowman Field for a pair
The State College Spikes' destination for their last two road games of 2021 has changed due to the MLB Draft League's alterations to schedule for the final week of the season. The Spikes will now face the Williamsport Crosscutters at Muncy Bank Ballpark at Historic Bowman Field for a pair of 7:05 p.m. games on Tuesday and Wednesday.
The Spikes' scheduled matchups against the Crosscutters at Medlar Field at Lubrano Park on Thursday and Friday will proceed as scheduled. Both of those games will start at 6:35 p.m., with LuCKy's Kia Lease Giveaway as part of Fan Appreciation Night presented by Lion Country Kia on Thursday and a FIREWORKS From the Field GRAND FINALE EXTRAVAGANZA presented by Starfire Corporation after the season finale on Friday.
"The MLB Draft League has decided to amend the schedule for the last four games of the season to minimize travel, as well as keep the visiting team in the same city for a four-game series. We believe this particular change, along with increased testing, will put the league in the best position to control the environment and minimize risk as it pertains to the current state of COVID-19," said MLB Draft League President Kerrick Jackson.