Josiah Viera 2004-2018
Spikes honorary bench coach passes away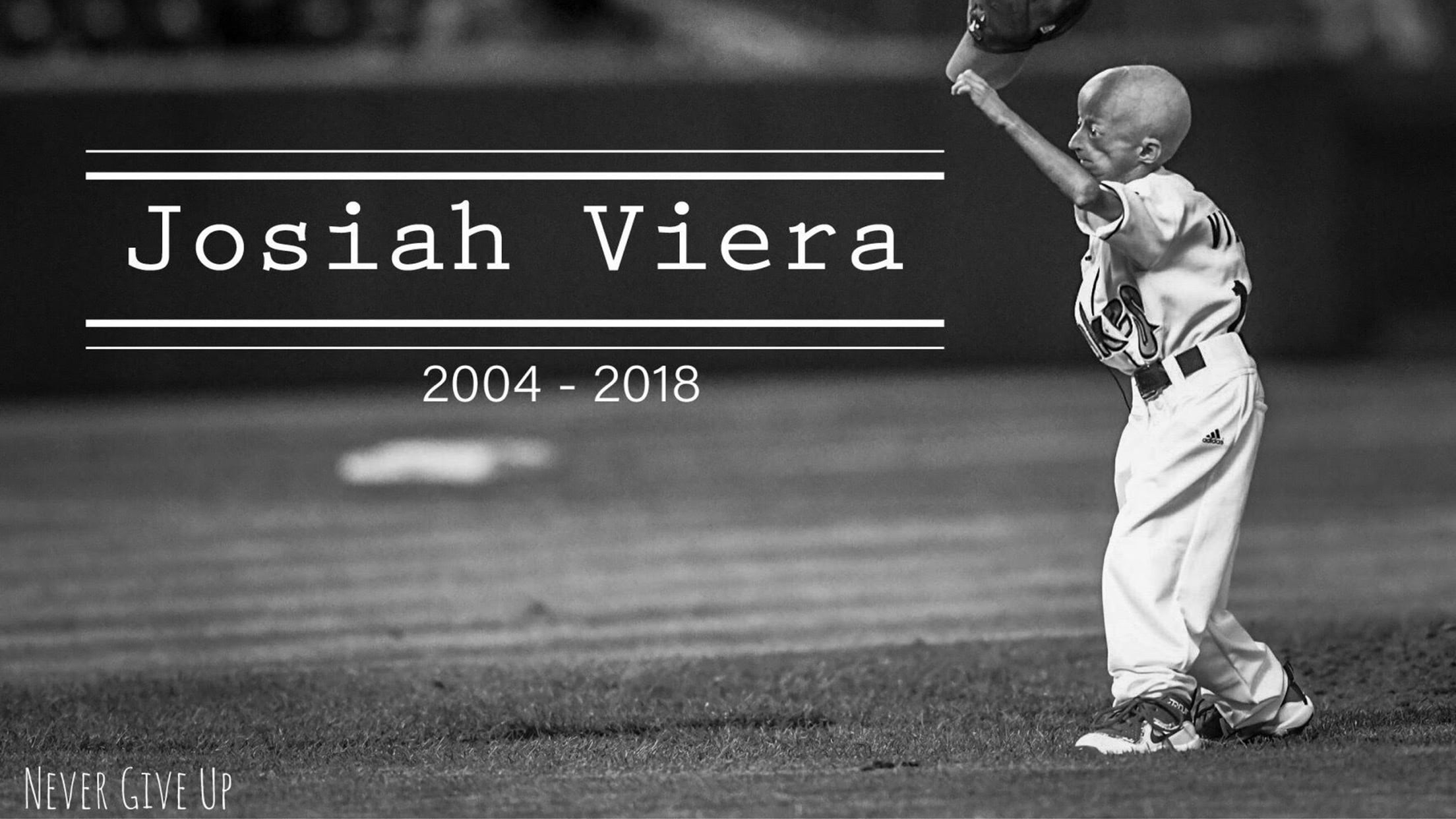 After careful thought and deliberate communication with Josiah's immediate family and friends, it is with heavy hearts that the State College Spikes acknowledge the passing of our beloved honorary bench coach, Josiah Viera.Josiah passed away the morning of Christmas Eve at the age of 14 after battling Hutchinson-Guilford progeria, a
After careful thought and deliberate communication with Josiah's immediate family and friends, it is with heavy hearts that the State College Spikes acknowledge the passing of our beloved honorary bench coach, Josiah Viera.
Josiah passed away the morning of Christmas Eve at the age of 14 after battling Hutchinson-Guilford progeria, a rapid aging condition, throughout his lifetime.
Josiah's joyous spirit and enthusiasm was a source of inspiration for Spikes players, coaches, staff and fans. During his time as the Spikes' honorary bench coach, Josiah helped propel the club to three Pinckney Division titles and New York-Penn League championships in 2014 and 2016.
"Josiah's impact was felt not only here in Central Pennsylvania, but throughout the baseball world, and the entire Spikes organization joins in mourning his loss," said Spikes General Manager Scott Walker. "Our thoughts and prayers are with Josiah's mother Jennifer, his sister Daisha, his grandfather Dave Bohner, and with his entire family."
Memorial contributions can be made to Josiah D Viera Memorial Fund, c/o Gratz Bank, P.O. Box 816, Valley View, PA 17983.
[Empty Body]