Vote for the PSECU People's Choice Award
Spikes, PSECU partner to give fans vote for new year-end award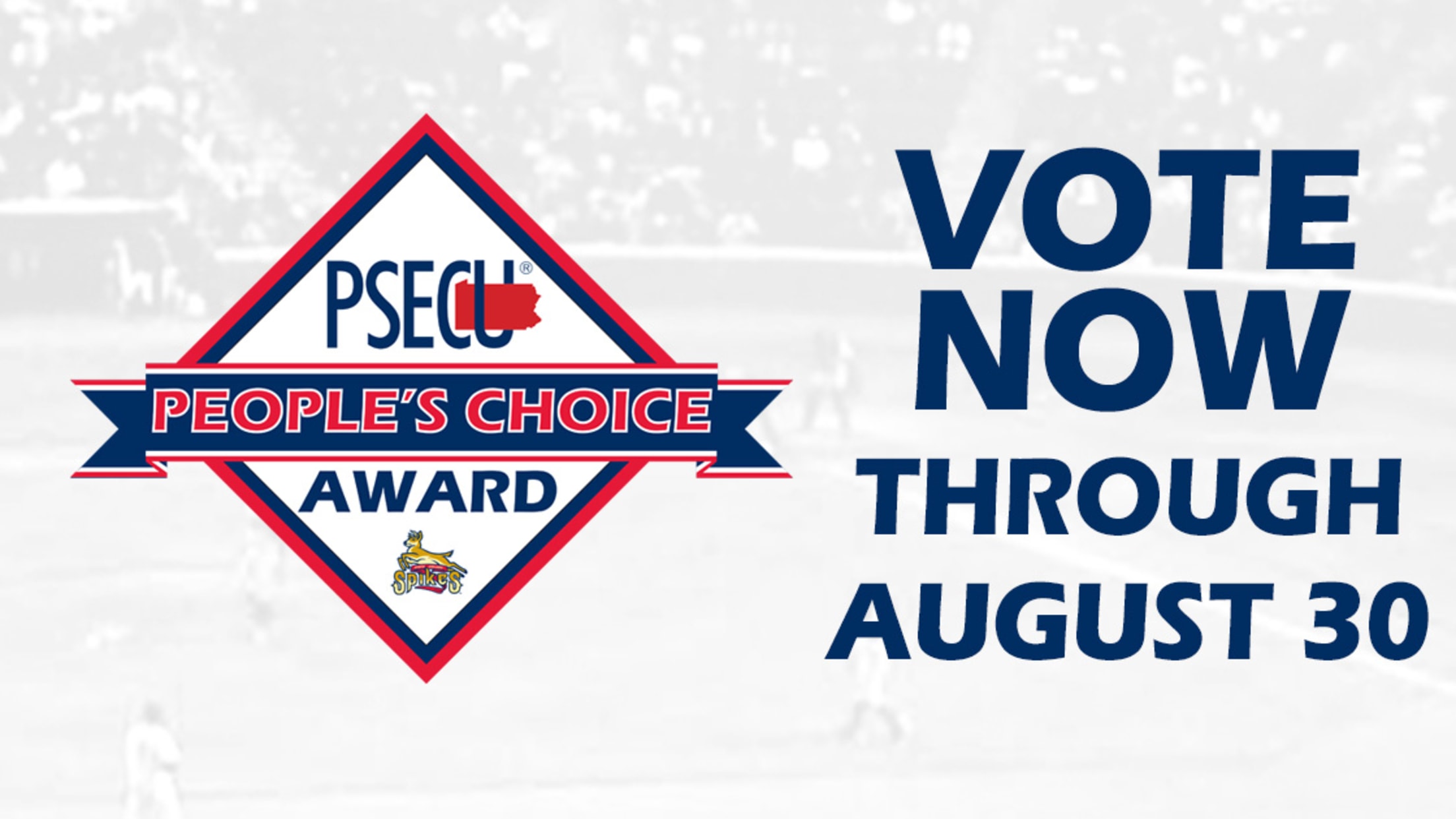 The State College Spikes and PSECU are giving fans a new way to interact with the team over the last two weeks with the inaugural presentation of the PSECU People's Choice Award. The new award will go to the fans' choice as the Spikes' top player of the year, as solely determined by
The State College Spikes and PSECU are giving fans a new way to interact with the team over the last two weeks with the inaugural presentation of the PSECU People's Choice Award. The new award will go to the fans' choice as the Spikes' top player of the year, as solely determined by fan vote.
The PSECU People's Choice Award will be presented alongside the Spikes Most Valuable Player Award, the Spikes Pitcher of the Year Award, and the Josiah Viera Perseverance Award at the club's year-end award ceremonies at the regular season home finale on Sunday, September 1.
Fans will be able to enter their votes through 11:59 p.m. on Saturday, August 30 at http://bit.ly/psecupeopleschoice, with no limit on the amount of votes for a particular player. Any Spikes player who has appeared in a 2019 game, regardless of position, is eligible for the award.
"We at the Spikes are excited that the PSECU People's Choice Award will give the fans a voice in recognizing a deserving player for their accomplishments," said Spikes General Manager Scott Walker. "We look forward to seeing what potential future big leaguer becomes the first to win this prestigious honor."
Fans can make their own evaluations of PSECU People's Choice Award candidates at the four remaining home games on the 2019 home schedule. Tickets for every remaining Spikes home game this season, are available at the Spikes Ticket Office. Tickets can be purchased by calling (814) 272-1711 or by visiting the Ticket Office in person from 9 a.m. to the end of the game on gamedays Monday through Friday, 10 a.m. to the end of the game on gamedays Saturday and Sunday, and 9 a.m. to 5 p.m. on non-gamedays Monday through Friday. Fans can also buy and download tickets 24/7 by visiting StateCollegeSpikes.com.
Flex Books, Value Plans and an array of group and hospitality options for the 2019 season are currently on sale by calling the Spikes at (814) 272-1711. Additional information on all club ticketing options, as well as team news and schedule info, can be viewed at StateCollegeSpikes.com.