Jackson Rancheria Back Porch
Voted one of the Top 10 seat destinations in all of MiLB by ESPN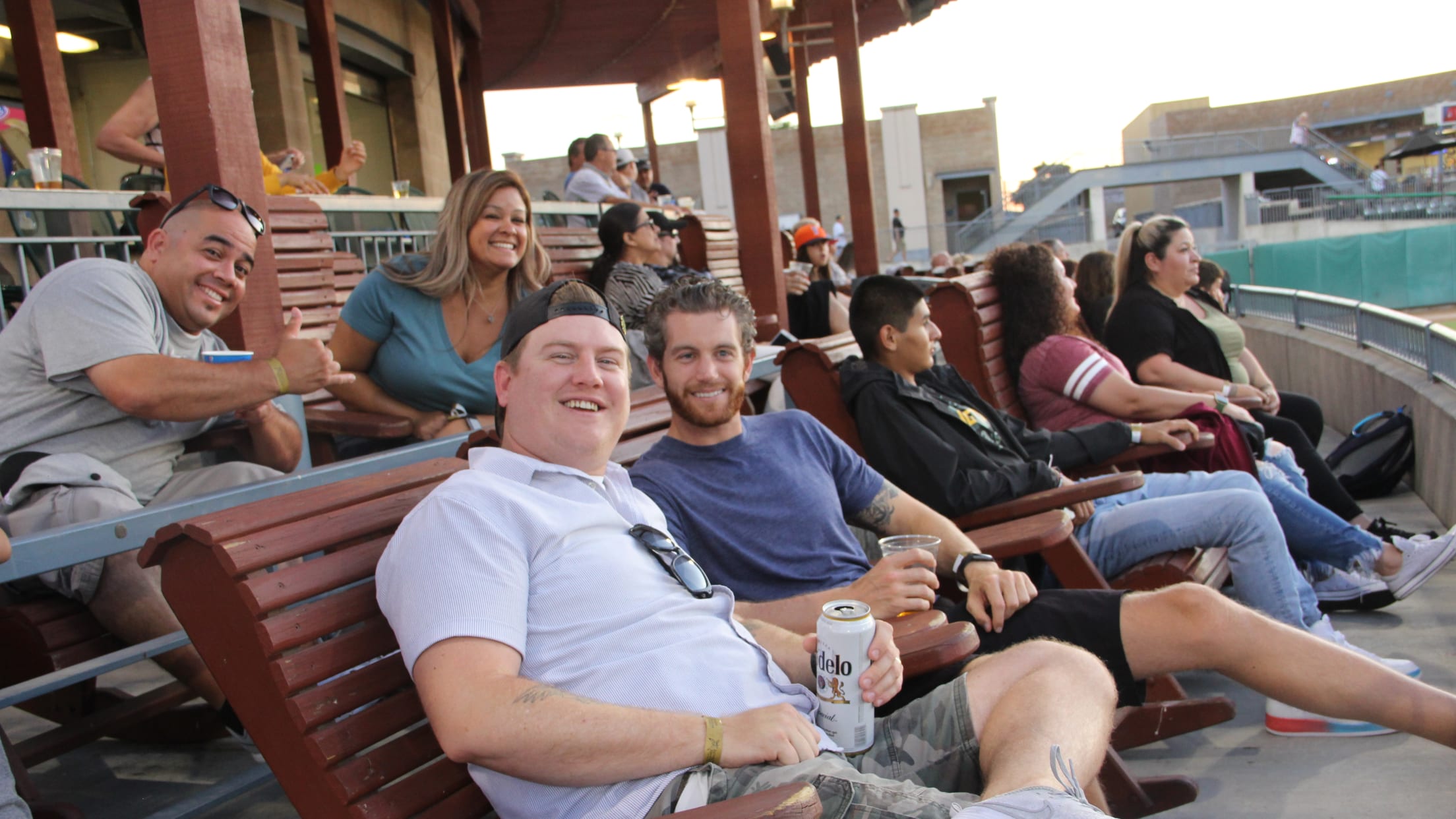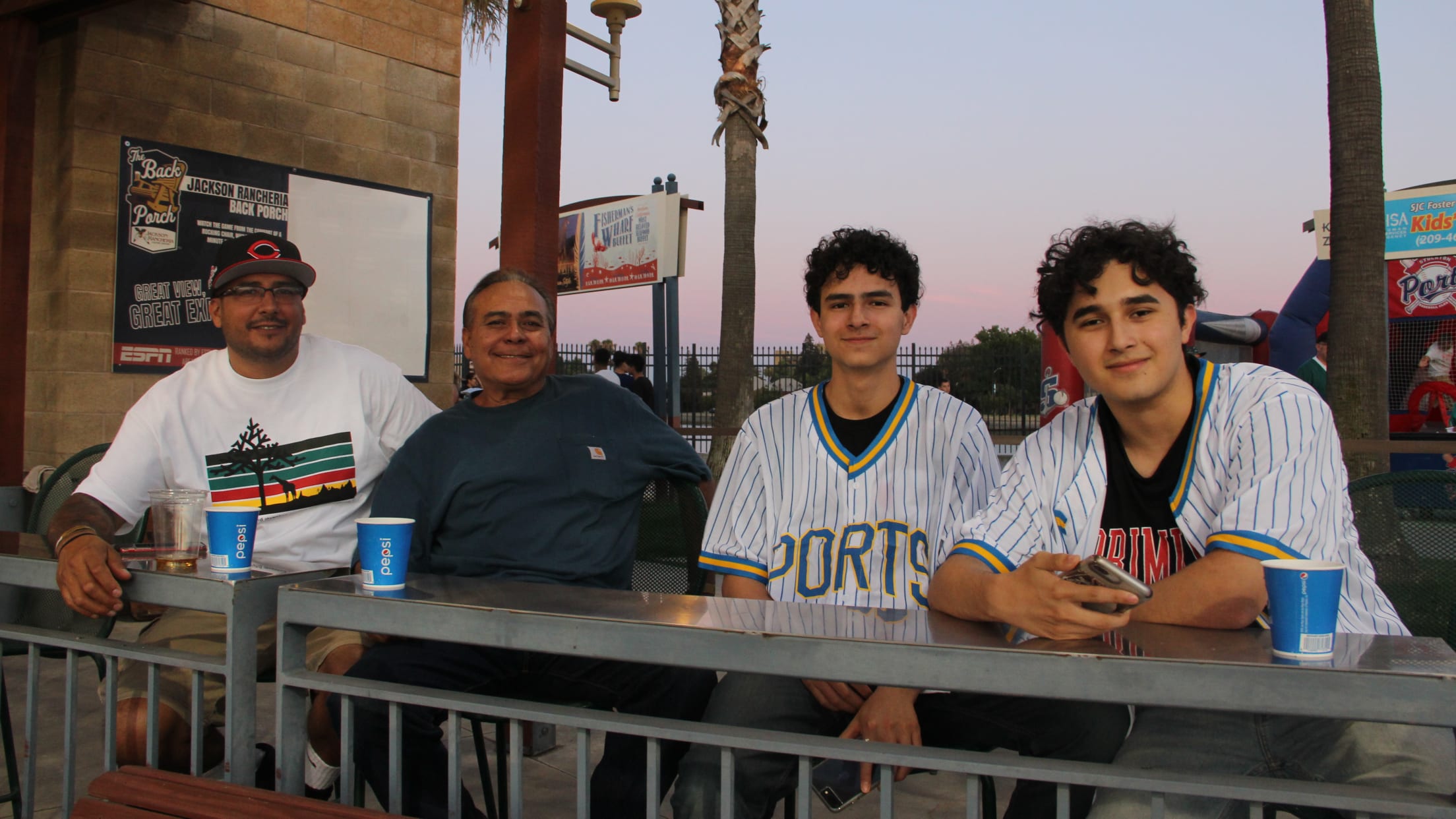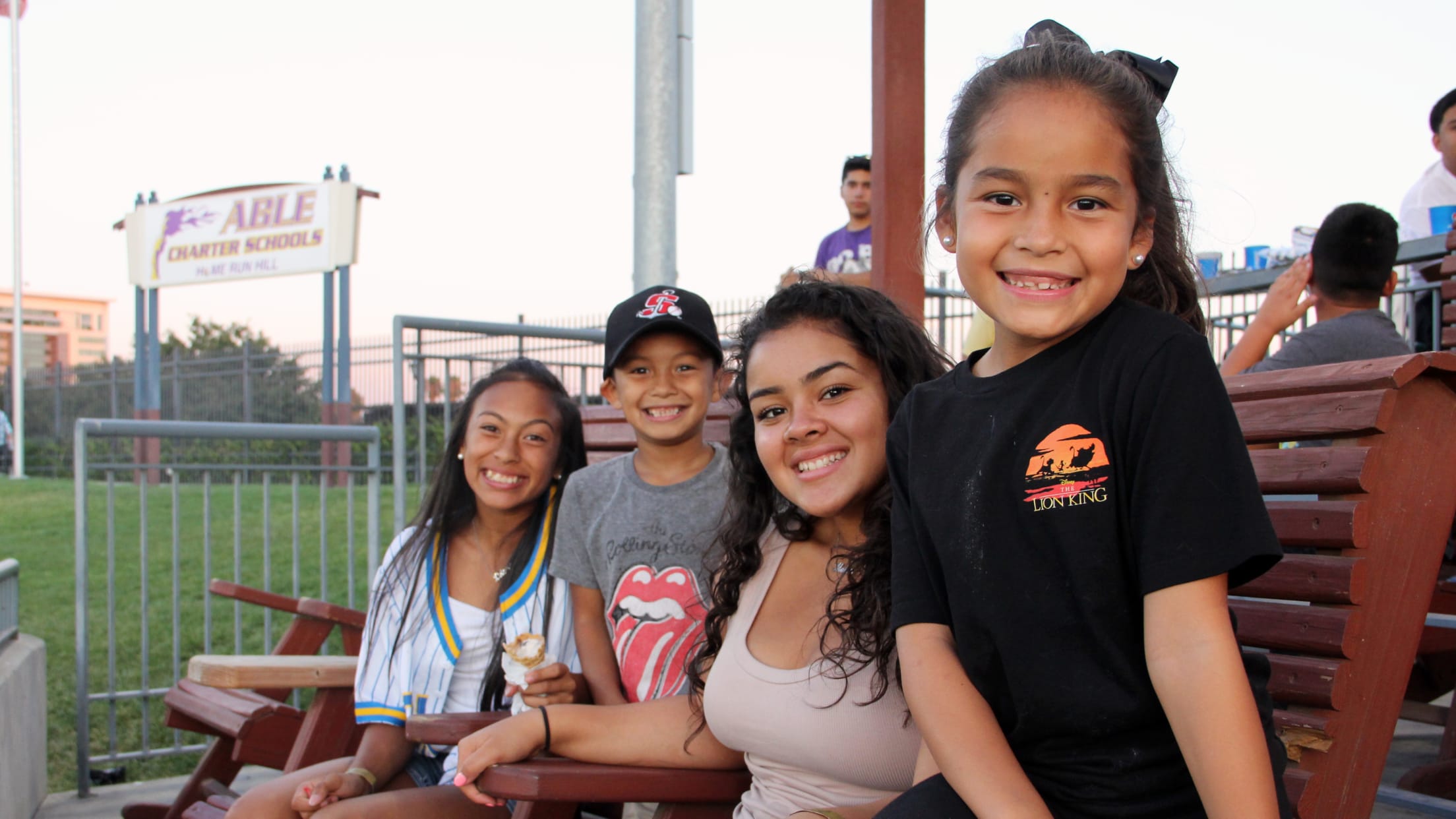 Ever watched a ballgame from a rocking chair?
Year after year, the Jackson Rancheria Back Porch is the most popular seating area in the ballpark. Not only are you in home run territory, but you get to relax in a shaded rocking chair while you enjoy an all-you-can eat buffet. The Back Porch books up FAST, with popular dates filling up approximately 6 months in advance. BOOK NOW, and bring your glove! For all questions or to book your group, call 209-644-1900 today!
Benefits include:
Free entry into the nightly group raffle
Free promotional material and support to help you organize your group outing
Group recognition on the video board, and announcement over the PA system
Luxury Adirondack-style chairs
Flat screen TV's
Close proximity to the Back Porch bar and grill
Minimum: 25 people Sunday-Thursday, 50 people Friday and Saturday
Ballpark Classic: $37 per ticket
Meal: All-Beef Hot Dogs, Marinated Shredded Chicken, Roasted Corn Kernels, Baked Beans, Classic Potato Salad, Sliced Watermelon, Potato Chips & Grandma's Cookies, soda & water!
BBQ: $41 per ticket
Meal: Pulled pork, smoked bratwurst, baked beans, potato salad, potato chips, watermelon, cookies, soda and water!
The food will be served for 90 minutes.
"Our company booked this area for a day outing as a reward for our numbers, being a construction based company we have a lot of men. With this area the guys had more room to move around and the size of the seats were much more comfortable. We had great service and it wa a HUGE perk to have our own personal bar and food throughout the game. The set up was seamless with Riley and he made the planning easy! We definitely want to do it again!"
- Chelsea, Sunrun Inc, Stockton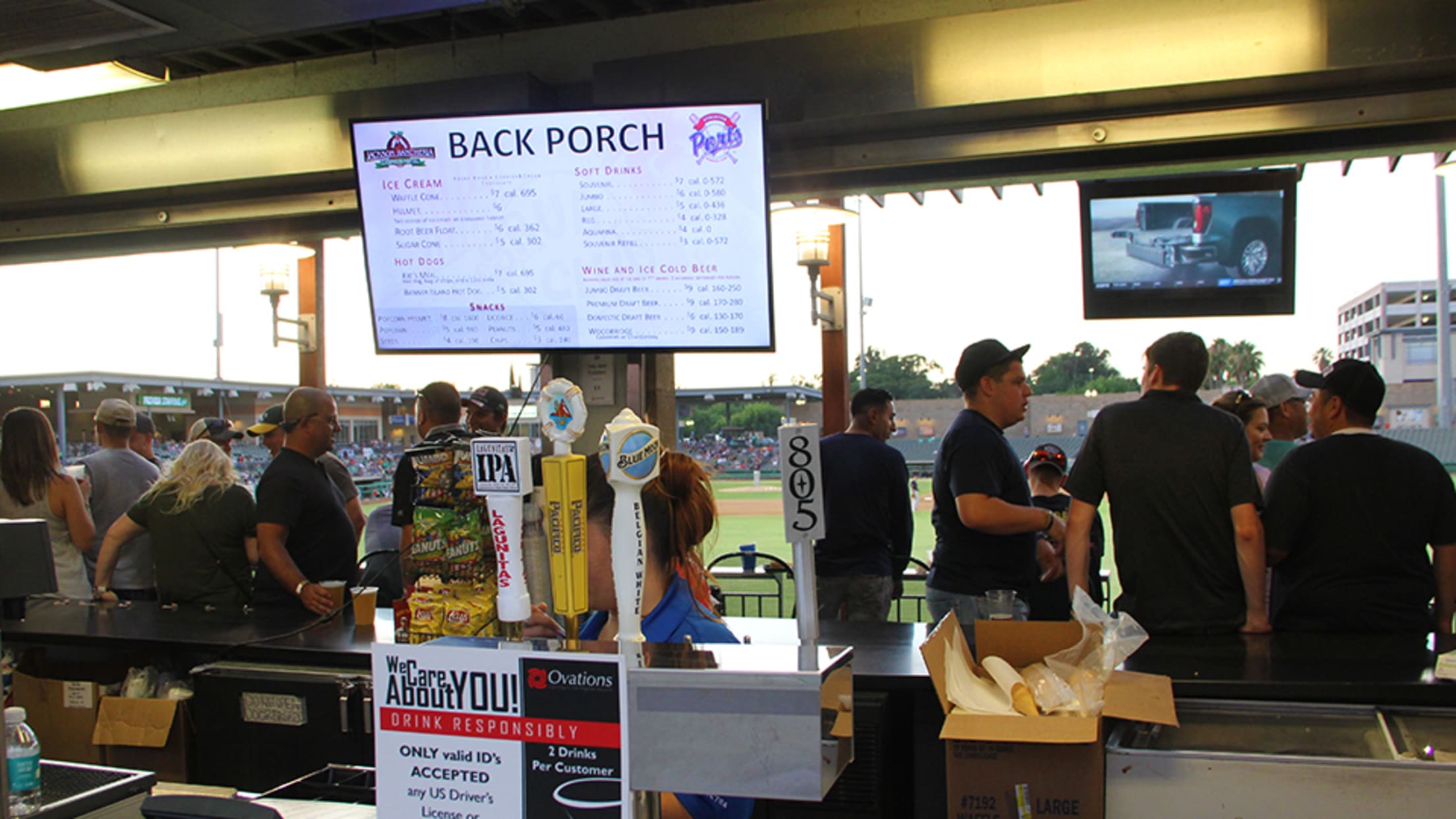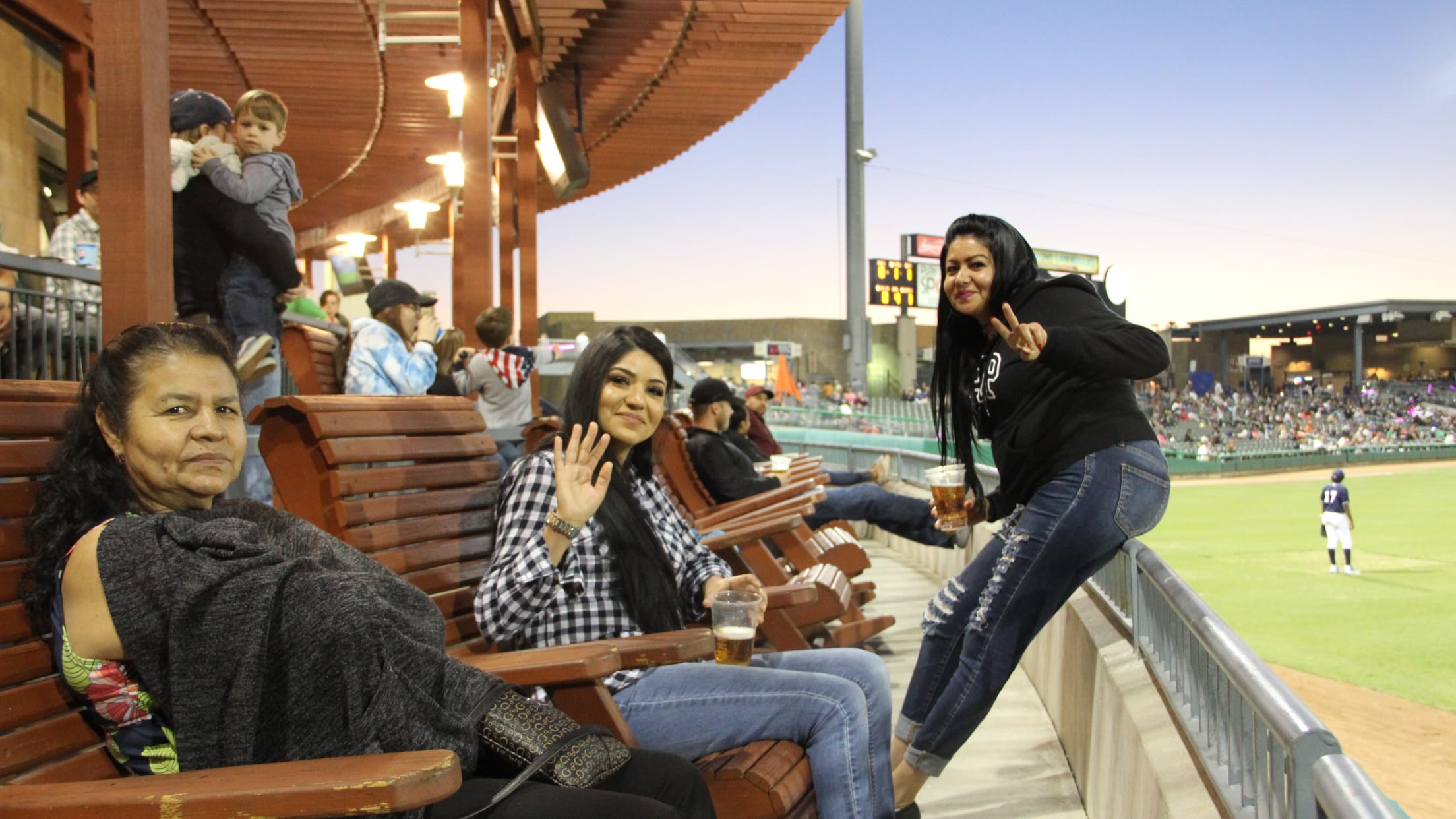 For all questions or to book your group, call 209-644-1900.