Early Hole Too Much as Ports Drop Seventh Straight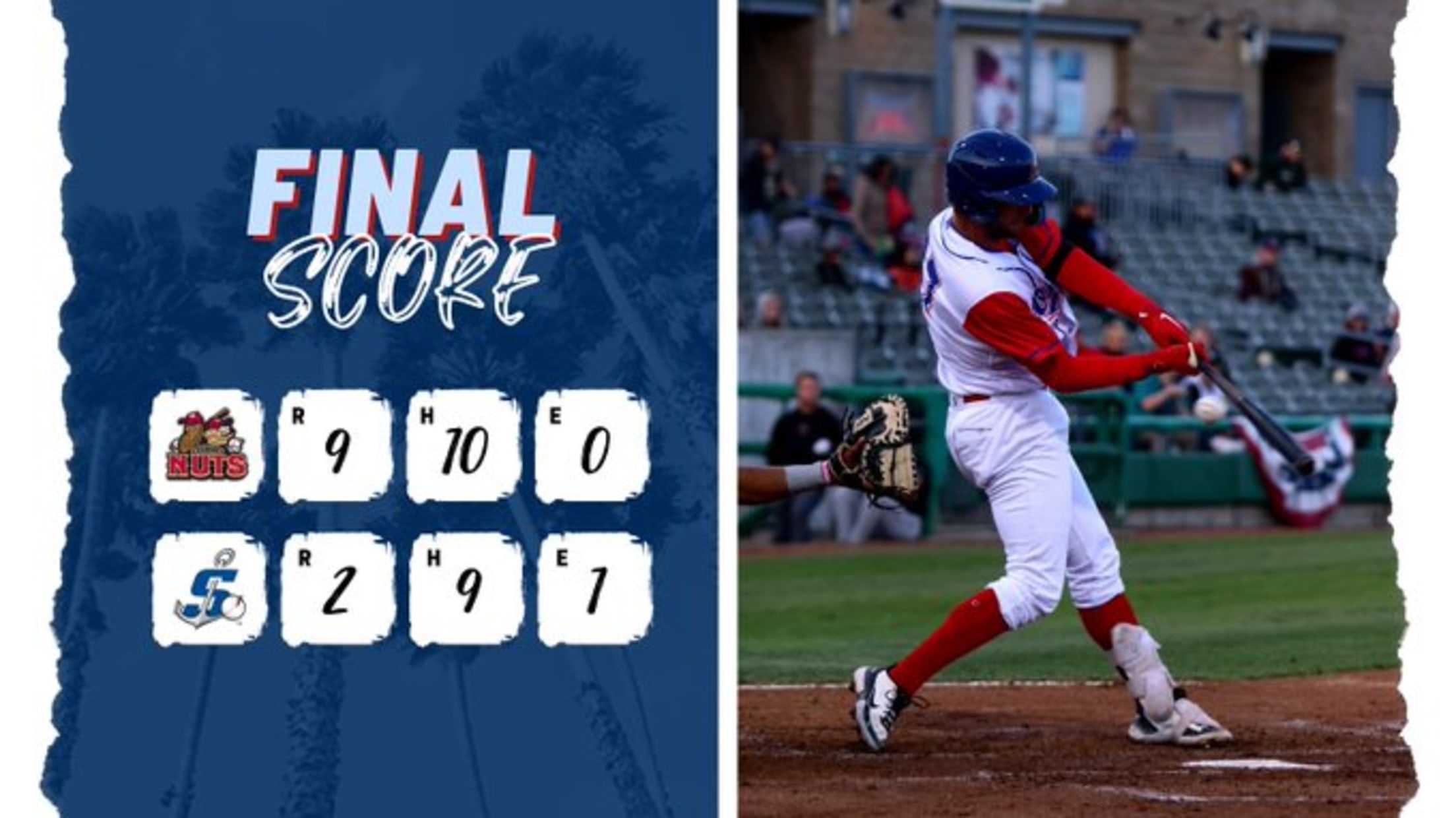 Box Score STOCKTON, Ca. – The Modesto Nuts jumped out to a 3-0 lead in the first inning and never looked back as the Ports dropped their seventh straight with a 9-2 loss on Wednesday night at Banner Island Ballpark. For the second straight night, the Nuts (50-48) took an
STOCKTON, Ca. – The Modesto Nuts jumped out to a 3-0 lead in the first inning and never looked back as the Ports dropped their seventh straight with a 9-2 loss on Wednesday night at Banner Island Ballpark.
For the second straight night, the Nuts (50-48) took an early lead with a crooked number in the top of the first. A hit by pitch and a walk put runners on second and third with two outs, and Gabriel Gonzalez singled to left center to drive in the first run of the game giving Modesto a 1-0 lead. Axel Sanchez then followed with a double off the left center field wall to score two, making it 3-0.
On one swing of the bat, the Nuts more than doubled their lead in the top of the third. Modesto loaded the bases on a single, error and hit by pitch for Sanchez who blasted a grand slam to left field to extend the Nuts' lead to 7-0.
After the Ports (33-65) got a run in the bottom of the third when Nick Brueser scored from third base on a double play, the Nuts quickly answered with two more. With runners on first and second and two outs, Freuddy Batista grounded a double inside the third base bag down the line to score two, giving the Nuts a 9-1 lead.
Brueser ended the scoring in the top of the fifth with a solo homer to center field to make cut the Modesto lead to 9-2.
The Ports' bullpen provided a bright spot on the night for Stockton. Serafino Brito and Aaron Cohn combined to shut out the Nuts over five innings while allowing just four hits while striking out four.
Nuts' starter Sam Carlson (2-1) got the win, allowing just two runs on six hits while striking out eight over 5.1 innings. James Gonzalez (0-6) took the loss for the Ports allowing nine runs (eight earned) on six hits in four innings while striking out six, walking three and hitting two batters.
The Ports will look to bounce back in game three of their six-game set against the Nuts on Thursday night at Banner Island Ballpark with first pitch at 7:05 pm. Tickets are available at stocktonports.com or by calling (209) 644-1900.