Officer Matt Smith's Annual Toy Drive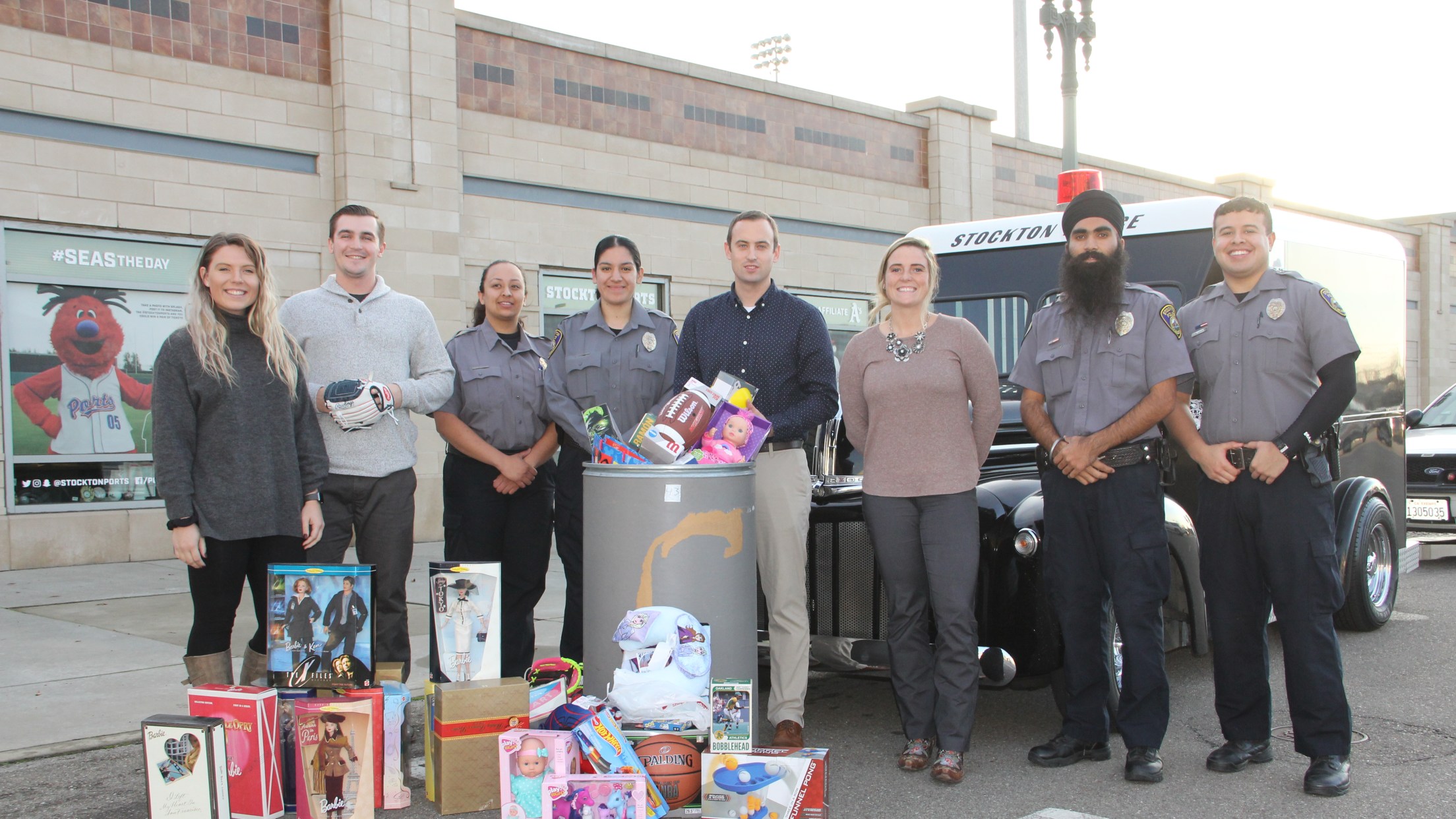 It is the season of giving! The Ports are showing support for our community by once again participating in the Stockton Police Youth Activities Matt Smith's Annual Toy Drive. The drive is named in honor of the late Officer Smith, a child abuse detective who died in 2010 after a
It is the season of giving! The Ports are showing support for our community by once again participating in the Stockton Police Youth Activities Matt Smith's Annual Toy Drive. The drive is named in honor of the late Officer Smith, a child abuse detective who died in 2010 after a long battle with Cancer. All the toy donations will benefit children who are victims of violent crime.
The Ports called upon their Season Ticket Holders and Silver Sluggers to donate new and unwrapped toys, which they could drop off at Banner Island Ballpark until December 18th. The Stockton Police Department then picked up the toys on Thursday, December 19th to bring to the station. This year, we had a whole van full of toys donated to the Toy Drive.
On Christmas morning, the Stockton Police Department will hand deliver these toys themselves to local children's shelters and homes. The Ports would like to thank everyone who has donated to this great cause, and for helping to brighten up a child's Christmas Day.