Ports add Malcolm Boehm as new Account Executive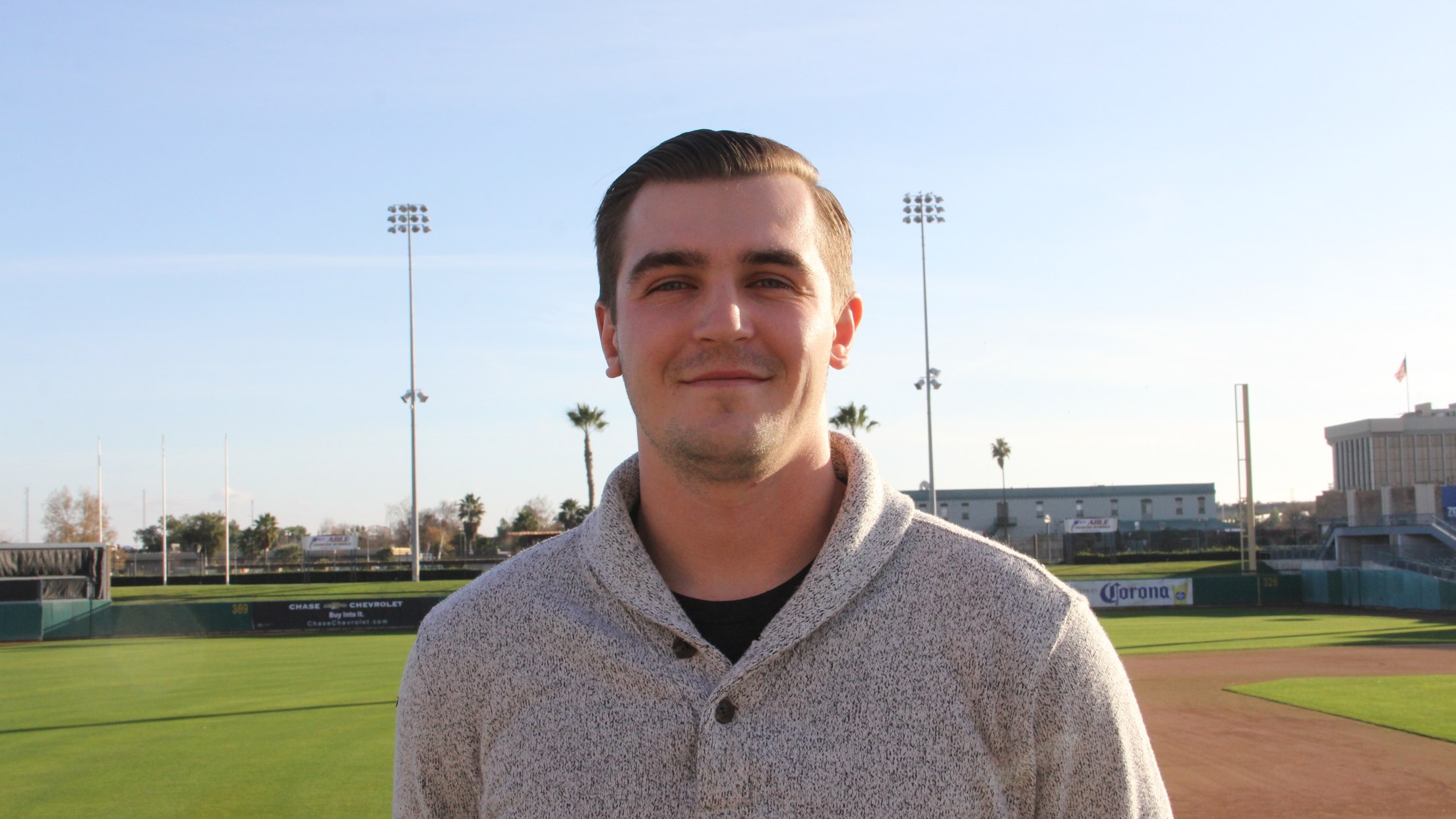 The Stockton Ports have added Malcolm Boehm as the club's new account executive.Boehm's a graduate of Eastern New Mexico University with a Bachelor of Arts degree in business administration. Boehm played baseball at ENMU and at Sacramento City College while working on his degree."I'm extremely excited to be back in
The Stockton Ports have added Malcolm Boehm as the club's new account executive.
Boehm's a graduate of Eastern New Mexico University with a Bachelor of Arts degree in business administration. Boehm played baseball at ENMU and at Sacramento City College while working on his degree.
"I'm extremely excited to be back in baseball after a six-month hiatus," Boehm said. "I can't thank Pat Filippone and the entire Ports organization enough for the opportunity, and I'm looking forward to an exciting 2020 season."
Boehm, is a native of Ladner, British Columbia, Canada and moved to California six years ago to pursue his education and his dream of playing baseball.
"We are very pleased to add Malcolm to our team," Team President Pat Filippone said. "Malcolm's background in baseball as well as his business experience will make him a welcome addition for the Ports organization."
The Ports begin play on April 17 against the Rancho Cucamonga Quakes at Banner Island Ballpark. Season tickets and mini-plans are available for purchase online at www.stocktonports.com, or on the phone at 209-644-1900.