Ports Stifled by Giants' Pitching, Drop Series Opener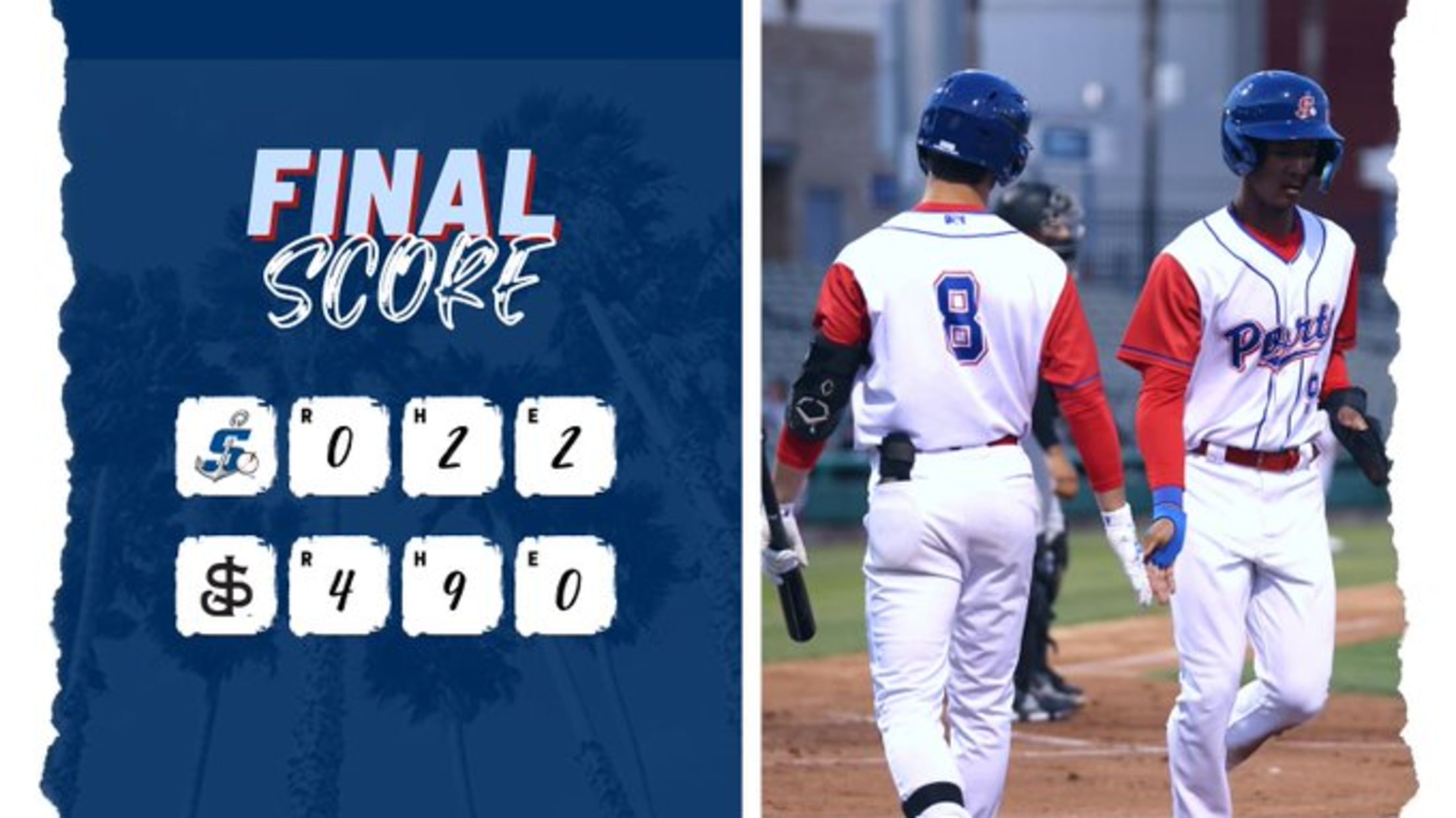 STOCKTON, Ca. – The San Jose Giants limited the Ports to a season-low two hits as Stockton was shut out for just the second time 2022 in dropping the series opener to its North Division rival 4-0 on Tuesday night at Banner Island Ballpark. Starters James Gonzalez and Matt Mikulski
STOCKTON, Ca. – The San Jose Giants limited the Ports to a season-low two hits as Stockton was shut out for just the second time 2022 in dropping the series opener to its North Division rival 4-0 on Tuesday night at Banner Island Ballpark.
Starters James Gonzalez and Matt Mikulski matched zeroes over the first four innings before the Giants (38-26) opened the scoring in the top of the fifth inning. San Jose leadoff man Aeverson Arteaga battled Gonzalez for twelve pitches before lining a double down the left field line to start the frame to put a runner a scoring position for Grant McCray, who blasted a long home run to center field to give the Giants a 2-0 lead.
San Jose tallied another run in the top of the sixth against Ports' reliever Aaron Cohn. With the bases loaded and one out after a double, hit by pitch and walk, McCray came through again for San Jose lifting a sacrifice fly to left field to score Carter Williams from third base extending the Giants' lead to 3-0. Alexander Suarez then led off the top of the eighth inning with a solo home run to make it 4-0 San Jose.
With the Giants' pitching staff on their game, the Ports (25-39) got just three runners into scoring position. The Ports put runners on first and second with two walks in the bottom of the third inning against Mikulski, and a had a runner on second base with nobody out in the sixth and eighth but failed to score.
Mukulski (2-2) got the win for San Jose allowing just one hit over five shutout innings with seven strikeouts, while Gonzalez (0-3) took the loss for the Ports giving up just two runs on six hits with six strikeouts in 4.2 innings.
The Ports will look to even the series with San Jose on Wednesday in game two of the six-game set at Banner Island Ballpark with first pitch at 7:05 pm. Tickets are available and can be purchased at stocktonports.com or by calling (925) 644-1900.