Rawhide Take Game 3, Put Ports On Brink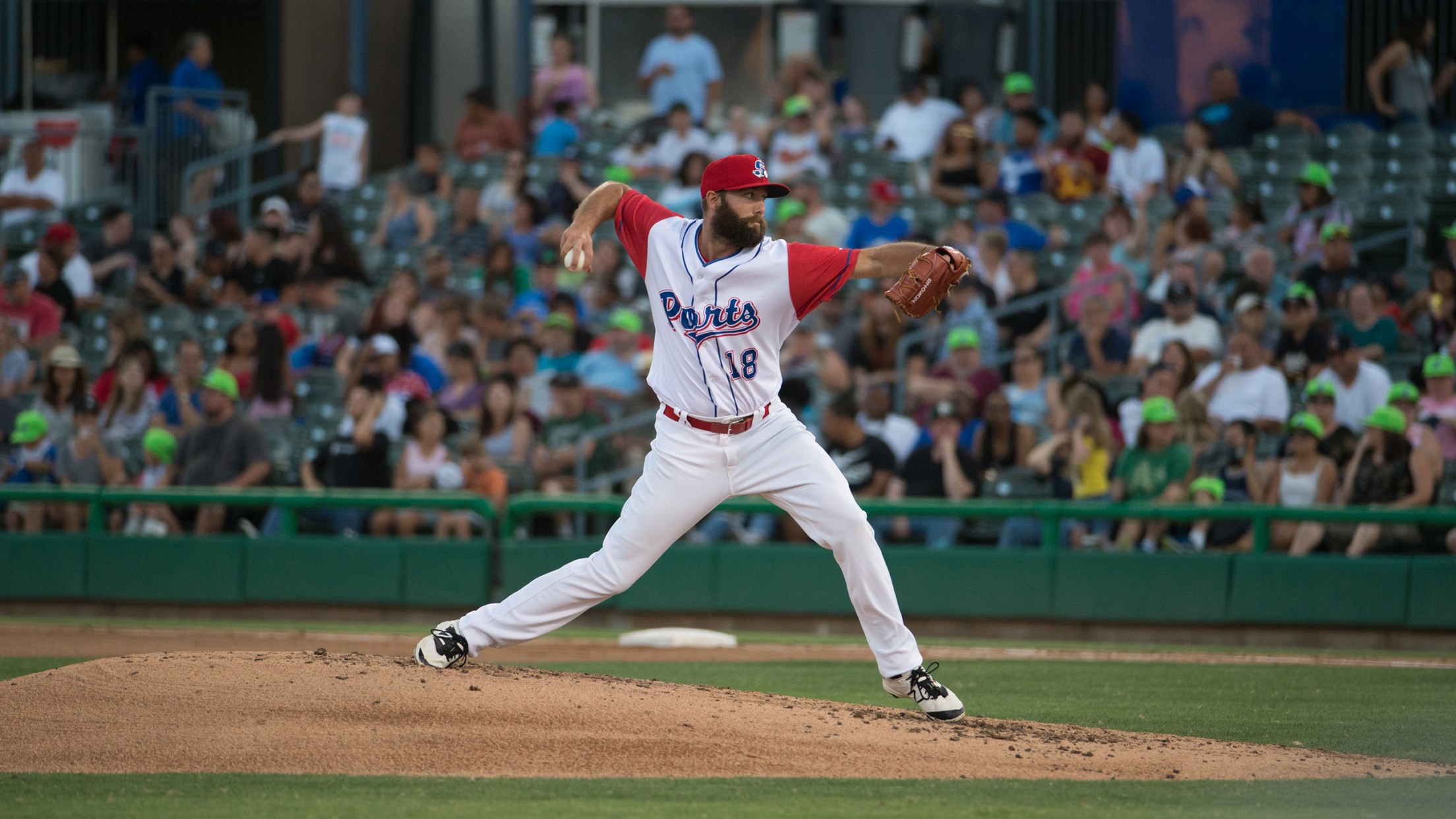 VISALIA, Calif.- The Stockton Ports erased a four-run deficit on Friday night, but the Visalia Rawhide had too much firepower down the stretch. Visalia earned a 9-4 win over the Ports to take a 2-1 lead in the best-of-five North Division Championship Series at Recreation Ballpark. The Ports will need
VISALIA, Calif.- The Stockton Ports erased a four-run deficit on Friday night, but the Visalia Rawhide had too much firepower down the stretch. Visalia earned a 9-4 win over the Ports to take a 2-1 lead in the best-of-five North Division Championship Series at Recreation Ballpark. The Ports will need to win Game 4 on Saturday night to force a winner-take-all Game 5, which would be played on Sunday at Banner Island Ballpark.
Visalia kicked off the scoring early with a two-run homer by Jazz Chisholm in the bottom of the first inning. Visalia doubled its lead in the bottom of the second. With runners at second and third and nobody out, Anfernee Grier grounded out to drive in a run. Two batters later, Camden Duzenack hit an RBI single to right to make it a 4-0 Visalia advantage.
Rawhide starter Connor Grey (1-0) retired 13 of the first 14 batters he faced to take him one out into the fifth inning. That's when Stockton's offense began to surge. Edwin Diaz singled and Sandber Pimentel followed with a two-run homer to right that cut the Rawhide lead in half. After back-to-back singles by Trace Loehr and Collin Theroux put runners at the corners, Kevin Merrell hit a sac-fly to right field to make it a 4-3 contest.
The Ports would tie it in the top of the sixth. Luke Persico and Viosergy Rosa drew back-to-back walks to open the inning. With the runners at the corners and one out, Diaz delivered a sacrifice fly to left field that knotted the score at 4-4.
Ports starter Kyle Friedrichs (0-1) retired the first batter of the sixth inning, making it 12 of his last 13 batters set down at that point. Visalia, however, would find its offense again at that point. Pavin Smith singled and Ramon Hernandez doubled to put runners at second and third. With the infield in, the Rawhide got back-to-back RBI singles from Grier and Adam Walton to make it 6-4. With Duzenack at the plate and runners at the corners, the Rawhide executed a double-steal with Grier scoring from third on a throw down to second base by Theroux to make it 7-4. Duzenack then doubled to right-center to score Walton and gave the Rawhide an 8-4 cushion.
Friedrichs would suffer the loss, going 5 1/3 innings and allowing eight runs on nine hits while striking out four.
Grey would pick up the win in the contest as he went six innings and allowed four runs on six hits while striking out seven.
Stockton made one last push in the seventh inning with West Tunnell on in relief for the Rawhide. The Ports loaded the bases with nobody out on two singles and a hit batter. Tunnell, though, would get Chase Calabuig to hit into a 1-2-3 double-play on a comebacker to the mound, then get Persico to strike out to escape the inning unscathed.
Breckin Williams and Carlos Bustamante each pitched a scoreless inning down the stretch to close out the game for Visalia.
The Rawhide added a run in the seventh inning as Brendan Butler gave up a one-out triple to Marcus Wilson, who scored two batters later on a fielding error by Loehr to make it 9-4. It was the lone run allowed by Butler in two innings of relief.
The Ports and Rawhide play Game 4 of their best-of-five series on Saturday night at Recreation Ballpark. Grant Holmes (0-0, 4.50 ERA) makes the start for the Ports, who are hoping to force Game 5 on Sunday at Banner Island Ballpark. Cole Stapler (1-7, 4.29 ERA) will make the start for the Rawhide. First pitch is set for 7 p.m. PDT.