Wings clip Chiefs, 2-0, Saturday night
Fedde strong in second start back in rotation with three perfect innings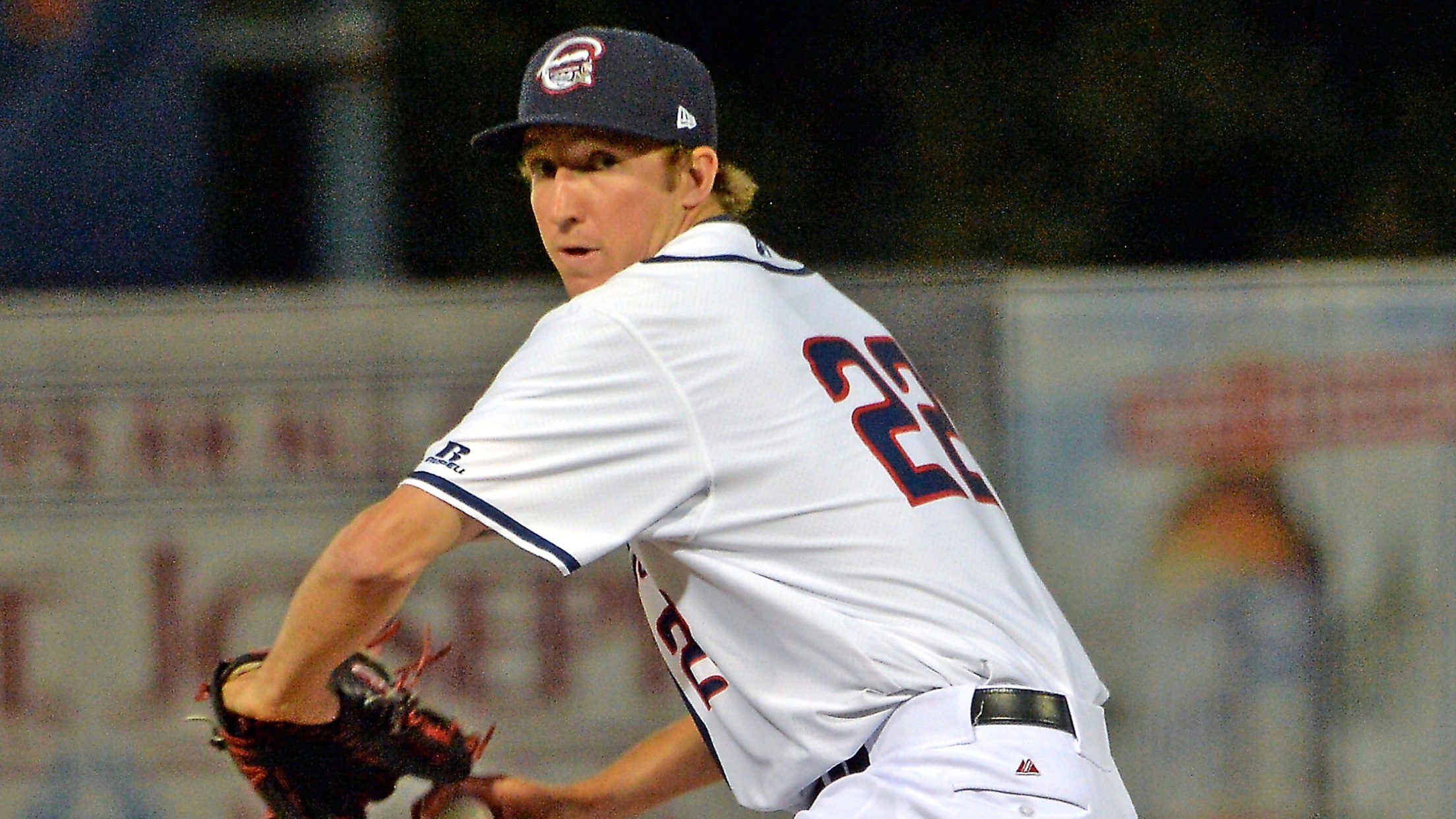 Erick Fedde threw three perfect innings Saturday night. (Danny Tripodi)
Rochester, NY (July 8, 2017) - The Syracuse Chiefs fell to the Rochester Red Wings, 2-0, Saturday night at Frontier Field. The Red Wings scored two runs in the fourth inning which held up for a second straight win over the Chiefs. Erick Fedde threw three perfect innings with four
Rochester, NY (July 8, 2017) - The Syracuse Chiefs fell to the Rochester Red Wings, 2-0, Saturday night at Frontier Field. The Red Wings scored two runs in the fourth inning which held up for a second straight win over the Chiefs. Erick Fedde threw three perfect innings with four strikeouts for Syracuse in his second start back in the rotation, as he continues to work to be stretched out back into a starter's innings load.
Rochester (48-39) started the scoring in the fourth inning against Dustin Antolin. Antolin walked two of the first three batters of the inning to put Niko Goodrum and Tommy Field on first and second. After a fly out moved Goodrum to third, he scored on a wild pitch to give the Red Wings the lead. ByungHo Park then tripled to deep right center field to plate Field and extend the lead to 2-0.
Those two runs would hold up. Red Wings' starter Aaron Slegers threw seven and two-thirds innings, allowing just seven hits.
Syracuse (32-54) put two runners on in the seventh, and brought the tying run to the plate in the ninth, but could not crack the scoreboard against the league's best pitching staff by ERA.
Syracuse and Rochester wrap up the first half of the season Sunday at 1:35 p.m. before the three-day All-Star break. Sean O'Sullivan is scheduled to start for the Chiefs opposite Justin Haley for the Red Wings.