Smokies Shut Out in Sunday Finale
De La Cruz Fans Five in Season Debut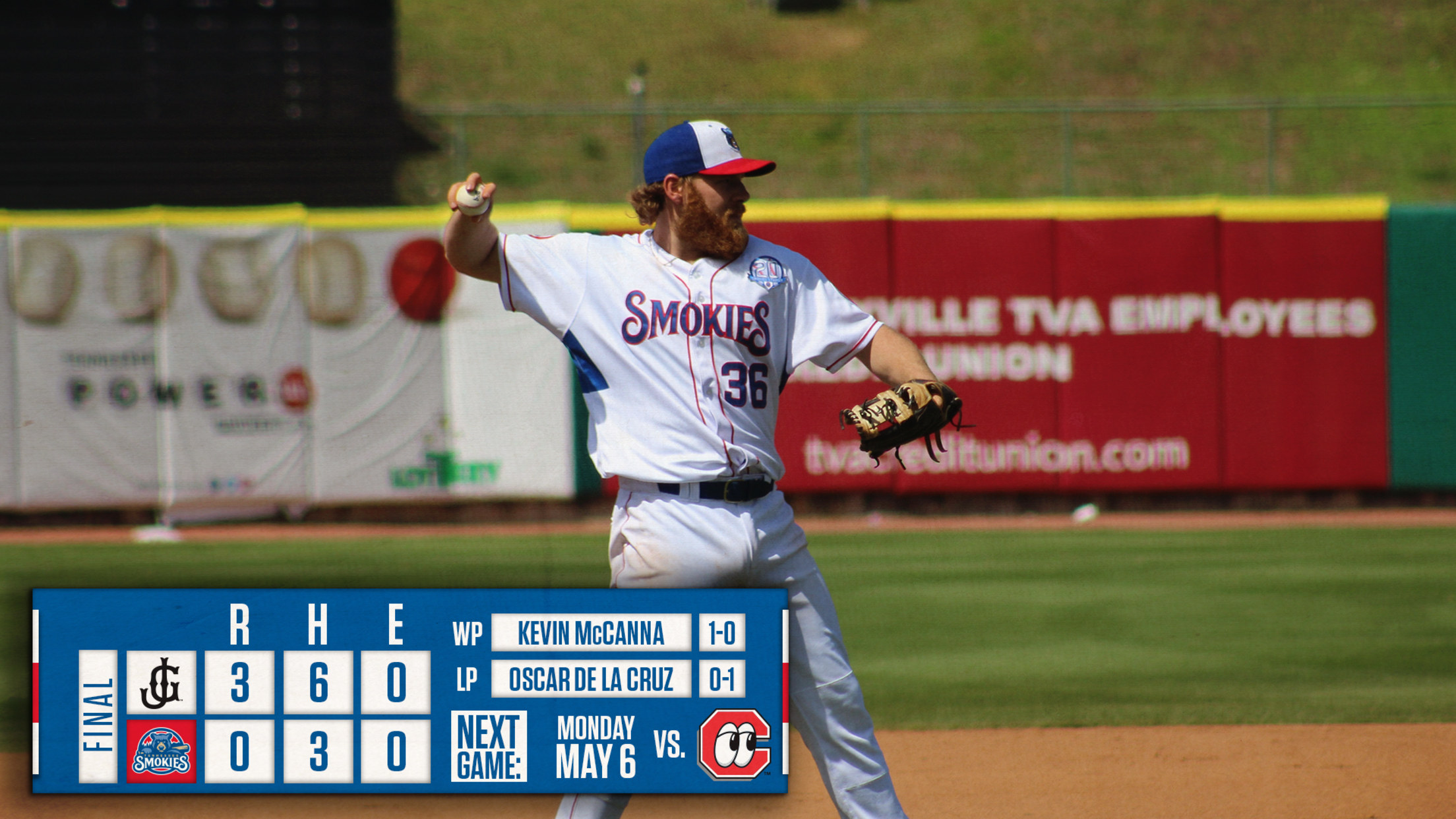 KODAK, TN - The Tennessee Smokies (15-14) were shut out for the third time this season, dropping their series finale to the Jackson Generals (15-14) Sunday afternoon 3-0 at Smokies Stadium. The Smokies managed a season-low three hits, two from P.J. Higgins and one from Vimael Machin.RHP Oscar De La
KODAK, TN - The Tennessee Smokies (15-14) were shut out for the third time this season, dropping their series finale to the Jackson Generals (15-14) Sunday afternoon 3-0 at Smokies Stadium. The Smokies managed a season-low three hits, two from P.J. Higgins and one from Vimael Machin.
RHP Oscar De La Cruz (L, 0-1) did not allow a hit over the first 4.2 innings, but with two outs in the top of the fifth, his former teammate, Jeffrey Baez, hit an RBI-single for the games first run, scoring Drew Ellis who led off the inning with a walk. In his 2019 Smokies debut, De La Cruz walked four, struck out five, and allowed just one hit and one run over five innings.
Jazz Chisholm homered for the league leading ninth time to right center field with one out in the sixth off RHP Zach Hedges to extend the lead to 2-0. Andy Young followed with a single and scored with two-outs on Ellis' RBI-single.
RHP Kevin McCanna (W, 1-0) allowed just one hit and two walks ove five scoreless innings with five strikeouts to earn the win in his Double-A debut. RHP Kevin Ginkel (S, 3) retired the Smokies in order in the ninth for his third save
The Smokies head to Chattanooga Monday to begin a five-game series with the Lookouts. First pitch at AT&T Field is sched- uled for 7:15 PM ET. RHP Tyson Miller (1-1, 1.07) will start the series opener for the Smokies.