Streak Snapped! Smokies Open Road Trip with 4-1 Win in Chattanooga
Hoerner and Amaya's First Inning Home Runs Hold Up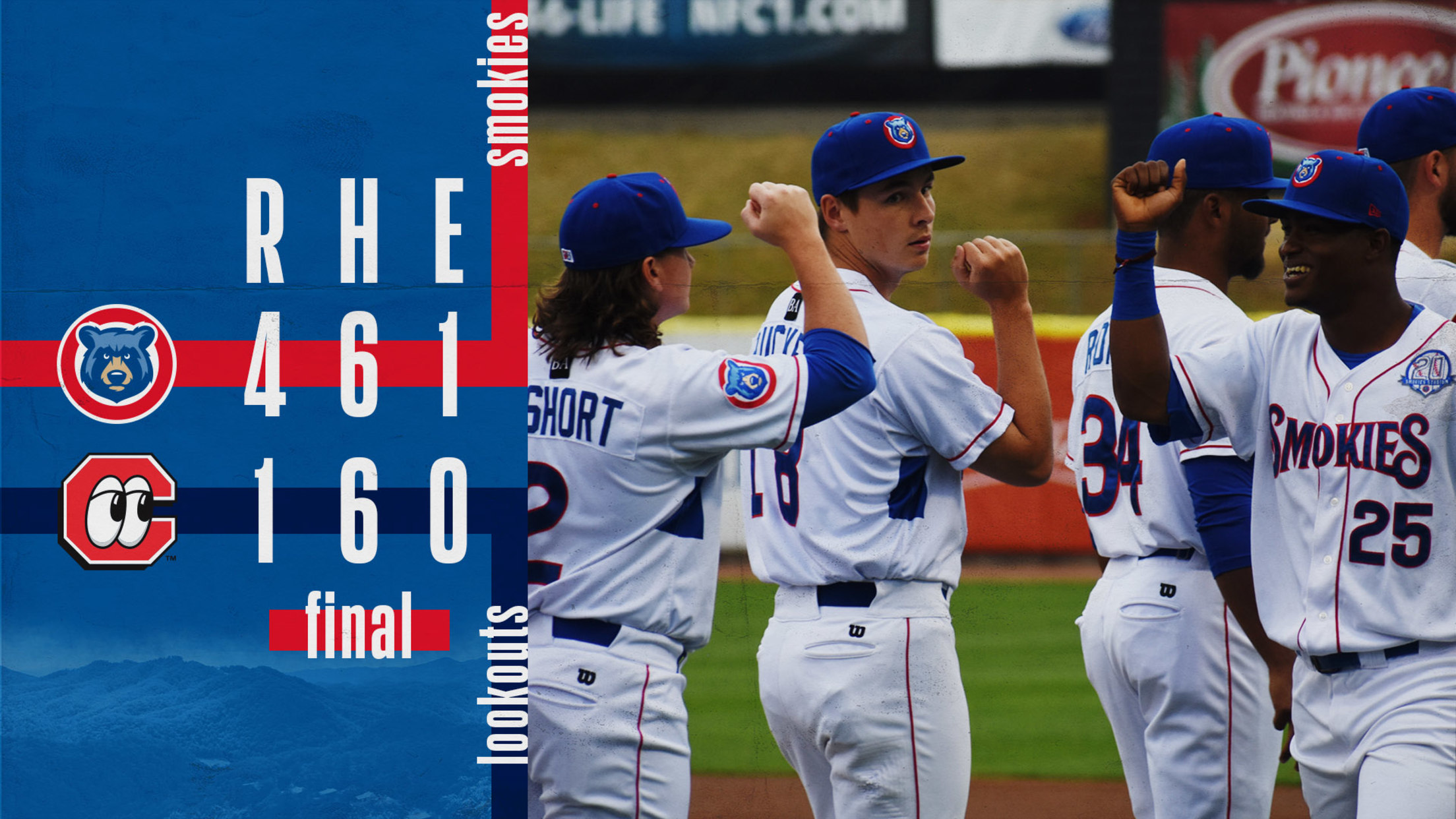 CHATTANOOGA, TN - The Tennessee Smokies (44-61, 11-25) snapped their season long eight-game losing streak with a 4-1 win over the Chattanooga Lookouts (46-58, 10-26) at AT&T Field on Saturday night.The Smokies wasted little time on their road venture as the offense jump-started the night. Nico Hoerner, the second batter
CHATTANOOGA, TN - The Tennessee Smokies (44-61, 11-25) snapped their season long eight-game losing streak with a 4-1 win over the Chattanooga Lookouts (46-58, 10-26) at AT&T Field on Saturday night.
The Smokies wasted little time on their road venture as the offense jump-started the night. Nico Hoerner, the second batter of the game, blasted a solo home run to right field, his third of the season. Later in the first, Gioskar Amaya cracked his first long ball since July 20, 2016. The three-run bomb off starter LHP Reiver Sanmartin (L, 0-5) vaulted the Smokies ahead 4-0.
Chattanooga grabbed a run back in the bottom of the first when Jose Siri led off the inning with a solo shot of his own. LHP Luis Lugo was not able to get to five innings in his start, but kept the Lookouts off the board throughout the rest of his 4.2 innings while allowing five hits with three strikeouts.
The runs came to a screeching halt following the first inning. RHP Oscar De La Cruz (W, 4-4) followed Lugo with 2.1 scoreless frames for the Smokies. RHP Bailey Clark then delivered a clean eighth, and LHP Wyatt Short (S, 7) shut the door in the ninth to bring the losing streak to an end.
RHP Johendí Jiminian and RHP Wyatt Strahan combined to toss three frames without allowing a run for Chattanooga, but the Lookouts went just 1-for-10 with runners in scoring position in the contest.
The two sides are back at it on Sunday afternoon when RHP Cory Abbott (5-7, 3.86) battles LHP Scott Moss (6-5, 3.47) at 2:15 PM ET from AT&T Field.