Travelers' Kelenic crushes two homers
Top M's prospect batting .283 through 12 Double-A games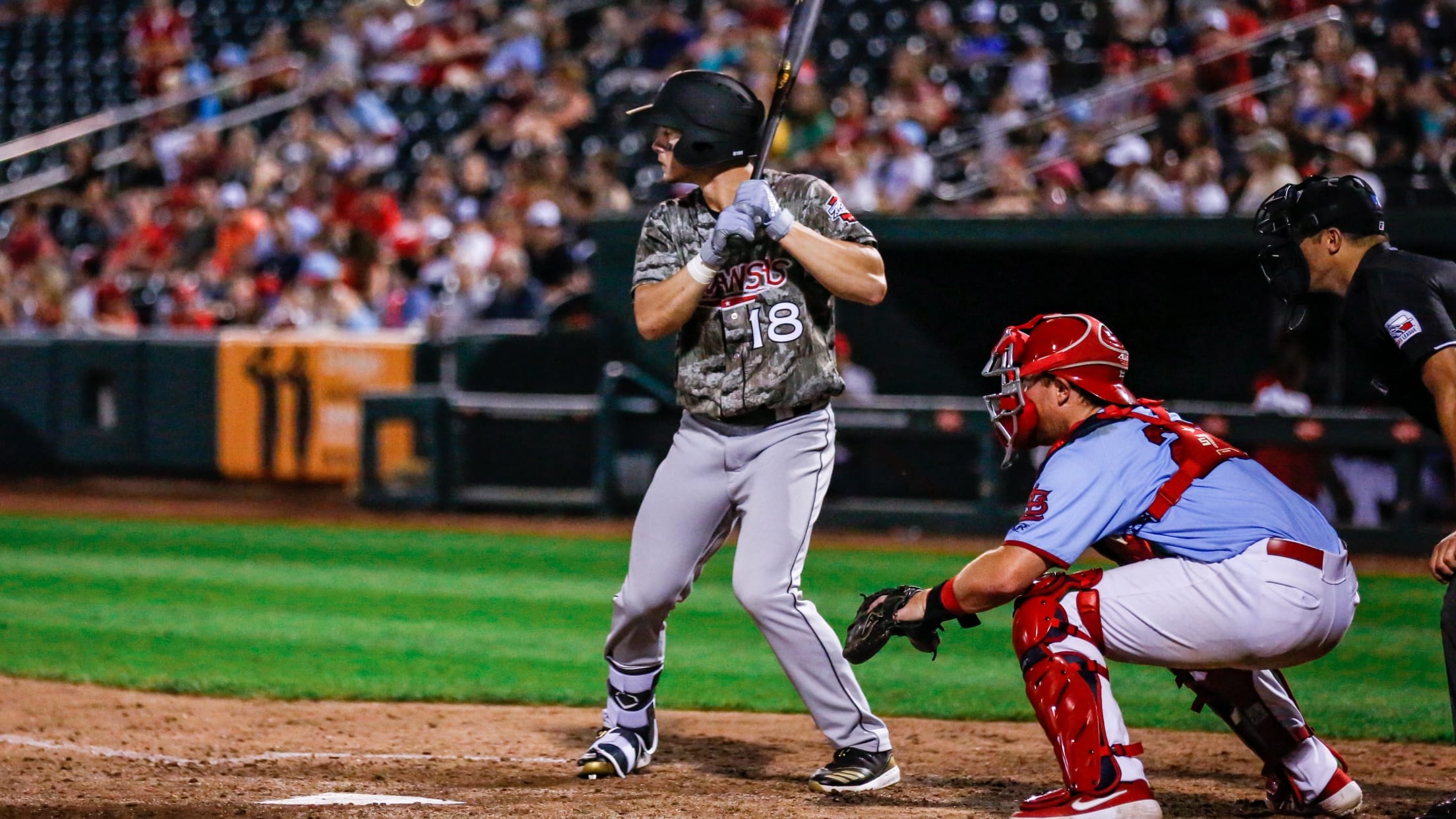 Jarred Kelenic has 20 homers and 62 RBIs in 108 across three levels this season. (Springfield Cardinals)
Jarred Kelenic knew he was going to have a big night Friday, but he didn't come to that realization when you'd probably expect.The top Mariners prospect homered twice and drove in four runs to power Double-A Arkansas to a 5-2 win over Amarillo at Dickey-Stephens Park. It was his second
Jarred Kelenic knew he was going to have a big night Friday, but he didn't come to that realization when you'd probably expect.
The top Mariners prospect homered twice and drove in four runs to power Double-A Arkansas to a 5-2 win over Amarillo at Dickey-Stephens Park. It was his second multi-homer game of the season and his career as he also clubbed two big flies for Class A West Virginia on April 27.
Sod Poodles starter Nick Margevicius got Kelenic to pop to third in his first trip to the plate, a seemingly mundane start for MLB.com's No. 23 overall prospect. But earlier in the at-bat, when Kelenic smoked a fastball foul into the fence on the third base side, he knew the rest of the game was going to be anything but uneventful.
"I knew right then and there that I was going to have a big night," he said.
He relayed as much to his coaches in the dugout, declaring "I'm about to go off" -- a promise he kept.
Gameday box score
After fourth-ranked M's prospect Evan White slapped a leadoff single to open the fourth, Kelenic stepped into the box to face Margevicius again. Having gotten all of his fastball the first time, he came in ready to take another crack. But when he instead saw him deal a first-pitch breaking ball, he didn't hesitate.
"I was sitting fastball the whole time and just recognized a slider that started at me and broke into the middle of the plate that was up," he said. "I was still out on my front side a little bit but kept my hands back, and I crushed it."
The blast gave the Travelers a 2-1 lead that help up until the sixth, when Padres No. 19 prospectEdward Olivares tripled home 12th-ranked Owen Miller to tie it.
Kelenic led off the bottom of the inning with a groundout, but four straight Travelers logged singles, including one from No. 25 prospectDom Thompson-Williams that drove in 10th-ranked Kyle Lewis with the go-ahead run.
Kelenic came around again the next inning, this time against reliever Carlos Belen. Watching from the dugout and the on-deck circle, he saw the right-hander offer a mix of fastballs and sliders to the two batters ahead of him. His at-bat began the same way, but he knew Belen had a changeup in his repertoire. So when he threw the off-speed pitch, the 2018 first-round pick was ready -- much like earlier in the game.
"What he was really trying to do is just speed me up to slow me down. ... I was still sitting fastball, but I was trying to take it over the third baseman's head," Kelenic said. "Recognized the changeup and just slugged it out of the park."
The ball narrowly cleared the fence, scoring No. 28 prospect Donnie Walton to put the game out of reach. It was his third homer since he joined the Travelers two weeks ago, and he has a .283/.353/.609 line in a dozen games in the Texas League.
Kelenic began the season with Class A West Virginia, where he posted a .309/.394/.586 line with 11 homers in 50 games. He was bumped up to Class A Advanced Modesto on May 29 and batted .290/.353/.485 with six homers in 46 contests to earn another promotion. Overall, the Wisconsin native has a .298/.373/.547 line with 20 homers and 60 RBIs.
Performances like Friday's certainly are nice, but Kelenic understands where they figure in the bigger picture. If he wants to maintain the success he's shown at multiple levels this season, he knows he can't get too hung up on individual performances like these, no matter how stellar.
"This is great, I'm going to celebrate this tonight, great win as a team," he said. "But after tonight, man, it's over. Now I've got to play another game tomorrow at 7 and this doesn't matter anymore."
Jordan Wolf is a contributor to MiLB.com. Follow him on Twitter @byjordanwolf.