Cardinals' Gonzales gets first Double-A win
Lefty turns Midland's patience against it over seven shutout innings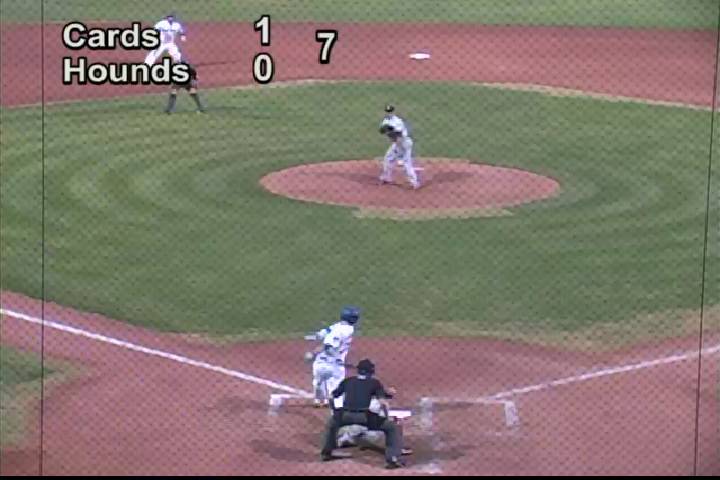 By Jake Seiner / MiLB.com | May 24, 2014 12:04 AM ET
Let this be a lesson for the rest of the Texas League: take early, and Marco Gonzales will take you down.
Facing one of Double-A's most patient lineups, the Cardinals left-hander dominated Friday night, limiting Midland to two hits over seven innings in Springfield's 1-0 victory.
At 22 years old and just over a week removed from the Florida State League, Gonzales (1-0) turned the RockHounds' patience against them, throwing 17 first-pitch strikes. He didn't allow a hit until the sixth and sprinkled in a walk along with seven strikeouts.
Midland entered Friday leading the Texas League in walks (188) and on-base percentage (.344), but Gonzales sought to exploit that patience early with a steady diet of first-pitch fastballs. Then, once he had the RockHounds looking dead-red, he threw them off the scent with his changeup and curve.
"In the past two games, as our guys have established the strike zone, they've become more and more aggressive," Gonzales said. "I was really just trying to throw strikes, then mix in the curveball in the third and fourth inning. It was a good mix, throwing first-pitch strikes and attacking the inner half."
The first time through the order, Gonzales made a point to pound the zone with fastballs, throwing first-pitch strikes to eight of his first 10 batters. After that, he mixed in more first-pitch changeups -- a pitch MLB.com rated as above-average in tabbing Gonzales as St. Louis' No. 4 prospect -- which kept Midland's righty-heavy lineup from timing up his heater.
"Especially in the second and third innings, as I got near the bottom half of the order, I just attacked with fastballs," Gonzales said. "The second time around, I started flipping more changeups in the first pitch, then coming hard in again, keeping them off-balance with a good mix."
Gonzales also mixed in a number of breaking balls, despite facing few left-handed hitters. The southpaw was pleased with his ability to spot the breaking ball down and in to right-handers, using it to pick up a few of his punchouts.
"It was really effective for me tonight," he said, "especially to right-handers, just dropping it on the back foot. It was a swing-and-miss pitch tonight, not a lot of contact in play. I was really confident in it tonight and competed with it tonight."
The Gonzaga product has been working on the curve since turning pro, especially in strategizing when and how to deploy it.
"I don't think it's anything in the way I throw it," he said. "It's more in knowing when to use it and being more competitive with it to get it close to the same level as my changeup."
Gonzales made his Double-A debut on May 17, taking a no-decision after allowing three runs -- one earned -- on six hits and two walks with five strikeouts over five innings. Prior to that, he had been dominating the Class A Advanced FSL, posting a 1.43 ERA and a 2-2 record in six starts.
And while he's had little trouble with Double-A hitters, evidenced by a 0.75 ERA and an 11-3 strikeout-to-walk ratio in two starts, he has noticed a difference in the level of competition.
"Everybody here is a little bigger, a little stronger," he said. "The mental game plays a big role, too. The preparation, knowing what to do, knowing what the plan is and sticking to it, that's the name of the game."
Midland's Shawn Haviland countered Gonzales by limiting Springfield to one run over eight innings, scattering six hits and striking out five. He gave up a one-out triple in the fifth to Curt Smith, who scored the game's lone run on a sacrifice fly by Cardinals No. 8 prospect Patrick Wisdom.
Ryan Sherriff followed Gonzales and fanned three over two perfect innings for his first professional save.
Jake Seiner is a contributor to MiLB.com. Follow him on Twitter at @Jake_Seiner. This story was not subject to the approval of the National Association of Professional Baseball Leagues or its clubs.
View More