Peters goes deep twice for Tulsa
Dodgers No. 6 prospect registers sixth career multi-homer game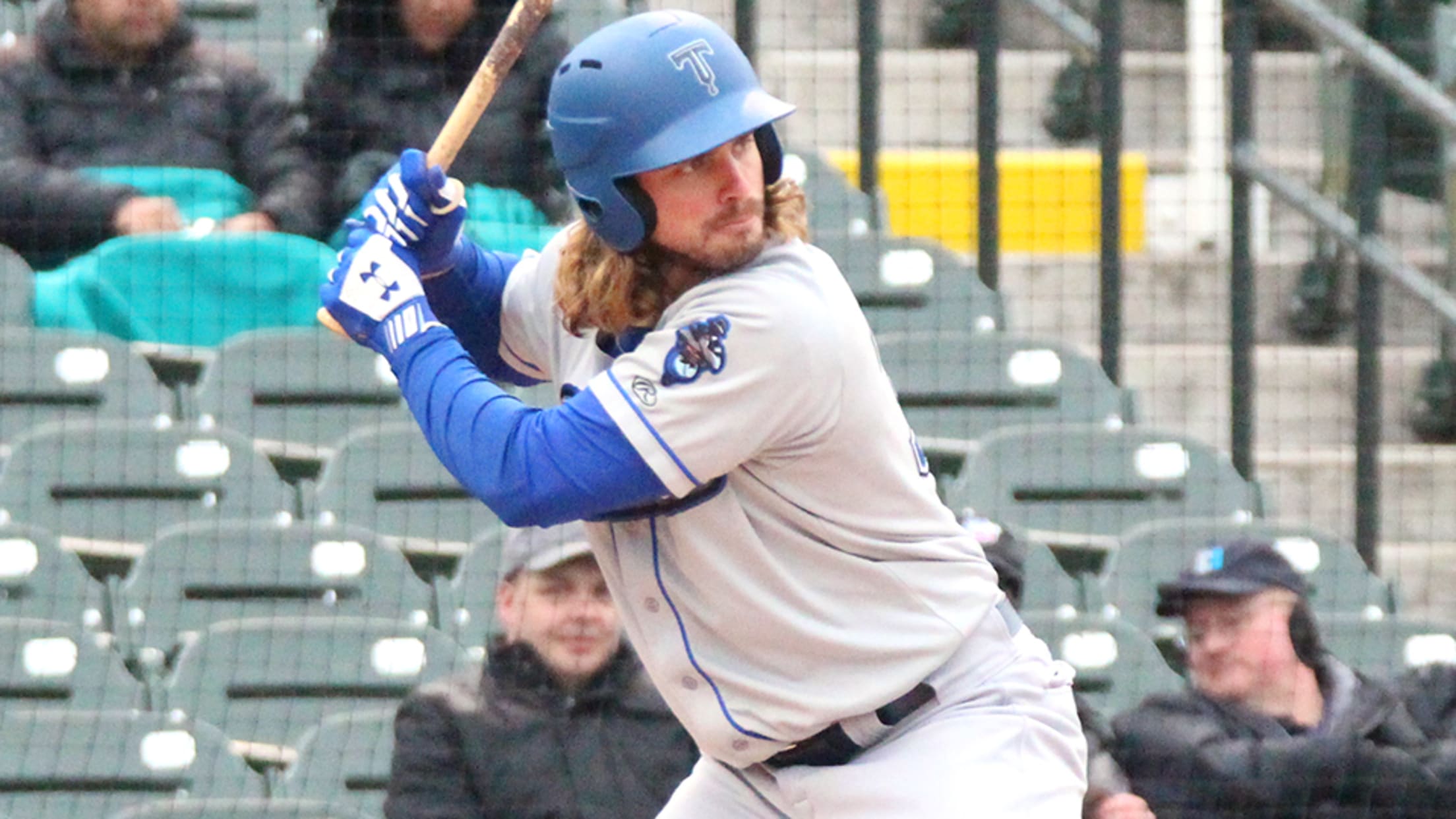 DJ Peters entered Friday on a 3-for-30 skid with 12 strikeouts over his last 10 Texas League games. (Joshua Tjiong/MiLB.com)
DJ Peters likes to collect his home runs in bunches.The sixth-ranked Dodgers prospect left the yard twice Tuesday night, driving in three runs to lead Double-A Tulsa to a 5-3 win over Springfield at Hammons Field. The multi-homer performance was Peters' second of the season and sixth in less than
DJ Peters likes to collect his home runs in bunches.
The sixth-ranked Dodgers prospect left the yard twice Tuesday night, driving in three runs to lead Double-A Tulsa to a 5-3 win over Springfield at Hammons Field. The multi-homer performance was Peters' second of the season and sixth in less than two full years in professional ball.
"I'm just trying to go up there and hit something hard," he said. "I've been able to do that. It feels great."
Last summer during his first full season with Class A Advanced Rancho Cucamonga, Peters hit .283 with an .840 OPS, 27 homers and 82 RBIs. While he earned California League MVP honors, going yard twice in the same inning against rehabbing big leaguer Madison Bumgarner proved to be a personal highlight, three days removed from his first three-homer game.
Through his first 29 games in the Texas League, the 22-year-old is batting .291 with seven homers, 20 runs and 18 RBIs. Peters' first two-homer game at the level came exactly one month ago on April 8 at Midland, and he is 7-for-23 (.304) in his past five games.
"It's an awesome league, really good competition, really good travel, really good players, really good teams," he said. "Double-A is where people get separated for sure. So, I'm excited. ... I actually love it."
Gameday box score
Following a triple by Luke Raley to center field to lead off the game against Cardinals No. 20 prospectJake Woodford, the 6-foot-6, 225-pound slugger caught hold of a 2-2 slider up in the zone and pulled it over the fence in left.
"He left it up, up in the zone and I saw that and tried to get the bat on it and didn't miss it," Peters said.
The fourth-round pick in the 2016 Draft went down swinging against the right-hander in the third and walked on five pitches in the fifth before lining out to left for the final out in the seventh.
The Drillers rallied for a 4-3 lead in the eighth on consecutive singles by Los Angeles' No. 3 prospect Keibert Ruiz and 20th-ranked Errol Robinson before a wild pitch plated the go-ahead run.
Peters provided an insurance run with two outs in the ninth, jumping on a first-pitch split-finger from right-handed reliever Landon Beck and bashing it to left-center, clear out of the stadium.
"Just like in my first at-bat," the Glendora, California native recalled. "I saw it up, saw it, saw it, and put a really good swing on it, got barrel and it went over the fence."
Peters added while he's not always on the lookout for something up in the zone, he knows mistake pitches when he sees them.
"Especially once you get into pro ball for a couple years and especially in Double-A. ... The pitcher made a mistake and that's how things kind of work out," he said.
Ruiz, MLB.com's No. 50 prospect, Robinson and 25th-ranked Drew Jackson had two hits apiece for Tulsa. The offense came in support of Dodgers No. 10 prospect Dennis Santana, who matched a career high with 11 strikeouts while yielding five hits over six one-run innings. It was his fifth performance with double-digit strikeout totals.
The only score counted against Santana came on a solo shot by Lane Thomas in the second. Twenty-three-year-old backstop Jeremy Martinez added a go-ahead two-run shot in the seventh.
Peters' first homer marked the only runs charged to Woodford, who gave up four hits and four walks with three punchouts in five innings.
Gerard Gilberto is a contributor to MiLB.com. Follow and interact with him on Twitter, @GerardGilberto4.