Catching Up With: Chace Numata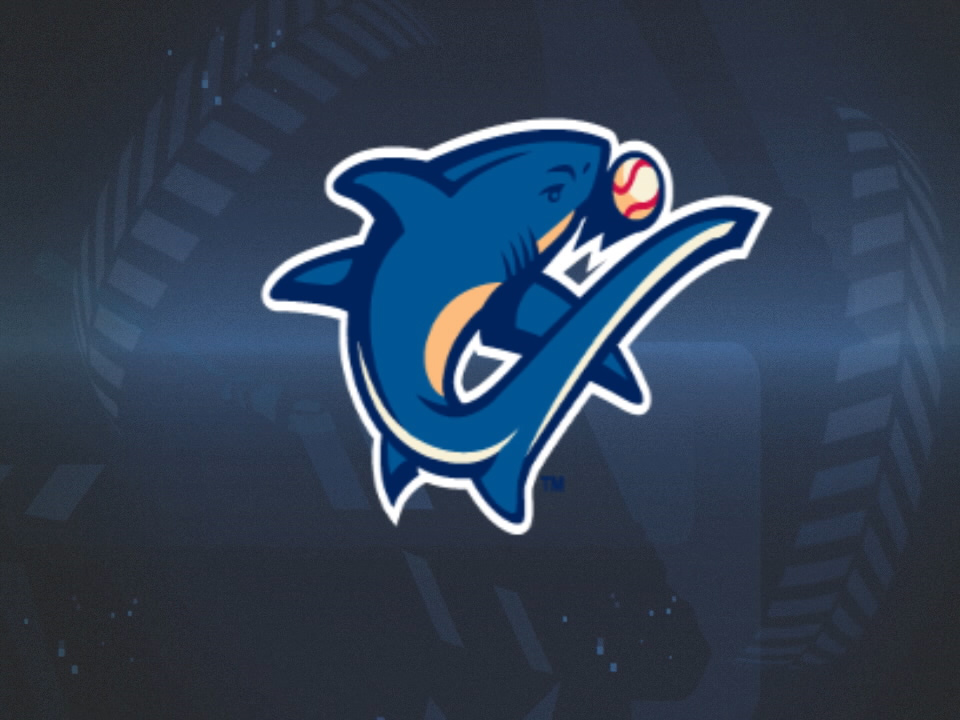 By Kirsten Karbach / Clearwater Threshers | March 11, 2017 4:37 PM ET
Prior to 2016, Chace Numata had not started regularly behind the plate in three years.
Now after a breakout season in Clearwater, the 24-year-old catcher from Hawaii found himself in the midst of Major League spring training, suiting up for the Philadelphia Phillies as a non-roster invitee.
Drafted in the 14th round in 2010, Numata signed as a 17-year-old and steadily moved up the ladder through his first four seasons before an injury halted his progression. He was limited to just 11 games due to a wrist problem in 2014.
Upon return, Numata was effectively buried behind a growing selection of Phillies minor league catching prospects, first serving as the backup to Andrew Knapp, and then splitting time behind the dish with Willians Astudillo.
He started 2016 as the backup to Gabriel Lino. By season's end, he was contending for the Florida State League batting crown.
"It's always a good thing to get regular at-bats. You start getting comfortable," Numata says, "As opposed to coming in every, you know, fourth day. Your timing's not really there and you're starting to press.
"When I was playing every day, I could actually enjoy myself."
The Threshers certainly enjoyed his production, and it was enough to catch the attention of the Phillies.
Numata finished the year batting .308, which would have ranked him second in the league to St. Lucie's Tomas Nido, had he amassed enough at-bats to qualify. He came up nine plate appearances short, due to the fact that Clearwater played only 136 games. A player must average 2.7 plate appearances per game to qualify, but that is based on a 140-game schedule.
His improvements defensively were also of note. Numata gunned down 39.8% (33-of-83) of opposing base-stealers last year, and did not commit a passed ball in his final 26 games behind the plate.
After the season Numata became a minor league free agent but quickly re-signed, before heading to Colombia to participate in winter ball.
"I played there for two months. It was a humbling experience," Numata says.
In addition to furthering his baseball development, his time in Colombia gave him a new respect for everything from the Phillies minor league facilities to the ability to simply drink tap water - "Which I did drink, and I got sick," Numata says.
"Little things like that, that we take for granted over here.
"It made me appreciate everything."
Back home, the call came in January informing Numata that he would be one of the Phillies non-roster invitees to Major League spring training.
"It kind of felt like my first spring training all over again," Numata says.
He appeared in one game against the Blue Jays in Dunedin on February 26, and singled to right off Mike Bolsinger in his second at-bat.
Although Numata is expected to start the season in Double-A Reading, his opportunity to work with the big league club is undoubtedly beneficial. If nothing else, it is a chance for a young player to pick up bits of advice and to observe how more experienced players conduct their work routines.
"Just slowly trying to pick everyone's mind here and there," Numata says, "Whether it's Matt Stairs, or Cameron Rupp here and there, and even (fellow non-roster catcher) Ryan Hanigan."
Numata has also had the chance to watch veterans like the Blue Jays' Jarrod Saltalamacchia up close, noting his game-calling decisions as Numata strives to improve his own work behind the plate. He lists getting to know opposing batters, as well as his own hurlers, as his primary goals for improvement this year.
"Definitely pitch-calling," Numata says, "And that comes with learning the pitching staff.
"I think that should be an every-year goal."
This story was not subject to the approval of the National Association of Professional Baseball Leagues or its clubs.
View More