Mud Hens shutout at home to division rival
Christin Stewart collects three hits against Columbus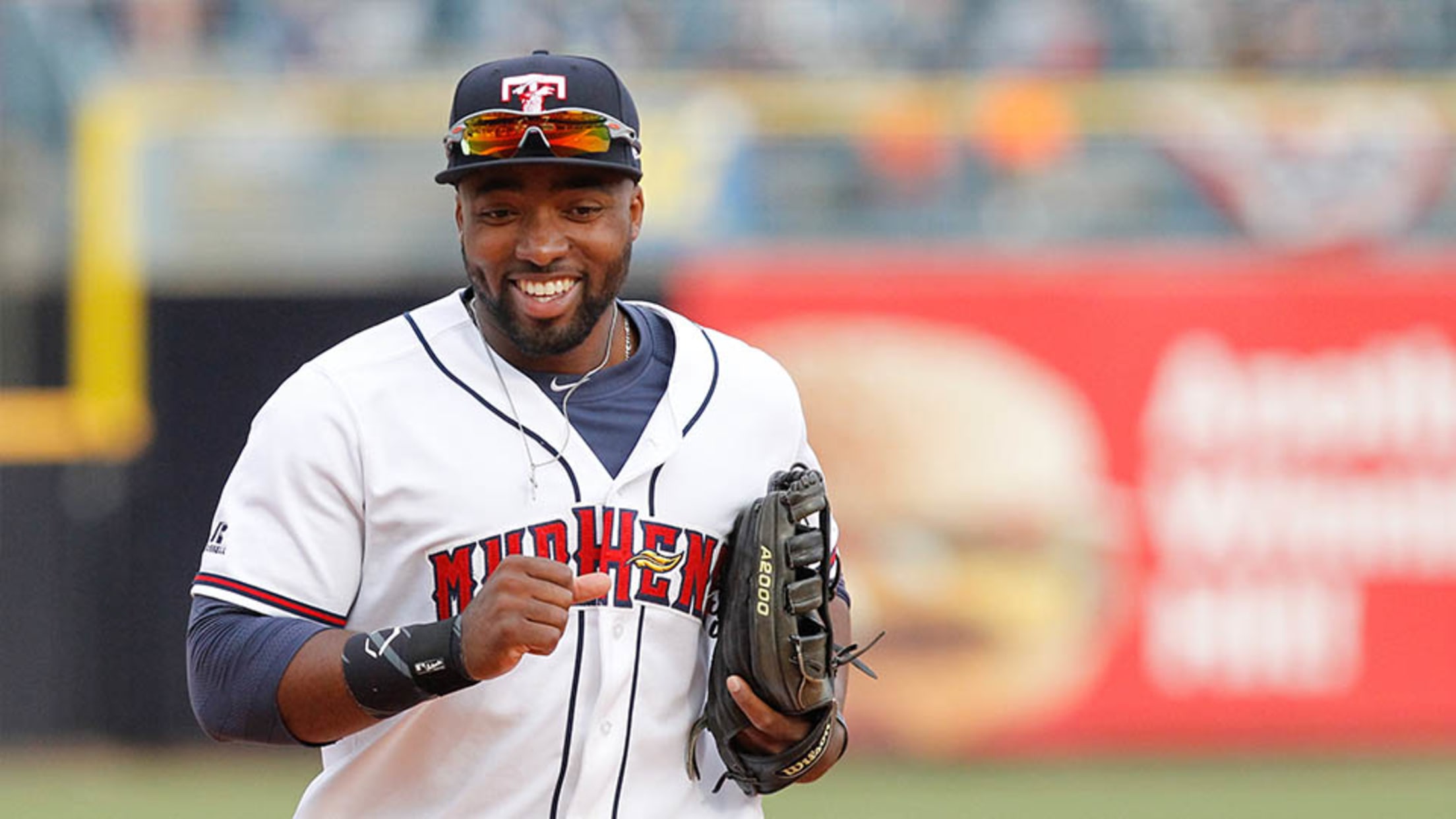 TOLEDO, Ohio - The Toledo Mud Hens were held to zero runs for the eighth time this year in Sunday's 7-0 home loss to Columbus.
TOLEDO, Ohio - The Toledo Mud Hens were held to zero runs for the eighth time this year in Sunday's 7-0 home loss to Columbus.
Limited to just five hits and three walks, the Mud Hens dropped their second straight at Fifth Third Field, as well as their 13th in the season-series against the Clippers.
Kyle Funkhouser (3-7, 8.53 ERA) lasted 3.0 innings and surrendered five runs on four hits in his sixth start since being assigned from Double-A Erie.
Christin Stewart went 3-for-4 in the third spot of Toledo's order and Chad Sedio reached on-base twice with a hit and walk.
The Mud Hens have finished in the single-digits for hitting in four of their last five games.
What Happened:
In the second inning, Columbus jumped out to a 4-0 lead.
Before there was even an out recorded, Connor Marabell doubled to left to score two and Adam Rosales single to left-center to bring home another.
Ernie Clement capped off the inning with an RBI single.
Funkhouser has given up four runs or more in 10 of his 18 starts with Toledo this season.
The Clippers turned a bases loaded and zero out situation in the third into a run before collecting a two-run home run off Matt Wotherspoon in their next at-bat.
Wotherspoon, the former long reliever for Triple-A Norfolk, signed a minor-league contract with Detroit on August 24 and has since made three appearances for the Mud Hens.
Mark Mathias' home run hit over the left-center wall was one-of-four hits allowed by Wotherspoon, the 2014 New York Yankees 34th-round pick, who went 3.0 innings and struck out four.
Will Vest made his first appearance with Toledo in close to three months, splitting time between High-A Lakeland and Double-A Erie for a majority of the summer, before earning the promotion on Saturday.
The 24-year-old native of Houston, Texas, lasted 2.0 innings and gave up a hit and walk while striking out two.
What's Next:
Spenser Watkins (5-5, 7.95 ERA) is probable to start Monday in the final game of the 2019 regular-season against Columbus.
Opening pitch from Fifth Third Field is at 1:05 p.m. (EST).
Live coverage is available on MiLB.TV, Buckeye Cable Sports Network, BCSNNation.com and Fox Sports 1230 WCWA-AM.
#RoadToDetroitReport (rankings according to the MLB.com 2019 Prospect Watch):
8. OF Daz Cameron: 0-for-4
14. RHP Beau Burrows : DNP (IL)
18: RHP Kyle Funkhouser: 3.0 IP, 4 H, 5 R, 5 ER, 5 BB, 3 K, 77 Pitches
27. OF Jacob Robson: DNP
30. OF Danny Woodrow: 0-for-4
Hens Notes:
• It was announced that right-hander Bryan Garcia, the No. 21 prospect in the Tigers' farm system, will make his major-league debut after having his contract purchased by Detroit on Sunday. Garcia was 3-0 with a 2.97 ERA in 33.1 innings with the Mud Hens this season.
• Fellow right-handed reliever John Schreiber was also recalled to Detroit on Sunday. In what was his second promotion to the major-leagues, Schreiber collected four saves with a 2.28 ERA in 59.1 innings with Toledo in 2019.
• The Mud Hens would add pitcher Jake Thompson to the now 24-man roster Sunday. The former 2012 second-round draft pick transferred from Double-A Erie where he pitched in one game. Thompson signed with Detroit on July 25 after being released by the KBO League's Lotte Giants in early June.