Mud Hens slug their way past Red Sox
Hill, Candelario and Lavarnway each homer in 7-4 win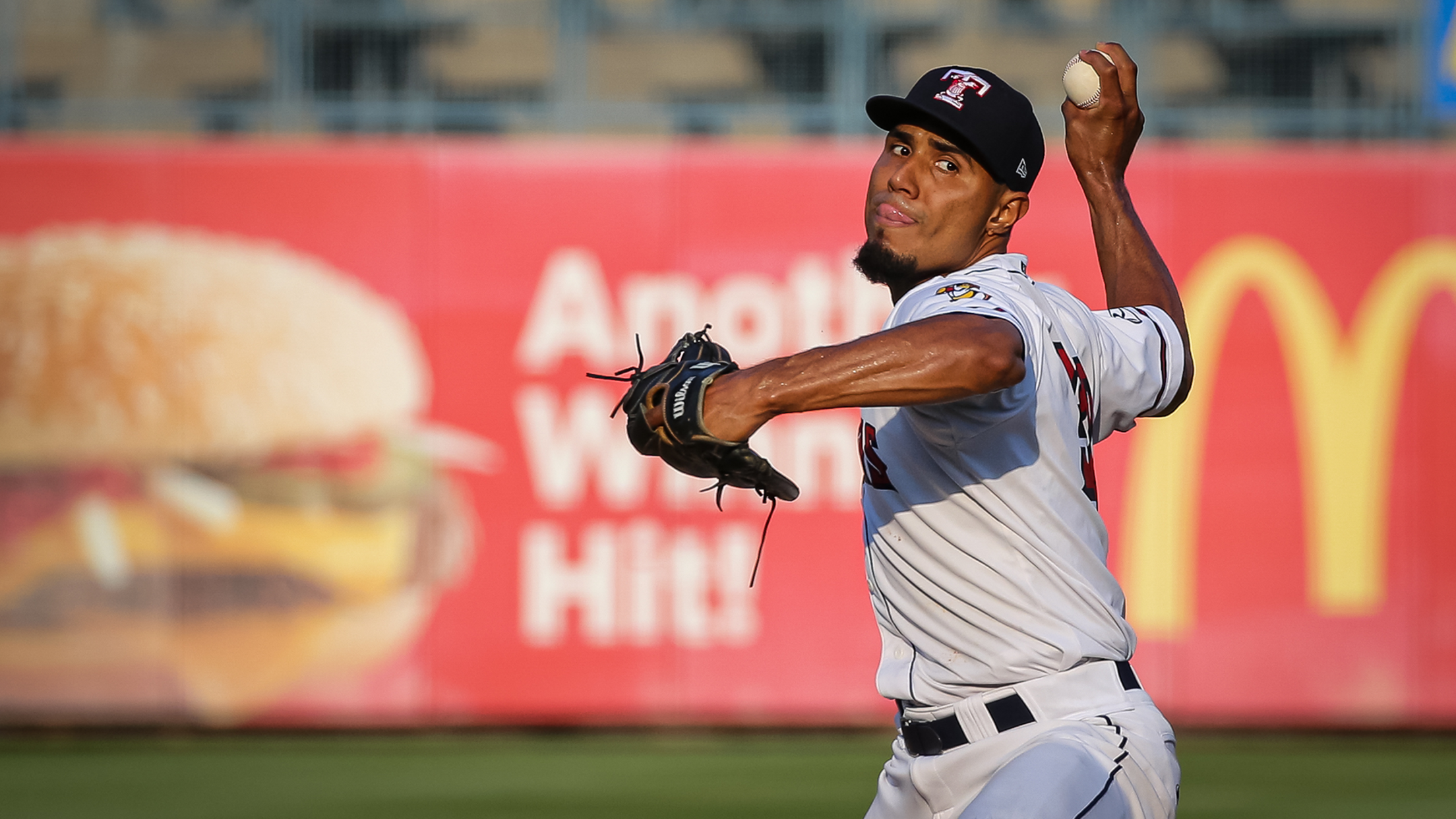 WORCESTER, MA - The Toledo Mud Hens defeated the Worcester Red Sox 7-4 on Friday night at Polar Park. Ricardo Pinto grabbed the win for the Mud Hens, he is now 2-1 on the season. Brian Keller picks up the loss for the Red Sox, he is 1-3 on the
WORCESTER, MA - The Toledo Mud Hens defeated the Worcester Red Sox 7-4 on Friday night at Polar Park. Ricardo Pinto grabbed the win for the Mud Hens, he is now 2-1 on the season. Brian Keller picks up the loss for the Red Sox, he is 1-3 on the season. Derek Law picked up the save, his 11th.
Derek Hill was a major contributor with two hits, picking up a solo home run and an RBI double, also scoring twice. Jacob Robson also smacked two hits, which were an RBI single and a double. Jeimer Candelario and Ryan Lavarnway clubbed home runs, both were the lone hit for the respective player. Trayce Thompson doubled and scored on the Lavarnway home run. Zack Short picked up a hit, and also walked and scored on the Hill double. Josh Lester also picked up a hit. Akil Baddoo walked and scored on the Robson single. Ryan Kreidler also picked up an RBI on a sacrifice fly, scoring Hill.
Nivaldo Rodriguez drew the start for the Mud Hens, pitching 4.0 innings, allowing one run on six hits, one walk and five strikeouts. Pinto earned the win in relief, going 2.0 innings, allowing two runs on three hits and three strikeouts. Nolan Blackwood pitched 1.0 innings, allowing two walks. Miguel Del Pozo pitched 1.0 inning, allowing one run on one hit, one walk and three strikeouts. Law pitched a perfect 1.0 inning, striking out two, earning his 11th save.
What's Next - The Toledo Mud Hens remain in Worcester for game five of the series with a 4:05 pm EST first pitch, following the 1:05 pm EST start on Sunday, the Mud Hens return home for a 12-game home stand, hosting the Scranton-Wilkes Barre Rail Riders for six games, followed by the Louisville Bats for six games to close June and open July.