Trenton Thunder Reveal 2021 Schedule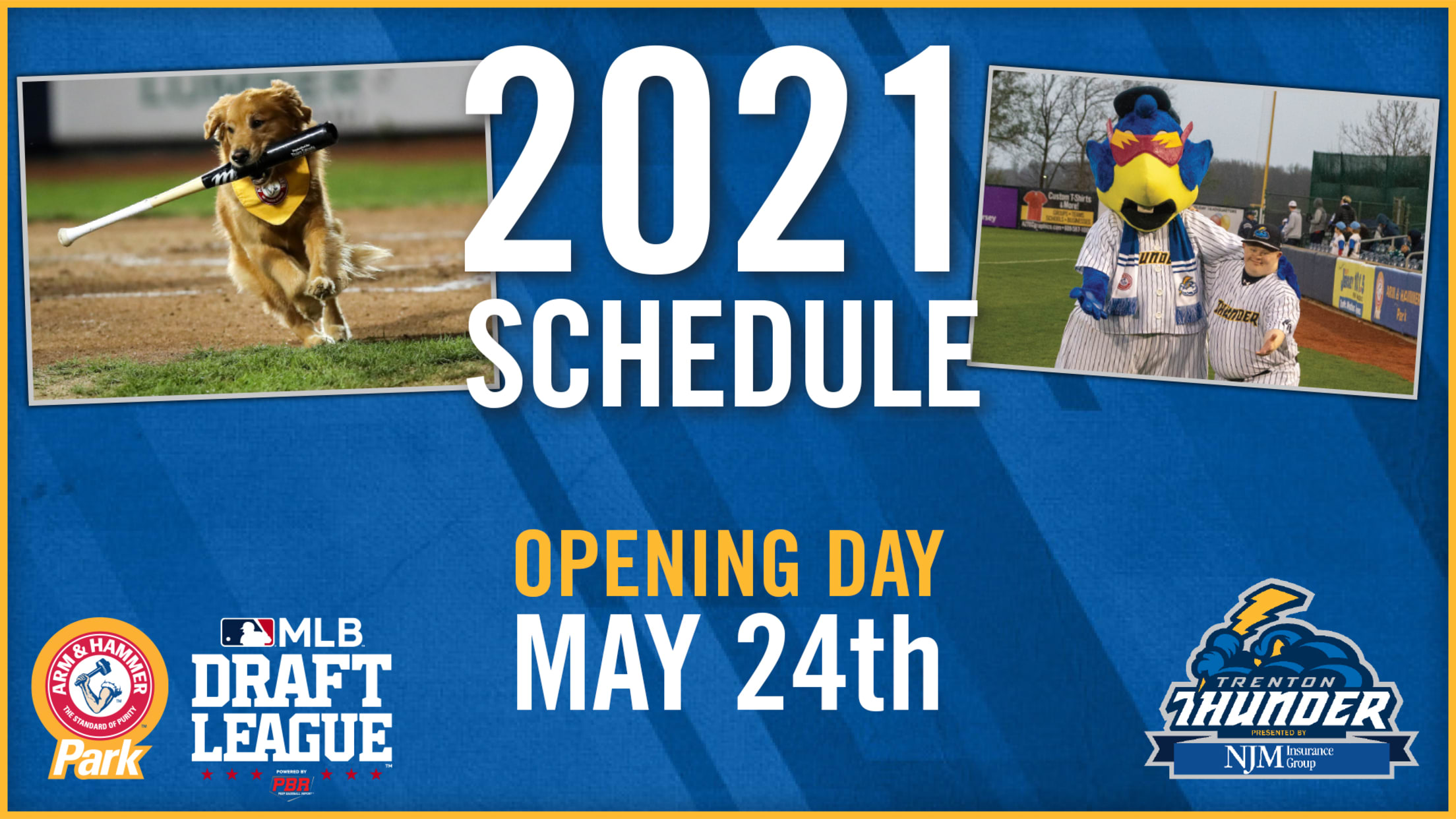 2021 SCHEDULE The Trenton Thunder, presented by NJM Insurance, are pleased to reveal their 2021 schedule. The season begins at home as the Thunder host the Frederick Keys on Monday, May 24th. The 34-game season will run until mid-August with an annual All-Star Break centered around the MLB Draft and
The Trenton Thunder, presented by NJM Insurance, are pleased to reveal their 2021 schedule.
The season begins at home as the Thunder host the Frederick Keys on Monday, May 24th. The 34-game season will run until mid-August with an annual All-Star Break centered around the MLB Draft and featuring our Thunder players. The MLB Draft League features matchups with the 5 other teams in the MLB Draft League: Mahoning Valley Scrappers, State College Spikes, West Virginia Black Bears, Williamsport Crosscutters, and Frederick Keys.
The Trenton Thunder enter an exciting new chapter in 2021 for New Jersey baseball as founding members of the brand new MLB Draft League. The MLB-affiliated league will be anchored in NJ by the top-rated Trenton Thunder organization and will be recognized as the Premier League in the country focused on baseball's top prospects eligible to be drafted by MLB Clubs each summer.
A schedule including game times, fireworks, and promotions for the 2021 season will be announced at a later date.
Fans that were issued a credit for the 2021 season can expect more information provided to them via email and a Thunder Representative will be in touch soon!
-----
The Trenton Thunder have drawn over 10 million fans to ARM & HAMMER Park over 27 years and have won the three major awards that Minor League Baseball teams can win; the Johnson Trophy for the "Nation's Best Franchise" (2005), the Larry MacPhail Trophy for Outstanding Club Promotion (2003) and the Bob Frietas Award for Long-Term Success (1998, given by Baseball America). The team has given back over $7.5 million worth of goods, services, and monetary donations through Trenton Thunder Charities, under the Grand Slam We Care Foundation umbrella.