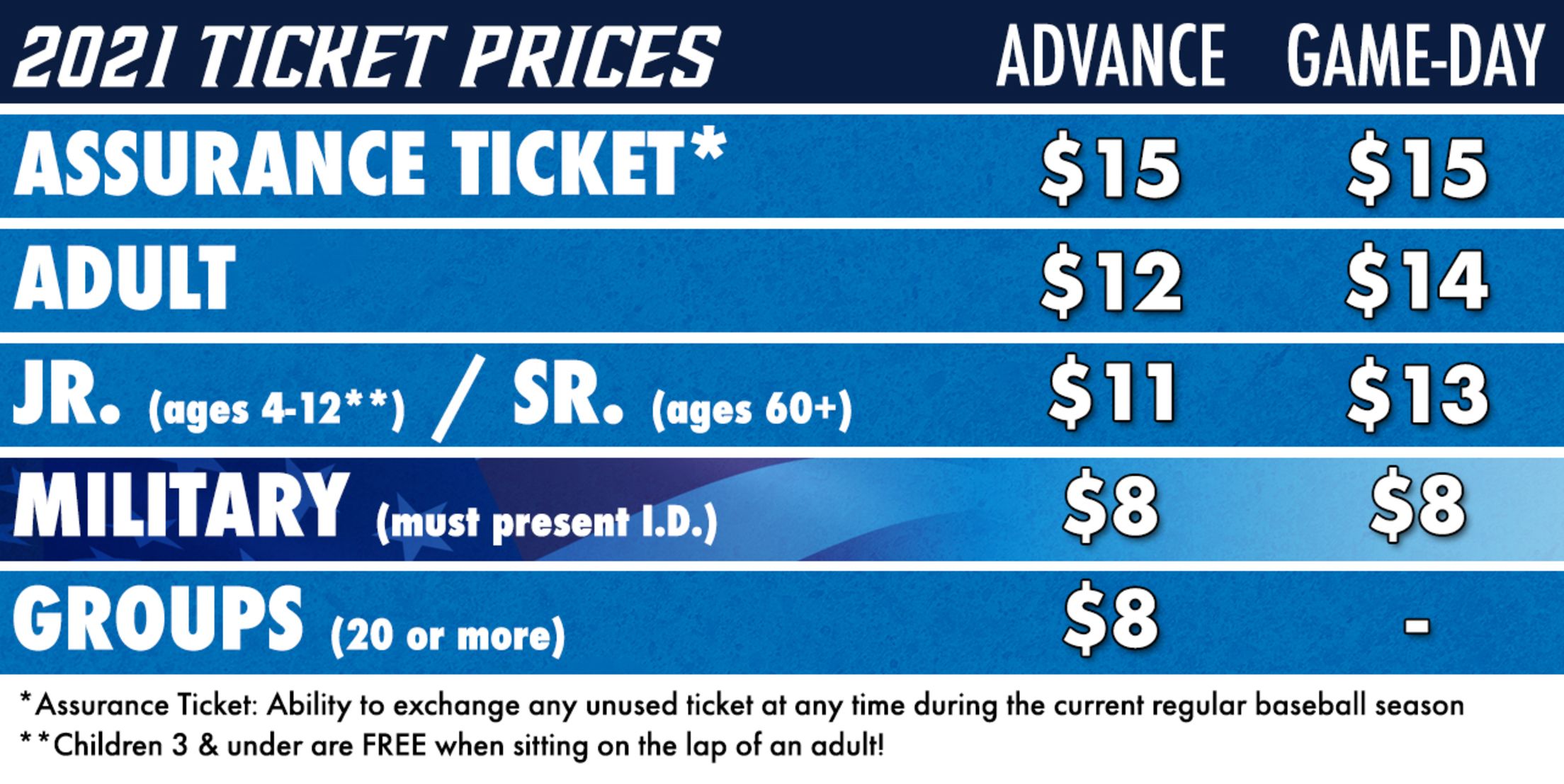 Handicapped Accessibility & Seating
Handicapped parking spaces are located near the main entrance to the stadium and along the Rt. 29 side of the stadium (enter through reserved parking lot off Rt. 29 southbound).
A ramped entrance for handicapped patrons is located on the third base side of the stadium. Elevator access to the seating bowl and luxury seats is available by entering the green door to the left of the ticket windows labeled "Thunder Executive Offices".
Reserved seating areas for wheelchairs are located on the crosswalk behind seating sections 108, 110, 113 and 115. One accompanying seat can be purchased along with a wheelchair spot. Because ticket availability in these areas are limited, we recommend ordering the tickets in advance to ensure the reserved seats.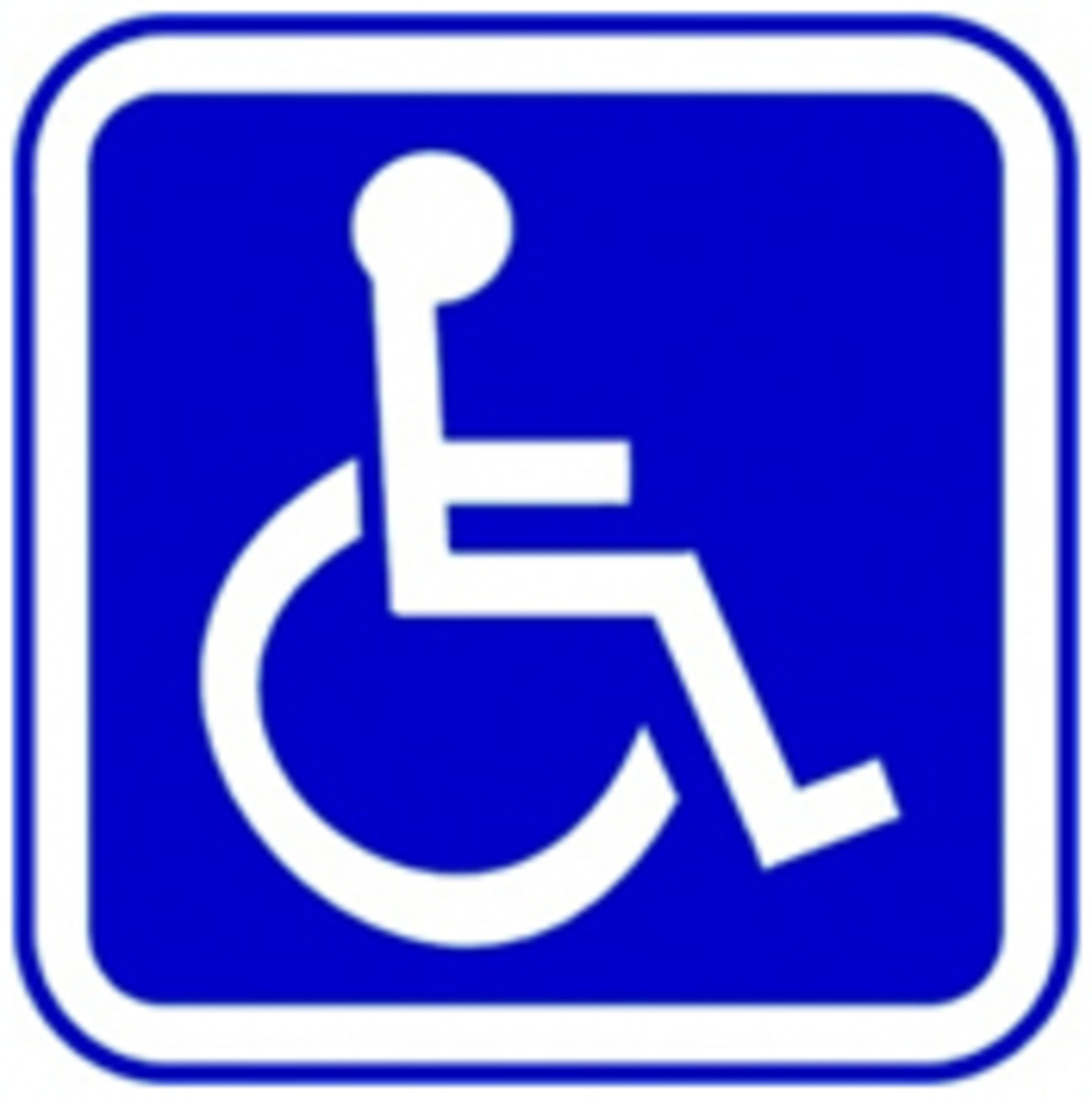 *These policies may be amended at any time without notice.
When purchasing a ticket to a Trenton Thunder Game or Special Event, please make note of the following:
No Refunds or Exchanges.
Tickets can not be replaced if lost or destroyed. Please keep your ticket away from extreme light and/or heat. If your tickets are stolen, you must file a report with your local police department. When the Thunder Ticket Office receives the report, we can issue a duplicate ticket.
Rain Check.
In the event a legal game is not played, tickets can be exchanged for equal or lesser value tickets to any subsequent regular, same season game, subject to availability. Tickets must be exchanged on a ticket for ticket basis at the Trenton Thunder Ticket Office or in advance by mail. A game is considered legal after five innings are played, except when the Thunder are leading after 4 1/2 innings. Suspended game tickets can not be exchanged. If a ticket is complimentary ($0.00 value), it is neither refundable nor exchangeable. A rain check is void after one legal game of a double-header is played.
Event dates and times are subject to change without notice.
All promotional items are limited to a first-come, first-served basis.
All promotional items are based upon availability and can not be reserved.
Conditions of Acceptance.
Tickets are a revocable license, subject to termination with denial of admission at management discretion upon refund of the purchase price and subject to revocation with denial of admission or removal from the facility without compensation, should the holder act in a disorderly manner or violate management's rules and regulations. Holder voluntarily assumes all risks and dangers incidental to the game or event for which a ticket is issued, whether occurring prior to, during, or after the same, including, without limitation, injury from thrown or batted balls, bats, or other objects, acts of others, etc. Holder also agrees that the facility, promoter, organization, agents, participants, league, teams, players, or related persons are not responsible or liable for any injuries, expenses, claims, or liabilities resulting from or related to such cases. Holder agrees not to transmit or aid in transmitting any description or picture of this game or event. Breach of the foregoing terminates the license. Holder grants permission to the facility and organization sponsoring a game or event and their designees to utilize the holder's image or likeness in communication with any broadcast or other reproduction of the game event. The resale or attempted resale of a ticket at any price is grounds for seizure and cancellation of the ticket without compensation. Tickets obtained from unauthorized sources may be lost, stolen, or counterfeited, and if so, are void.
Food and Beverage Policy
Eastern League rules prohibit fans from bringing outside food or beverage into Trenton Thunder Ballpark.
Dress Code
All fans are expected to be dressed in acceptable attire at all times. The Thunder reserve the right to ask anyone with clothing deemed to be derogatory, profane, or offensive to remove or cover up the item. Those who refuse will be denied entry or removed from Trenton Thunder Stadium.
INTERNET TICKET BUYING POLICIES
PRIVACY POLICY: We respect and are committed to protecting your privacy. We may collect personally identifiable information when you visit our site. We also automatically receive and record information on our server logs from your browser including your IP address, cookie information, and the page(s) you visited. We will not sell your personally identifiable information to anyone.
SECURITY POLICY: Your payment and personal information are always safe. Our Secure Sockets Layer (SSL) software is the industry standard and among the best software available today for secure commerce transactions. It encrypts all of your personal information, including credit card number, name, and address, so that it cannot be read over the internet.
REFUND POLICY: All sales are final and there are No Refunds or Exchanges. In the event that a game is not played, specific exchange instructions will be given by the Trenton Thunder.