Marceaux, Rooster Tails Spray Past Spokane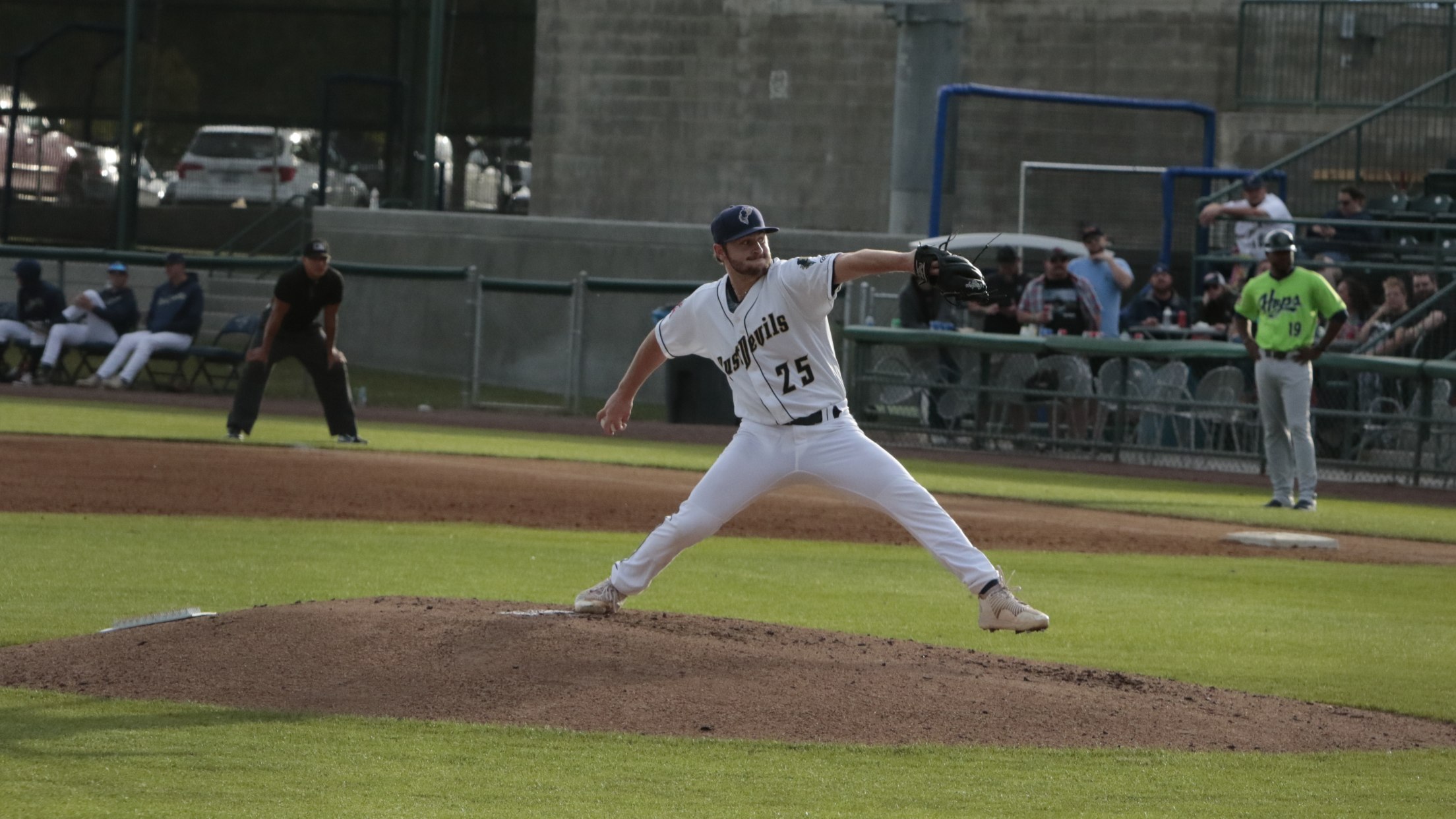 Landon Marceaux threw eight shutout innings and made early run support stand up for the Columbia River Rooster Tails (10-19 2H, 39-53), who beat the Spokane Indians (14-14 2H, 48-44) by a 3-0 score Saturday night at Gesa Stadium. Marceaux (4-5) allowed only two hits in his eight innings of
Landon Marceaux threw eight shutout innings and made early run support stand up for the Columbia River Rooster Tails (10-19 2H, 39-53), who beat the Spokane Indians (14-14 2H, 48-44) by a 3-0 score Saturday night at Gesa Stadium.
Marceaux (4-5) allowed only two hits in his eight innings of work, striking out eight Indians batters and walking only one in 92 pitches, 68 of which were strikes. The LSU Tigers alum retired 11 of the last 12 batters he faced and did not allow a runner past second base in his outing, his longest as a professional.
The Rooster Tails got things going at the plate in the 1st inning, taking advantage of free passes from Indians starter Mike Ruff (6-6). Kyren Paris was hit by a pitch leading off the inning, stealing second base to get in scoring position. Osmy Gregorio then singled up the middle, scoring Paris for a 1-0 Columbia River lead.
Mike Peabody then came up after a Gabe Matthews walk and Joe Stewart getting hit by a pitch in his first pro at-bat. He hit a fly ball to right, far enough to score Gregorio from third for a 2-0 advantage.
The score stayed that way all the way to the bottom of the 8th inning, when Paris came back up and crushed a home run over the left center field wall for his fourth longball of the season. The homer gave the Rooster Tails a 3-0 lead and provided the game's final margin.
Glenn Albanese pitched the 9th inning for his fourth save, allowing a hit but finishing the game with a strikeout.
Both Los Angeles Angels 2022 1st round draft pick Zach Neto and Stewart, the Angels' 9th round pick, made their professional debuts. Neto got his first hit in the pros in the 4th inning, a grounder that found its way through the left side. The shortstop went 1 for 4 on the night, with a walk. Stewart went 0-3 on the night, reaching base on the hit-by-pitch in the 1st inning.
The win ended a five game losing streak for the Rooster Tails, who will go for a second straight win at 7:05 p.m. Sunday night at Gesa Stadium. A pair of lefties will duel, with Brent Killam going for Columbia River and Mason Green going for Spokane.
The game broadcast begins with the King Beverage Budweiser Pregame Show at 6:50 p.m. at dustdevilsbaseball.com and the MiLB First Pitch app.
Tickets for Sunday night's game and all games are on sale now. Ticket packages are also available and start at just $99, and special ticket rates are available for groups of 20 or more. For more information on Dust Devils single game, season, mini-plan (11, 22, 33) and group tickets, visit dustdevilsbaseball.com or call 509-544-8789.