July 8, 2021: Rain Shortens ValleyCats Homestand
Homestand and Series Finale Called Off By Inclement Weather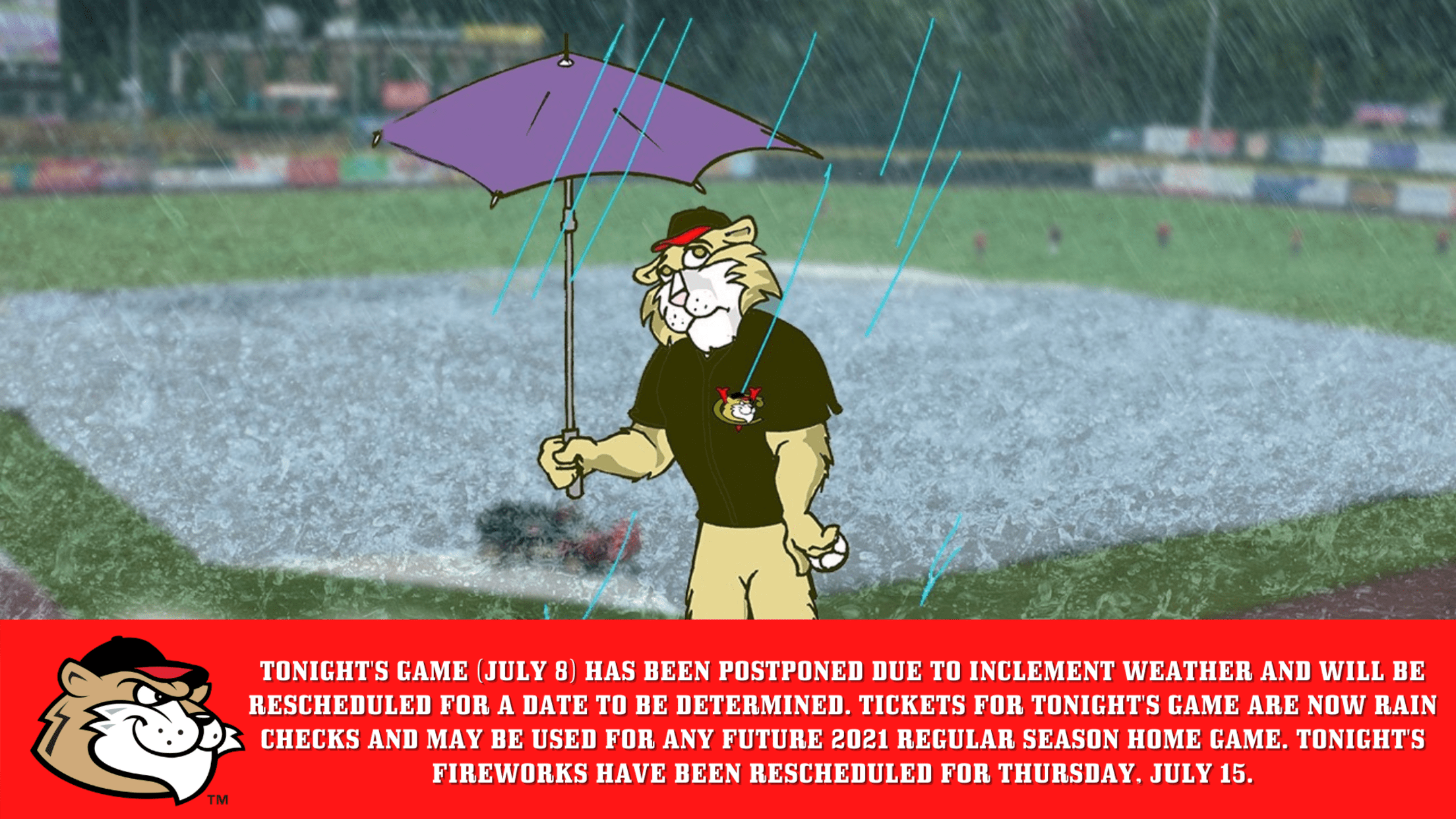 TROY, NY - Tonight's Game (July 8) against the New York Boulders has been postponed due to inclement weather and will be rescheduled for a date to be determined. Tickets for tonight's game are now rain checks and may be used for any future 2021 regular season home game. Tonight's
TROY, NY - Tonight's Game (July 8) against the New York Boulders has been postponed due to inclement weather and will be rescheduled for a date to be determined. Tickets for tonight's game are now rain checks and may be used for any future 2021 regular season home game. Tonight's fireworks have been rescheduled for Thursday, July 15.
RAIN OUT FAQ's: https://atmilb.com/3xFtRTf
The ValleyCats embark on a weekend trip to Sussex County before returning home for Capital Region Baseball Heritage Night featuring Los Puentes de Tri-City and a Jorge Posada Bobblehead Giveaway presented by American National Insurance. Click here for tickets.