July 9, 2021: Rain Puts Another Doubleheader on ValleyCats' Schedule
'Cats Drop Game One Before Storm Rolls In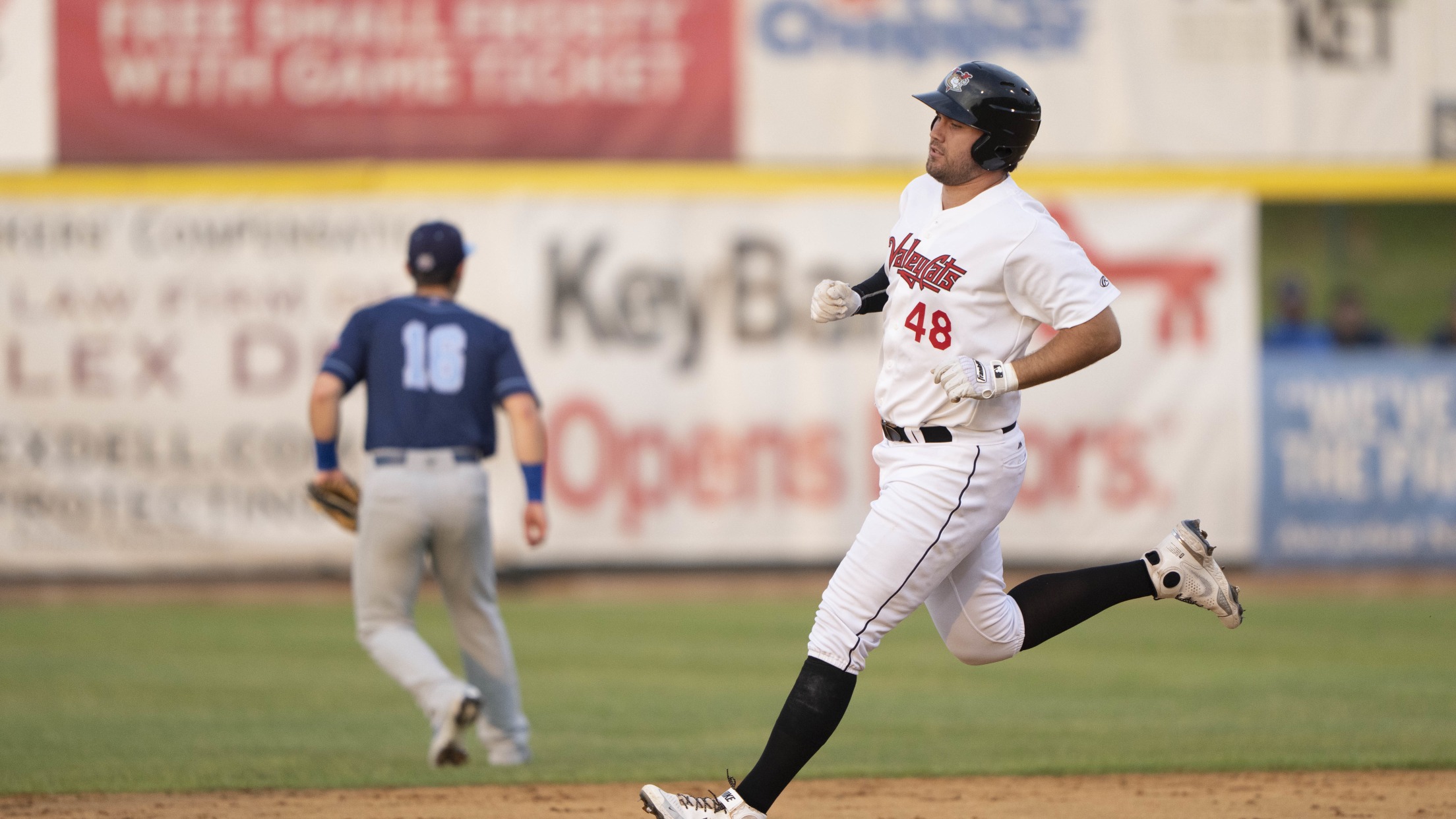 AUGUSTA, NJ - Following Thursday's rain out against the New York Boulders, the Tri-City ValleyCats (16-20) embarked on a weekend trip to Augusta, New Jersey to take on the Sussex County Miners (23-11) in a second consecutive (scheduled) series featuring four games in three days. In game one, the ValleyCats
AUGUSTA, NJ - Following Thursday's rain out against the New York Boulders, the Tri-City ValleyCats (16-20) embarked on a weekend trip to Augusta, New Jersey to take on the Sussex County Miners (23-11) in a second consecutive (scheduled) series featuring four games in three days.
In game one, the ValleyCats were rudely welcomed back to Skylands Stadium. Over the first three innings of play, the Miners tallied six runs on Tri-City right-hander Austin Cline (1-1), while Sussex County starter Baylor Sundahl (1-0) held the 'Cats to just one hit in five and one-third of an inning of work. The Miners' bullpen would finish the job, with Jalen Miller Sr. and Tyler Luneke holding the 'Cats to just one baserunner following Sundahl's departure. The only 'Cats to reach base in game one were Brad Zunica (single), Willy Garcia (single and walk), and Nelson Molina (walk). Trevor Damron was a bright spot for the 'Cats. Damron allowed one hit and zero runs over two and two-thirds of an inning of work.
Game two of tonight's twin bill would be called off due to inclement weather just moments before first pitch. It will be made up as a doubleheader tomorrow night starting at 4:05 PM.
GAME 1 FINAL: Sussex County 6, Tri-City 0
W: Baylor Sundahl (1-0)
L: Austin Cline (1-1)
The ValleyCats continue their weekend trip to Sussex County tomorrow before returning home for Capital Region Baseball Heritage Night featuring Los Puentes de Tri-City and a Jorge Posada Bobblehead Giveaway presented by American National Insurance. Click here for tickets.