ValleyCats Erupt For 13 Runs, Beat Greys 13-1
Every 'Cat Reaches Base in Win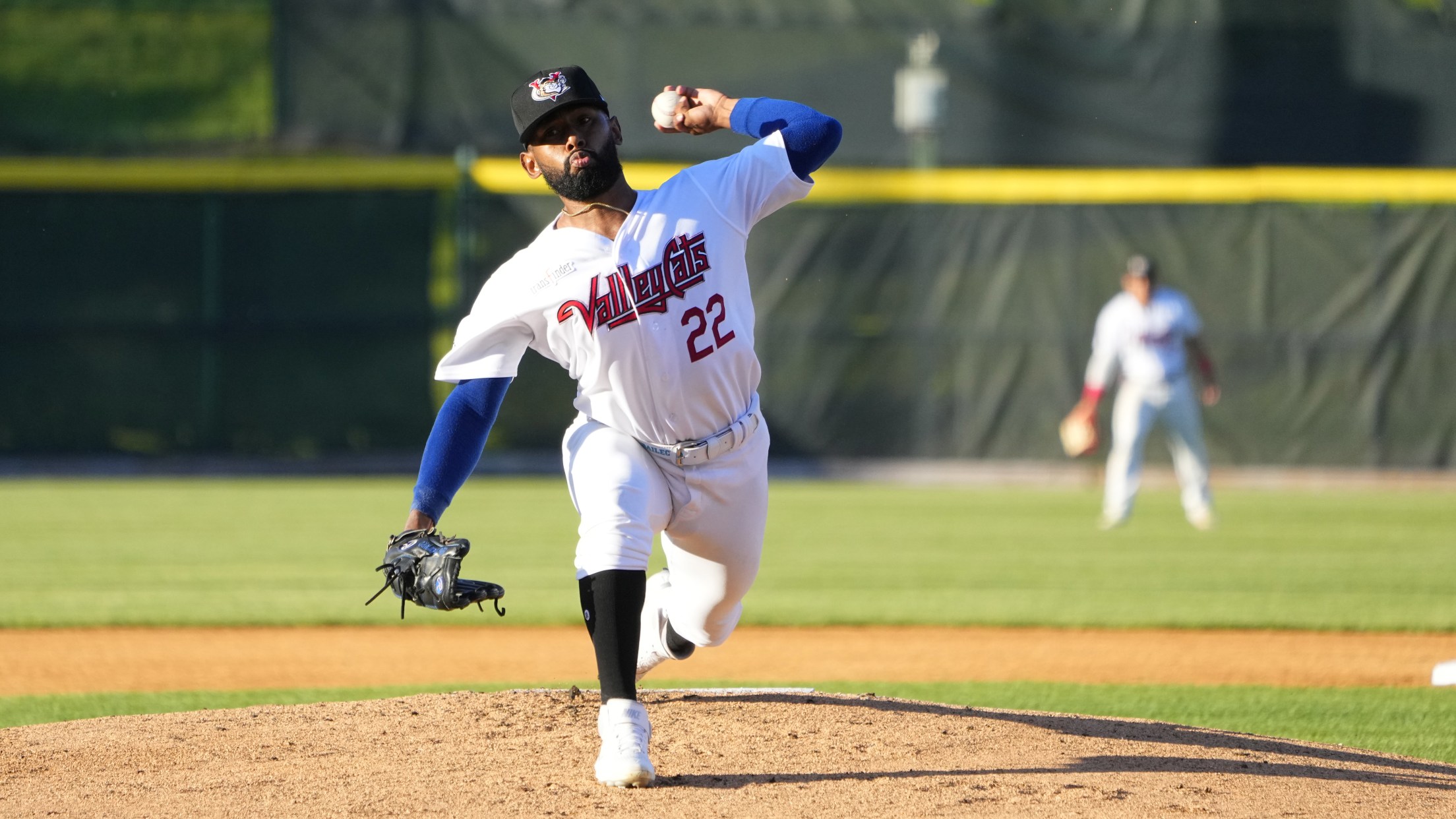 TROY, NY - The Tri-City ValleyCats and Empire State Greys wrapped up their three game weekend series at Joseph L. Bruno Stadium on Sunday afternoon. Leo Crawford made the start for Tri-City on Sunday, while the Greys sent Jordan Powell to the mound. The first two innings for Crawford were
TROY, NY - The Tri-City ValleyCats and Empire State Greys wrapped up their three game weekend series at Joseph L. Bruno Stadium on Sunday afternoon.
Leo Crawford made the start for Tri-City on Sunday, while the Greys sent Jordan Powell to the mound.
The first two innings for Crawford were almost flawless, only giving up two hits to the Greys offense over that span. The 'Cats offense would get rolling in the bottom half of the second inning. Denis Phipps would lead the inning off with a double, bringing Willy Garcia to the plate. The ValleyCats right fielder would launch a two-run shot into deep center field for the first two runs of the afternoon. Following a Juan Silverio single, Jonah Girand launched a home run of his own off of Powell to make it a 4-0.
The only run of the game for the Greys would come on a Trey Woosley single in the top of the third inning, plating Jose Mercado who started the inning off with a single and stole second base.
The bottom half of the third inning, the ValleyCats offense exploded. Four home runs were launched in the inning. Brad Zunica would launch a two-run shot, bringing Denis Phipps in to score. Willy Garcia would go back to back with Zunica, adding a solo shot. The line up would flip over after Jonah Girand and Juan Silverio reached base, and Pavin Parks would unleash on a fastball from Powell, clearing the centerfield fence. Bell would launch the second back to back sequence of the inning, a solo shot off reliever Donny Speranza, the 'Cats would send 12 hitters to the plate, plating seven.
The ValleyCats would plate two more in the game, a Brad Zunica single brought Jesus Lujano around to score in the bottom of the sixth, and a Pavin Parks single plated Carson McCusker in the seventh.
Jaylen Smith and David Stiehl would take care of the Greys in the last two innings out of the bullpen, each firing a scoreless frame.
The 'Cats return home on Friday, July 1st as they host the Empire State Greys for a weekend seriesFirst pitch is scheduled for 7 PM. Get your tickets today by calling 518-629-CATS, visiting the team's box office, or logging on to tcvalleycats.com.
FINAL | (19-19) TRI-CITY 13 (1-36) EMPIRE STATE 1
W: LEO CRAWFORD (1-2)
L: JORDAN POWELL (0-2)
SV:
ATTENDANCE: 2,204