July 1, 2021: Rain Shortens Game One, Cancels Game Two of Doubleheader Against Jackals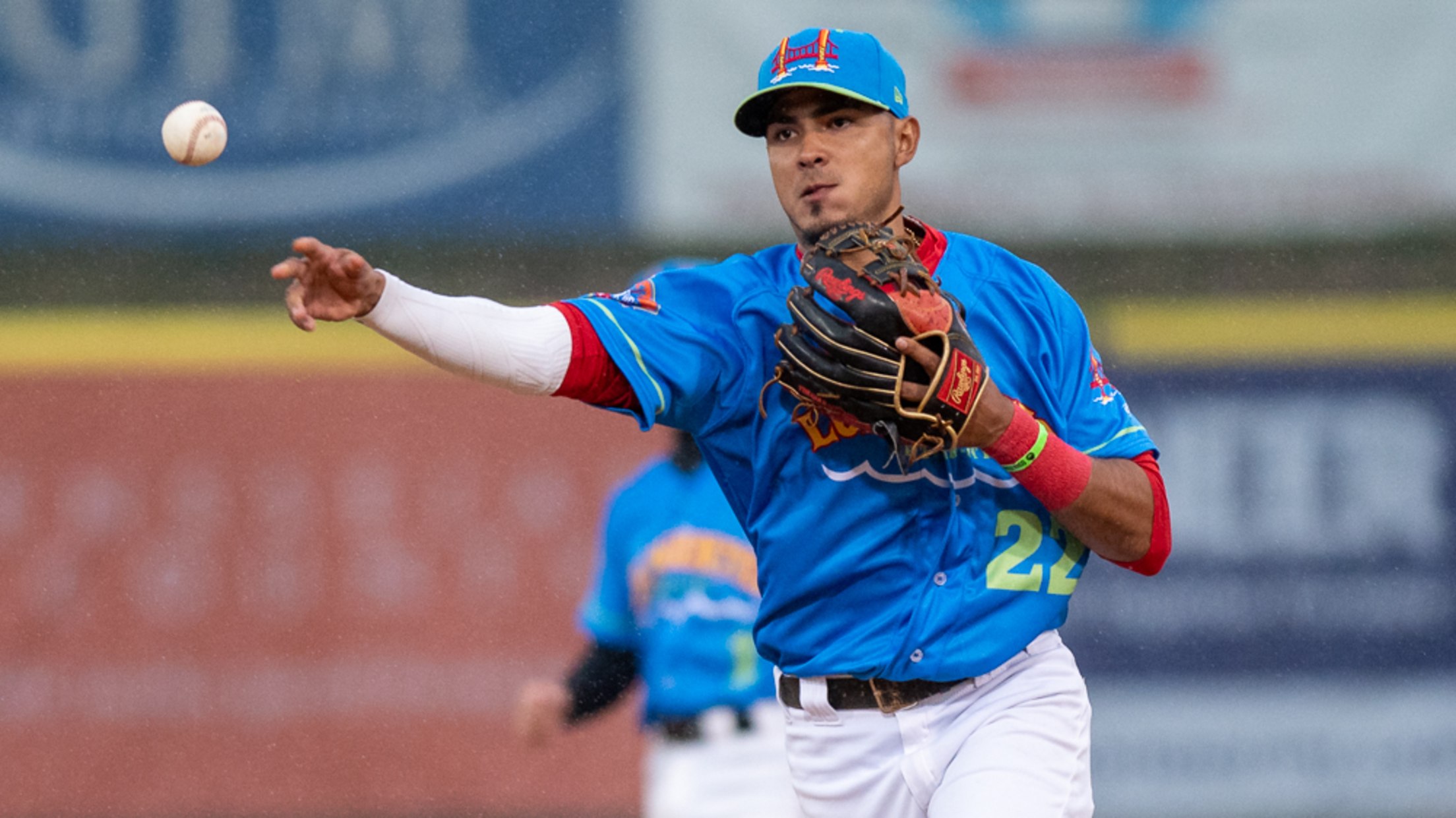 LITTLE FALLS, NJ - The Tri-City ValleyCats (11-18) took the field against the New Jersey Jackals (16-13) on a gloomy Little Falls day to play what was supposed to be a doubleheader: the conclusion of Wednesday's nine-inning game, followed by a seven-inning game to conclude the series. Mother Nature had
LITTLE FALLS, NJ - The Tri-City ValleyCats (11-18) took the field against the New Jersey Jackals (16-13) on a gloomy Little Falls day to play what was supposed to be a doubleheader: the conclusion of Wednesday's nine-inning game, followed by a seven-inning game to conclude the series. Mother Nature had other plans.
ValleyCats reliever Eddy Tavarez (1-0) took the mound in the same high-pressure situation the 'Cats found themselves in last night: bottom of the fourth, runners on first and third, one out. He would get out of the jam without surrendering a run, maintaining the one-to-one tie.
Nelson Molina would lead off the sixth with his fourth home run since joining the team a week and a half ago, and then the clouds rolled in. The game would be delayed, following a scoreless bottom of the sixth by Tri-City right-hander Troy Cruz, and eventually called off. Tri-City was awarded the win due to the game going past the five-inning mark. Game two of tonight's doubleheader has been postponed as the rain continues to fall in New Jersey. It will be played as part of a twin bill of seven-inning games starting at 5 PM on August 10.
FINAL/6: Tri-City 2, New Jersey 1
W: Eddy Tavarez (1-0)
L: Jason Zgardowski (2-1)
S: Troy Cruz (1)
Tri-City returns home tomorrow for "Reopening Day" as the 'Cats open their gates to 100% capacity for the first time since 2019, and will celebrate Independence Day at "The Joe" this weekend! Click here for tickets.