July 15, 2021: ValleyCats Sweep Doubleheader and Series in HR Derby
Tri-City Takes Sole Possession of First Place in Atlantic Division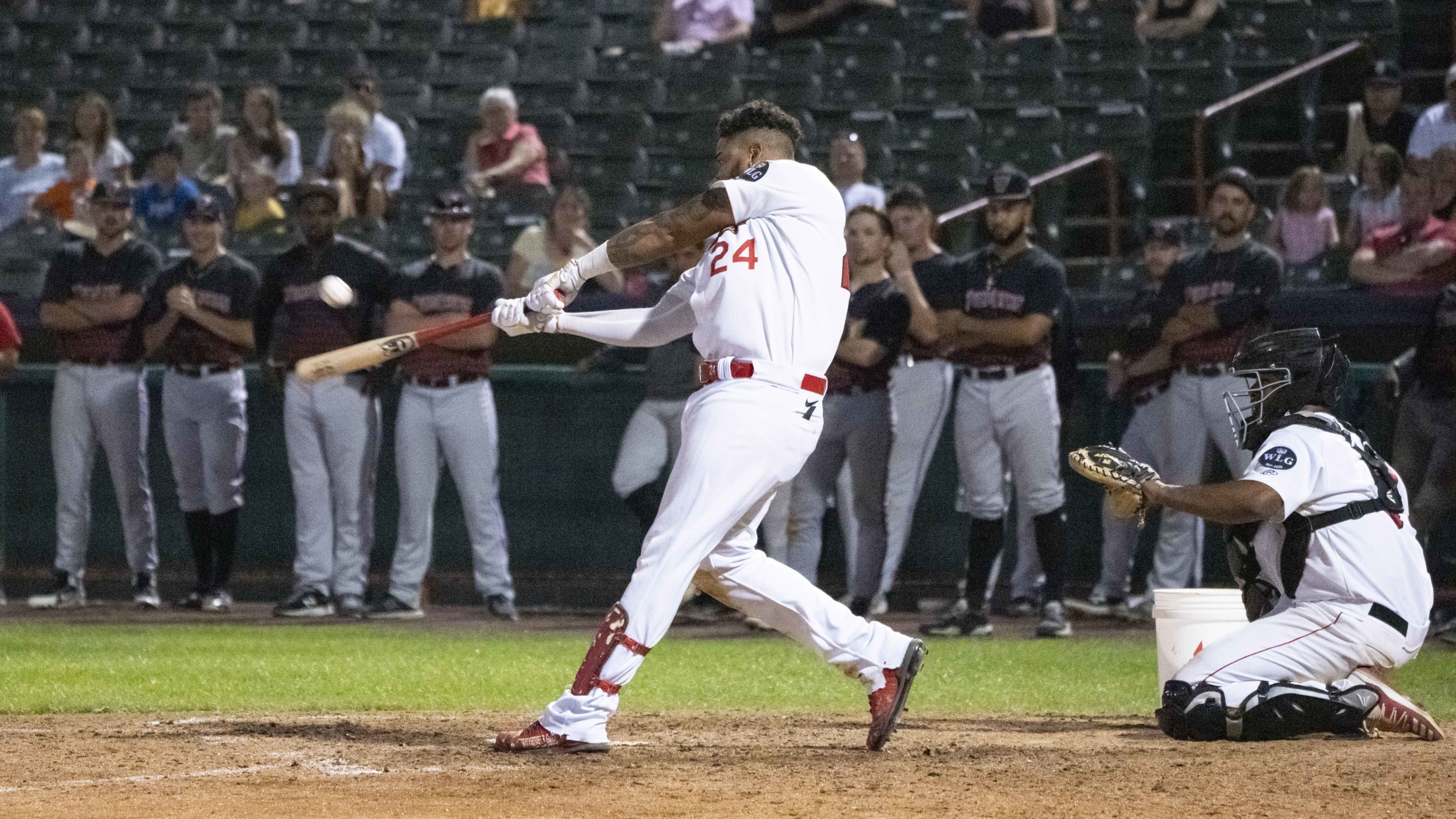 TROY, NY - The Tri-City ValleyCats (20-22) entered Thursday with the chance to do something they have not done yet as members of the Frontier League: take sole possession of first place in the Atlantic Division. Standing in the way of this potential feat were the visiting Washington Wild Things
TROY, NY - The Tri-City ValleyCats (20-22) entered Thursday with the chance to do something they have not done yet as members of the Frontier League: take sole possession of first place in the Atlantic Division. Standing in the way of this potential feat were the visiting Washington Wild Things (19-23), looking to bounce back from their six-to-three loss on Tuesday to the 'Cats.
GAME 1: Tri-City 5, Washington 0
W: Josh Hiatt (4-1)
L: Kevin Pimentel (4-4)
The ValleyCats got a dominant performance from starter Josh Hiatt (4-1), who tossed a seven-inning shutout, taking a no-hitter into the sixth, and surrendering three hits and striking out four. Hiatt would finish the 'Cats third complete game shutout of the year in eighty-six pitches. The ValleyCats offense would provide him with more than enough to get the win, crossing the plate five-times, including home runs by Denis Phipps and Chris Kwitzer.
The win would give the ValleyCats sole possession of first place for the first time this season. Going into game two, the 'Cats would lead Equipe Quebec and the New York Boulders by half of a game.
*GAME 2: Tri-City 1, Washington 1 *
Home Run Derby: Tri-City 2, Washington 1
Approximately thirty minutes after the completion of game one, the 'Cats and Wild Things were back at it. The second game would not be nearly as high-scoring as the first for the 'Cats, as both teams would be held to one run in a "Johnny Wholestaff" game, as 'Cats skipper Pete Incaviglia would put it.
In a Joseph L. Bruno Stadium first, game two of today's doubleheader was decided by a home run derby. The fans flocked to the berm as Denis Phipps stepped into the box. He would answer their calls with a liner to left to give the 'Cats a one-run lead after one round. That would be the 'Cats last run until the third and final round, when Willy Garcia would break a one-to-one tie with a shot to the berm, securing the 'Cats win, and cushioning their newly-acquired division lead.
The first-place ValleyCats kick off an important weekend set against Equipe Quebec tomorrow at "The Joe" for "Wizard Night!" Click here for tickets.