July 20, 2021: Tri-City Falls in Game One at Sussex County
ValleyCats Streak Ends at Four Wins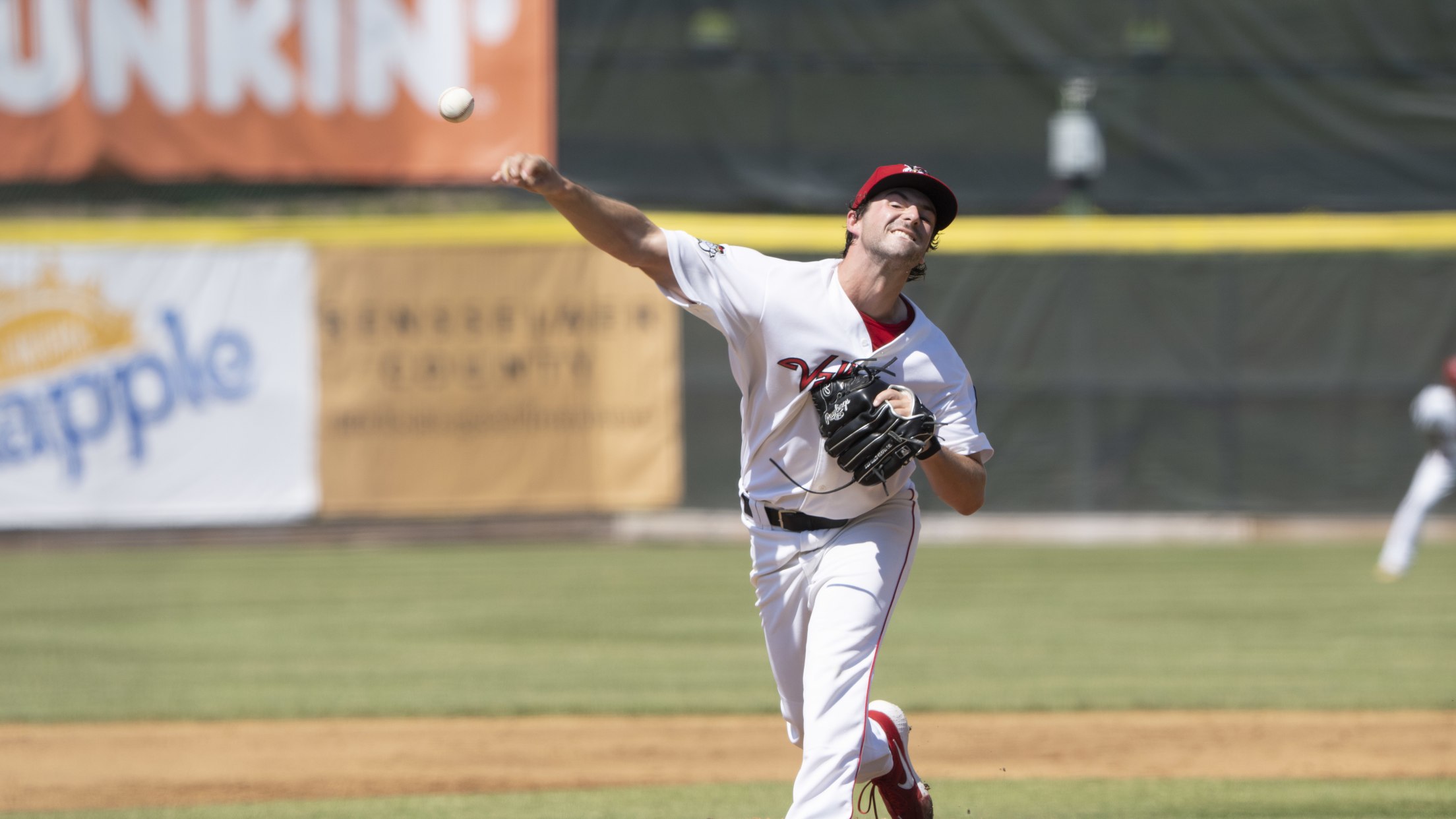 AUGUSTA, NJ - Coming off of a rain-filled weekend featuring one-and-a-half innings of baseball following Friday's contest, the Tri-City ValleyCats (21-23) made there way down to Skylands Stadium in Augusta, New Jersey to take on the Northeast Division-leading Sussex County Miners (30-15). Fresh off of being named the Frontier League's
AUGUSTA, NJ - Coming off of a rain-filled weekend featuring one-and-a-half innings of baseball following Friday's contest, the Tri-City ValleyCats (21-23) made there way down to Skylands Stadium in Augusta, New Jersey to take on the Northeast Division-leading Sussex County Miners (30-15).
Fresh off of being named the Frontier League's "Pitcher of the Week," Josh Hiatt (4-2) took the mound for the 'Cats as they looked to extend their winning streak to five games and add on to their Atlantic Division lead. Hiatt delivered an uncharacteristically short outing, surrendering four runs in the second inning, and only lasting three innings. Looking to hold the Miners where they were, Tri-City skipper Pete Incaviglia turned to his bullpen, which after a rough start to the season has been dominant as of late. Hiatt would not be the only Tri-City arm to struggle against the Miners, as relievers Jose Cruz, Erick Heredia, and Jake Dexter would combine to allow ten runs in five innings.
Offensively, the 'Cats struggled to get on the board. Following a first inning double by Oscar Campos, Tri-City was held hitless until midway through the fifth inning. Tri-City crossed the plate for the first and only time in the seventh thanks to a Denis Phipps leadoff solo shot to the deepest part of the ballpark.
F**INAL: Sussex County 14, Tri-City 1**
W: Mike Castellani (5-2)
L: Josh Hiatt (4-2)
The ValleyCats face off with the Miners twice more this week before returning to Joseph L. Bruno Stadium this weekend for a pivotal Atlantic Division matchup featuring five games in three days against Equipe Quebec. Click here for tickets.