ValleyCats Break Game Open Late, Take Game One from Joliet
'Cats Plate 12, Steal 7 Bases, and Walk 13 Times in Road Trip Opener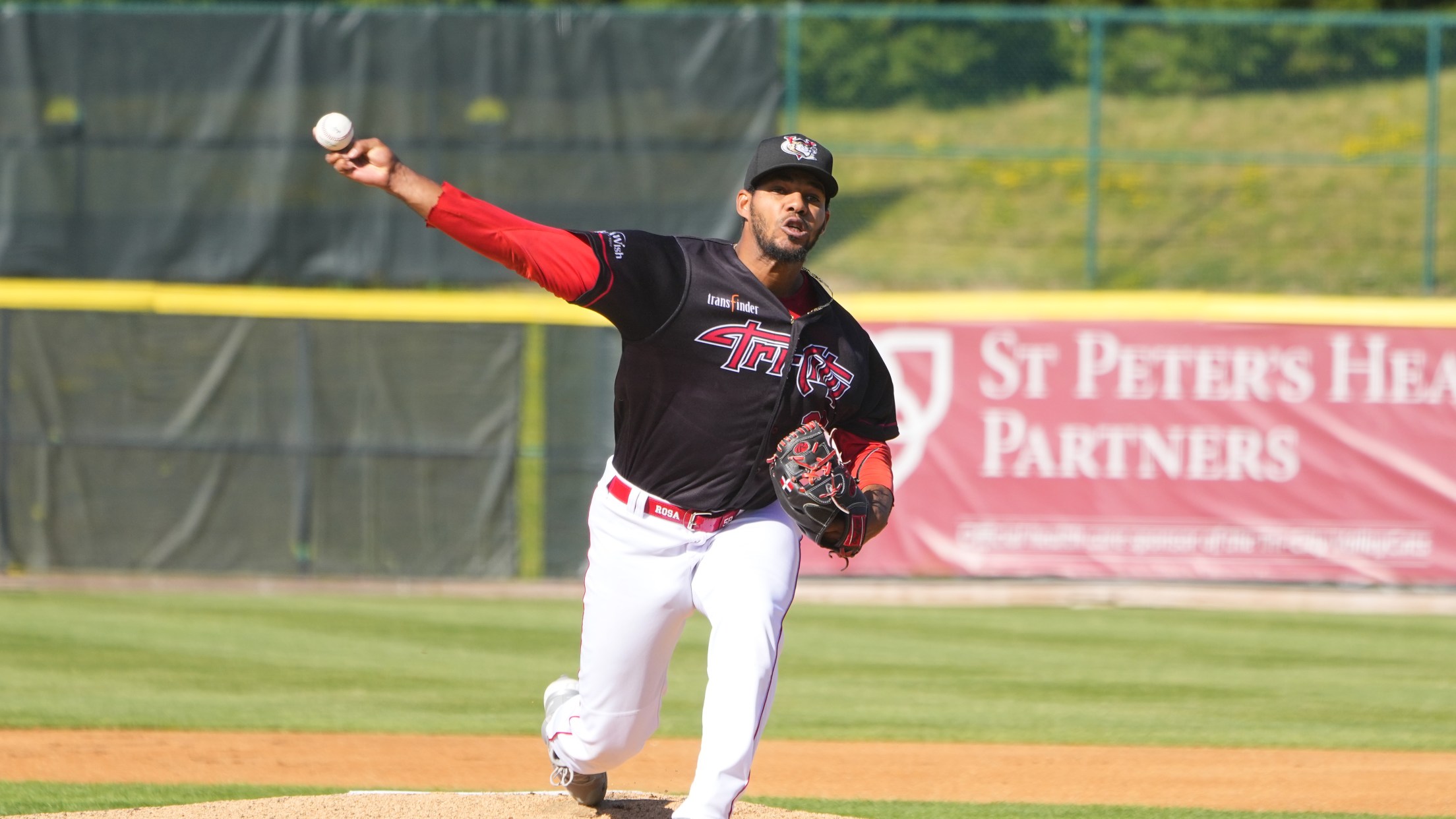 JOLIET, IL - The ValleyCats traveled to Joliet, Illinois to take on the Joliet Slammers for the first time in franchise history. The two teams commenced the three-game set Tuesday on an overcast night at Duly Health and Care Field. The ValleyCats would score early, providing starter Olbis Parra with
JOLIET, IL - The ValleyCats traveled to Joliet, Illinois to take on the Joliet Slammers for the first time in franchise history. The two teams commenced the three-game set Tuesday on an overcast night at Duly Health and Care Field.
The ValleyCats would score early, providing starter Olbis Parra with five runs to work with in the first two innings. While the game would be close at times, the five-run lead would not be squandered. Tri-City did not trail in Tuesday's matchup.
The ValleyCats would walk 13 times, and steal 7 bases en route to a 12-6 victory. Denis Phipps would add on to his single-season home run record, launching his 23rd of the season. Brantley Bell would also tally a longball, a two-run shot in the second. Tuesday's contest was the fifth-straight game Bell has homered in.
The Slammers would load the bases without Trey Cochran-Gill recording an out in the ninth. After a strikeout, Cochran-Gill would pounce off of the mound to field a weak ground ball, flip to newly-acquired catcher Austin Elder to record the force at home. Elder would then fire to first, completing the game-ending double play, securing the ValleyCats win.
FINAL | TRI-CITY (32-29) 12, JOLIET (30-31) 6
W: Adam Hofacket (8-3)
L: Alec Thomas (2-3)
The ValleyCats and Slammers are back in action less than 12 hours after the completion of the series opener, with a 10:05 AM CDT (11:05 AM EST) start on Wednesday. The two teams finish their first-ever series before Tri-City heads to Evansville, Indiana for their first-ever matchup with the Evansville Otters. The 'Cats return home next week for a homestand featuring visits from the Ottawa Titans and the New Jersey Jackals. Get your tickets at the box office, by calling 518-629-CATS, or by logging on tcvalleycats.com.