Longball Leads 'Cats to Victory Over Otters
Tri-City Surpasses 100 Home Runs on the Year in Win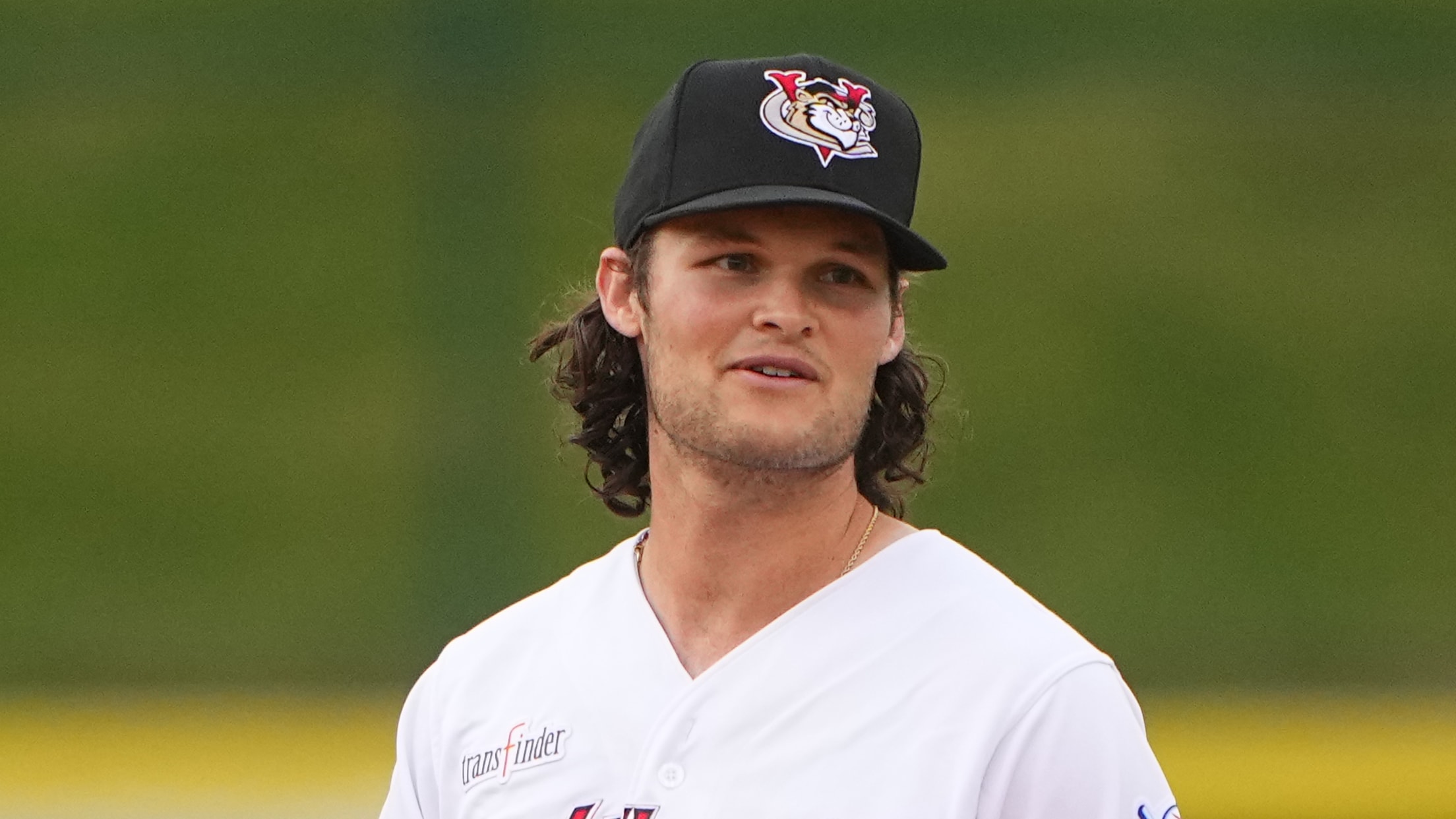 EVANSVILLE, IN - Following a key series win in Joliet on Thursday, the Tri-City ValleyCats loaded up the bus and made their way to historic Bosse Field in Evansville, Indiana for their first-ever matchup with the Evansville Otters. The 'Cats would waste no time getting on the board. Cito Culver
EVANSVILLE, IN - Following a key series win in Joliet on Thursday, the Tri-City ValleyCats loaded up the bus and made their way to historic Bosse Field in Evansville, Indiana for their first-ever matchup with the Evansville Otters.
The 'Cats would waste no time getting on the board. Cito Culver began the game with a solo shot to right field, his first home run as a member of the ValleyCats. After Brantley Bell was hit by a pitch, Pavin Parks would bring him home with a longball of his own. 8 of Tri-City's runs in Friday's contest would score on 5 home runs, including one off of the bat of Brantley Bell. Bell's homer marked the eighth consecutive contest he has left the yard in, dating back to before the All-Star Break. Jesus Lujano's home run in the top of the second frame would mark Tri-City's Frontier League-leading 100th home run of the season, and Lujano's first since June 7th.
Tri-City skipper Pete Incaviglia turned to the bullpen early after Tri-City starter Austin Faith surrendered 4 runs on 5 hits and 2 walks in 4 innings of work. 5 different Tri-City relievers would combine to keep Evansville at bay and secure a ValleyCats win.
FINAL | TRI-CITY (34-30) 13 EVANSVILLE (36-27) 7
W: Neil Abbatiello (1-0)
L: Brett Adcock (4-3)
The ValleyCats and Otters continue their weekend set tomorrow at 6:35 PM CDT / 7: 35 PM EST as the 'Cats go for a series win at Bosse Field. The 'Cats return home next week for a homestand featuring visits from the Ottawa Titans and the New Jersey Jackals. Get your tickets at the box office, by calling 518-629-CATS, or by logging on tcvalleycats.com.