July 6, 2021: Juan Silverio's 2 XBH, 4 RBI Night Powers 'Cats to Victory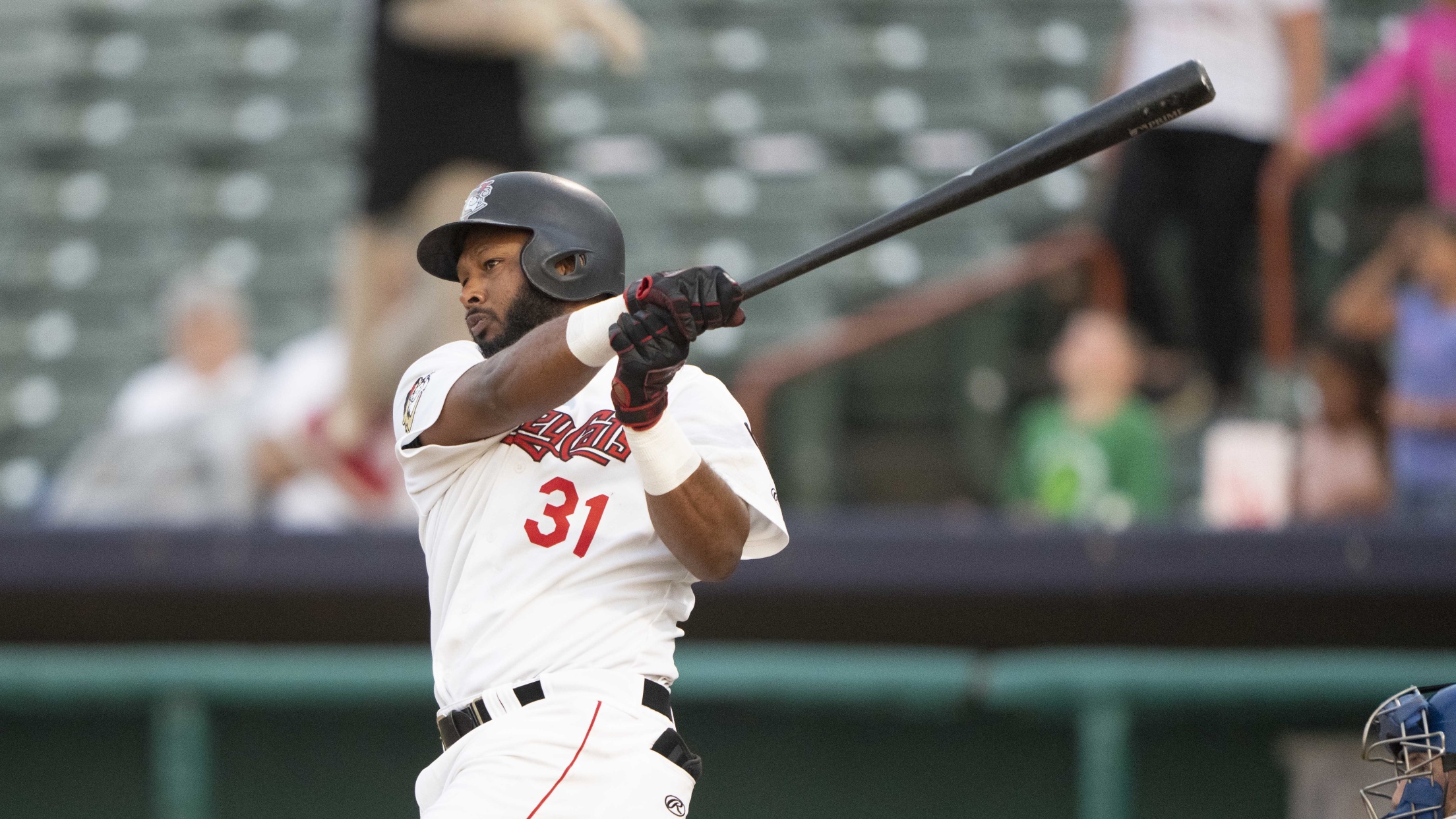 TROY, NY - Fresh off of an action-packed Independence Day weekend and sweep of Equipe Quebec, the Tri-City ValleyCats (14-18) took the field on an overcast Troy night tonight to kick off a midweek series against the visiting first place New York Boulders (16-16). The two teams will play four
TROY, NY - Fresh off of an action-packed Independence Day weekend and sweep of Equipe Quebec, the Tri-City ValleyCats (14-18) took the field on an overcast Troy night tonight to kick off a midweek series against the visiting first place New York Boulders (16-16). The two teams will play four games in three days, with tomorrow featuring a twin bill thanks to a postponement on the eighth of June.
Tonight's game would be a bullpen game for Tri-City, who tapped right-handed reliever Ryan McKay to open the contest. Tri-City would use seven different arms in relief on Tuesday night: Ryan McKay, Jake Dexter, Eddy Tavarez, Trevor Damron, Troy Cruz (2-0), Francisco Jimenez, and Trey Cochran-Gill
Two players would provide a majority of each team's scoring. For New York, Kevonte Mitchell provided all three-runs on a two-run home run and RBI double. Tri-City would once again look to their veteran presences to provide an offensive spark. Third baseman Juan Silverio answered the call and accounted for four out of Tri-City's five runs in the contest, thanks to an RBI double in the fifth and lead-clinching three-run home run in the sixth.
Following Silverio's blast in the sixth, the ValleyCats' bullpen arms would continue to stifle New York, and closer Trey Cochran-Gill would enter in the ninth and secure his tenth save of the season.
FINAL: Tri-City 5, New York 3
W: Troy Cruz (2-0)
L: Danny Wirchansky (2-4)
S: Trey Cochran-Gill (10)
The ValleyCats look to stay hot in a twin bill against the visiting first place New York Boulders tomorrow night for "Veterans Night" at Joseph L. Bruno Stadium! Click here for tickets.