August 25, 2021: 'Cats Snap the Skid in Washington
Tri-City Pitching Staff Dominates in Four-Hit Shutout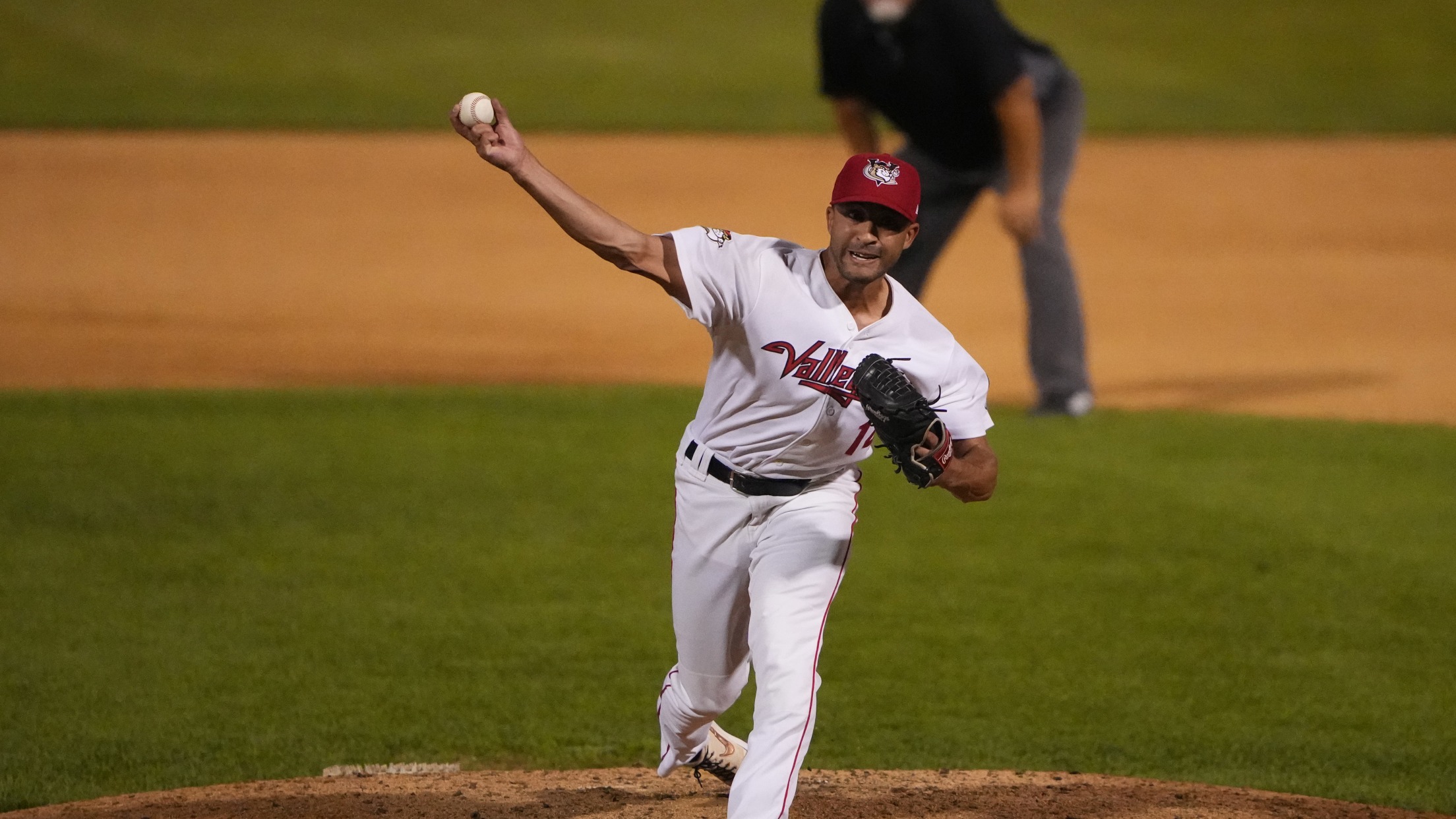 WASHINGTON, PA - The Tri-City ValleyCats (40-38) arrived at Wild Things Park on Wednesday looking to end a five-game skid with a win against the Washington Wild Things (43-36). The lone run in Wednesday's contest came thanks to a Brad Zunica RBI single in the top of the first, scoring
WASHINGTON, PA - The Tri-City ValleyCats (40-38) arrived at Wild Things Park on Wednesday looking to end a five-game skid with a win against the Washington Wild Things (43-36).
The lone run in Wednesday's contest came thanks to a Brad Zunica RBI single in the top of the first, scoring outfielder Willy Garcia. The 'Cats sent southpaw Bryan Valdez (1-0) to the mound, looking to bounce back from a no-decision in his last start. Valdez spun six innings of three-hit, shutout baseball. He was replaced in the seventh after ninety pitches by fellow lefty Jervic Chavez, marking his return to Tri-City after a stint with the 'Cats in 2019 as a member of the Houston Astros Organization. Chavez surrendered just one hit over one and two-thirds of an inning of work, setting the stage for Trey Cochran-Gill to slam the door. Cochran-Gill recorded four outs without allowing a baserunner to secure his nineteenth save, tying the league-leading save total, and snapping the ValleyCats' five-game skid.
FINAL | TRI-CITY 1 WASHINGTON 0
W: Bryan Valdez (1-0)
L: Ryan Hennen (9-3)
S: Trey Cochran-Gill (19)
The ValleyCats return to Joseph L. Bruno Stadium on Friday, August 27, to face the rival Suussex County Miners, following a midweek finale in Washington, PA to take on the Washington Wild Things. Click here for tickets.